Kendall Jenner Wants To Clear Up One Major Misconception About Herself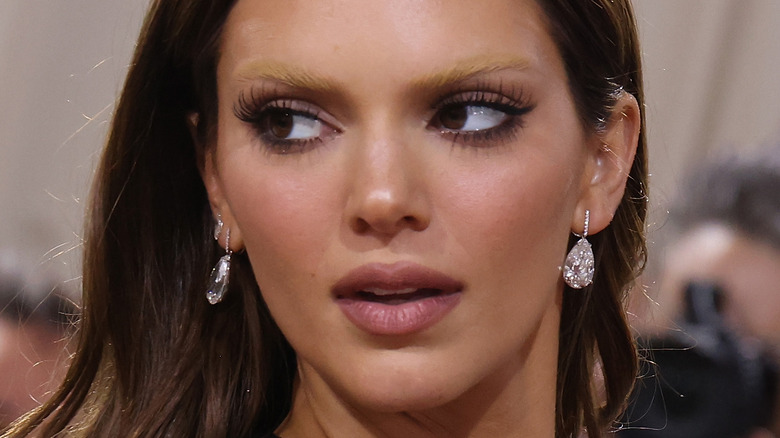 Taylor Hill/Getty Images
You may think you know Kendall Jenner and, to be fair, she has been a mainstay on all of our television screens and social media feeds for more than half of her life. But that doesn't mean the public always gets it right when it comes to the reality star and supermodel. In fact, there is one perception people seem to have of the model that she would like to clear up once and for all. 
Though Jenner tends to be more private with her personal life than the rest of her sisters and is less frequently in the headlines, she has still caught more than her fair share of internet backlash over the years. There was that disastrous Pepsi commercial, which made it look as if Jenner was personally spreading world peace and ending racism through the power of soda. Kenny was also severely critiqued following the first ad campaigns for her 818 Tequila brand, in which she was accused of cultural appropriation, among other problematic issues, per InStyle. But there is one particular accusation that the model is eager to dispel.
Kendall Jenner denies mean girl behavior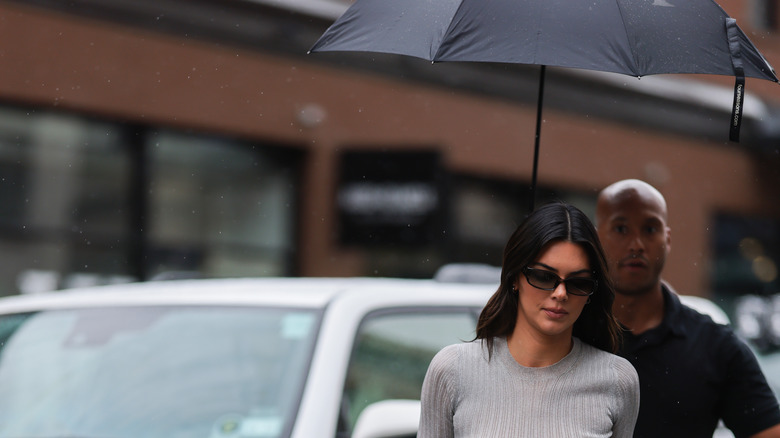 Jeremy Moeller/Getty Images
According to what she has to say on Hulu's "The Kardashians," the thing that cuts Kendall Jenner the deepest is when people perceive her as something of a Regina George. "I think the one that hurts the most is that people think I'm a mean girl," Jenner confessed on the show (via ET). "Cause that's just not the case. It can be upsetting when someone is questioning your character. And if only people knew me." She added later that sometimes it feels like nothing she does ever escapes criticism. "Anything I do gets hate," she said. "I could be walking down the street doing absolutely nothing and somebody always has something bad to say."
It's unclear which, if any, specific mean girl rumors Jenner was referring to. She could be referencing a TikToker who claimed to have gone to high school with both Jenner sisters. When asked how the two behaved at school, the creator said, "Kylie was nice to everyone, and Kendall wasn't." Jenner was also accused of rude behavior on Reddit when a video appearing to show the model slamming a wine bottle at the person filming her resurfaced. And she was again called out for being apparently rude to fans in a Hulu documentary, per The U.S. Sun.
The only thing we can really say for sure is that she's right about one thing. We don't know her.