Megan Fox Claps Back At Parenting Critics On Social Media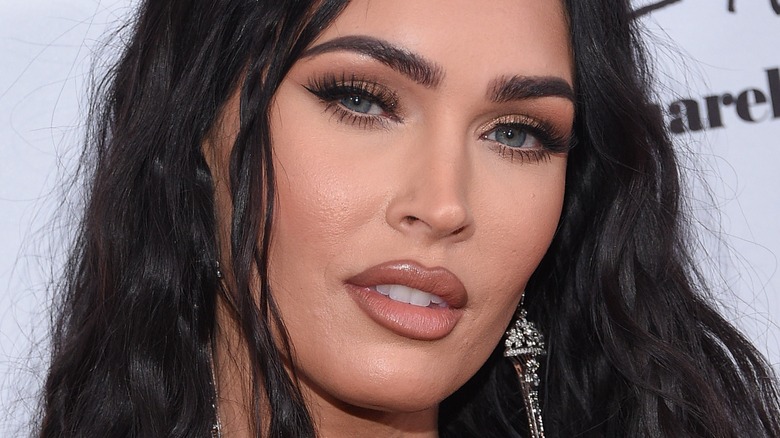 DFree/Shutterstock
Megan Fox and Brian Austin Green finalized their divorce in February, but they still must remain in each other's lives in some capacity as they co-parent their three children together. The former couple's post-split feud became a bit too public after Fox began dating rapper Machine Gun Kelly and made her new relationship Instagram official in August 2020. After Fox posted a mirror selfie with MGK on Instagram with the caption, "Achingly Beautiful Boy... My heart is yours," Green seemingly shaded his ex-wife by posting photos of his children with the same exact caption.
Some social media users believed Green's dig suggested that Fox did not spend enough time with her children. Despite the drama online, Green insisted that he still loved and respected Fox during an appearance on the "Hollywood Raw" podcast shortly afterward (via ET). "I wish Megan the absolute best in everything," Green explained. "I want her to be completely happy, for her, for the kids. That's super important."
Fox and Green seemed to put their feud to rest on the internet, but the backlash for the parents never seemed to stop. In fact, Fox recently clapped back at a social media user for questioning how much time she spends with her children.
Megan Fox is shutting down parenting critics online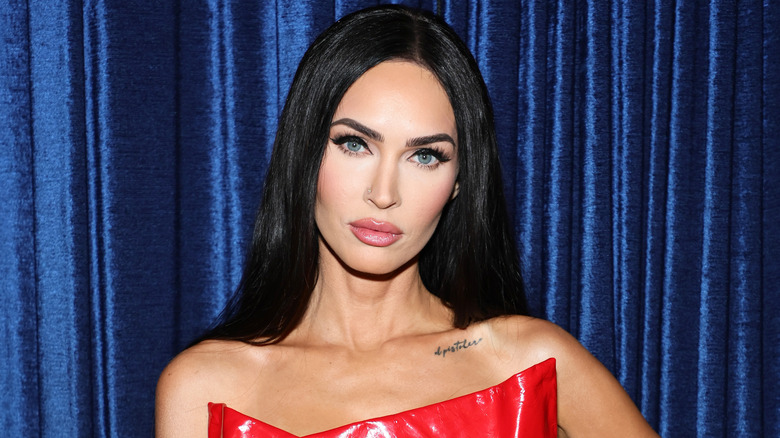 Theo Wargo/Getty Images
Megan Fox is no stranger to receiving criticism and shady comments on the internet, but it's rare that she responds. Recently, however, when a social media user commented, "Where your kids at?" on an Instagram selfie she posted (via ET), Fox clapped back. She replied to the comment, "Wait wait wait. I...have kids?!? Oh my god I knew I forgot something!! Quick, someone call the valet at the Beverly Hills Hotel. That's the last place I remember seeing them. Maybe someone turned them into lost and found."
Many Instagram users came to the actor's defense, with one responding to the comment, "she can not post selfies because she has kids?? Wtf c'mon get a life please." Another responded, "boom. I'm so glad you clapped back, time to quit mom shaming." Fox's fiance Machine Gun Kelly, on the other hand, left a playful comment on the post, writing, "you've corrupted our swing."
Fans have taken to other social media platforms to praise the mom of three. One tweeted, "Megan Fox is a celebrity that keeps her kids out of the spotlight and that is Queen energy." Now internet trolls might think twice before attacking Fox's parenting.