Megan Fox Gets Emotional Over Wanting To Protect Her Son From Bullying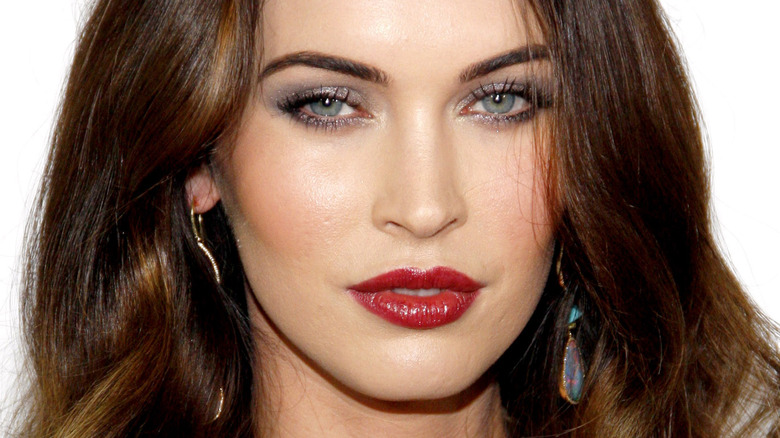 Tinseltown/Shutterstock
Megan Fox is the proud mama of three boys. The actor shares her trio with her ex-husband, Brian Austin Green. According to Entertainment Tonight, the couple first met like many other Hollywood pairs have: on set! In 2004, Green guest-starred on Fox's show "Hope & Faith," and they hit it off immediately. By 2006, the pair got engaged, though they called off the engagement in 2009. In 2010, they got re-engaged (if that's even a thing), and it wasn't too long after that they quietly tied the knot.
The couple started their family in 2012 with the birth of their son, Noah. They went on to welcome two more children, Bodhi and Journey. Fox initially filed for divorce in 2015 but called it off, only to re-file in 2020. A source told E! News in 2021 that the couple went through a rough patch in co-parenting. "Things have calmed down and are going a lot smoother," the insider shared. "Brian has accepted it's over for good with Megan and has moved on. It's allowed for a much more peaceful co-parenting relationship."
Fox has since moved on with her new fiance, rocker Machine Gun Kelly. As for Green, he and "Dancing With the Stars" pro Sharna Burgess are expecting their first child together. While Fox has come a long way in her parenting journey, she still feels the stresses that most parents do about their children — and bullying is one thing Fox will go full mama bear over.
Megan Fox slams her son's critics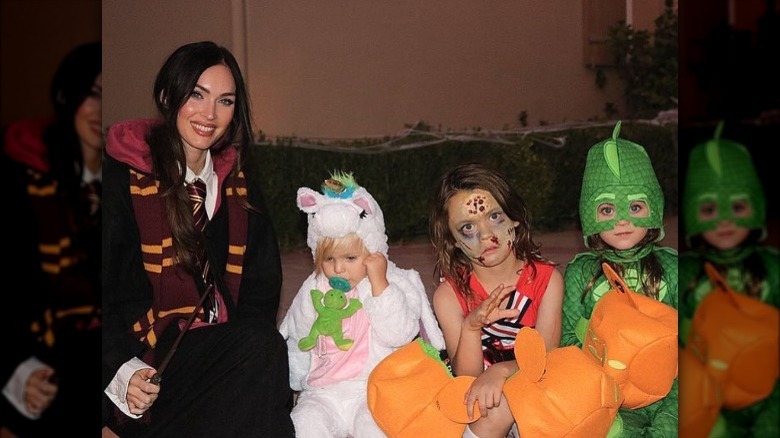 Instagram
Megan Fox is a mom who fiercely wants to protect her children. The actor got emotional when talking about her nine-year-old son, Noah, and the bullying he has endured because of his choice of clothing. Fox explained, "Noah started wearing dresses when he was about two," so she got him "a bunch of books that sort of addressed these things and addressed a full spectrum of what this is," she told Glamour UK. From her perspective, Fox believes "you can express yourself through your clothing however you want," and the way you dress doesn't indicate anything about your sexuality.
But, living life in the public eye isn't always easy. "I can't control the way other people react to my children. I can't control the things that other children ... have been taught," Fox said, adding that she doesn't like to put her boys on social media due to bullying. Fox told the outlet that Noah is an amazing pianist, which she wouldn't mind sharing with the world, however, she doesn't "want the world to have access to this gentle soul" and leave hurtful comments.
This is not the first time Fox has defended her kids. She also addressed the bullying her kids face to InStyle in 2021, sharing that her son gets picked on by "mean, awful people and cruel people." We're so glad Noah has a supportive mother by his side to help him through.