Who Are Kelly Ripa's Parents?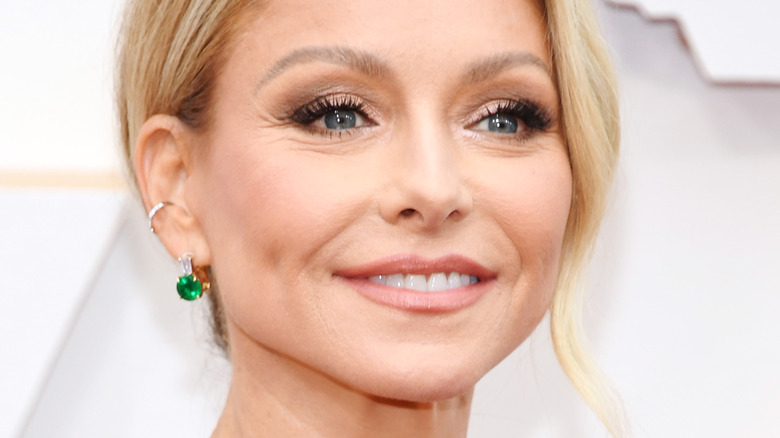 Kevin Mazur/Getty Images
Kelly Ripa made her way into family households as the co-host of "Live!" for over 20 years — and being a part of a family household is something she knows all too well. Sharing kids Lola, Michael, and Joaquin with husband Mark Consuelos, Ripa has firsthand experience in the hardships of love and parenthood through over decades-long marriage. "On paper it should not have worked and when it didn't work, we really worked at it. We fought for our marriage when it would have been easier to quit and throw in the towel," the TV host told People in September 2022. "Listen, my parents have been married for 61 years and Mark's parents have been married for 55 years. We didn't know any other way."
After all the years Ripa has been on television, fans have felt a connection with the co-host as her stories of her kids, husband, and parents have related to viewers back home. Moreover, Ripa has always shared adoration for her parents. Yahoo! Finance reported how Ripa got teary-eyed during "Live! with Kelly and Ryan" for missing her parents — who, like many people at the time, had not seen her parents due to the pandemic. Ripa shared, "I haven't gotten to hug my parents. I want to hug my parents. I miss hugging my parents." The talk show host has always been open about her relationship with her parents, yet, some things about them are still kept private. So, who are Kelly Ripa's parents?
Kelly's business-savvy father and more private mom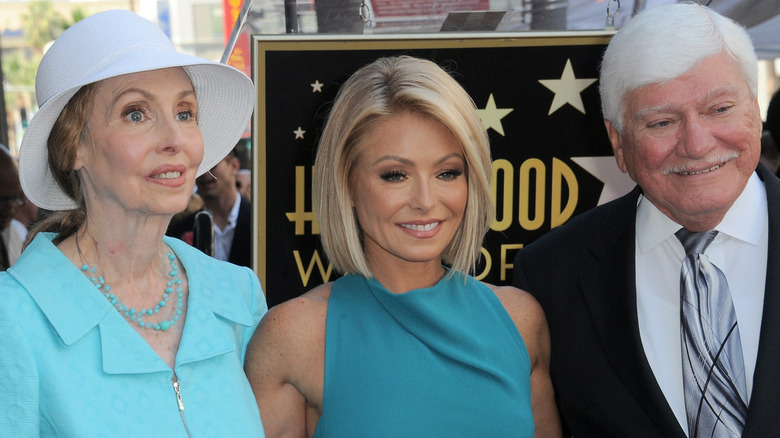 Albert L. Ortega/Getty Images
Being a morning talk show host you have to be open to sharing parts of your life, and Kelly Ripa has done just that. The TV personality has welcomed viewers into her world and has shared stories about some of the most important people in her life, including her parents.
Kelly's father, Joseph Ripa (or Joe as the talk show host calls him) was born in 1939 and worked in the U.S. Army before transitioning to various county positions, per Distractify. Joseph's hard work doesn't stop there as he also partook in his daughter's TV show "Generation Gap" in 2022. After guest-starring in the premiere, Joseph had a funny change of heart. "He tuned in last week and he thought he was just in the premiere episode, he did not realize he was going to be in every episode ... so now he wants to renegotiate his deal" (via People). Kelly then shared that she doesn't "follow ratings ... But there seems to be this boost when Joe Ripa comes on. People run to the TV."
Unlike Joseph, Kelly's mom, Esther, is more along the shy side and keeps her life more private. Like any other mother, Esther was protective over her daughter. Insider reports, Kelly once shared on "Live! with Kelly and Ryan" her mother was worried about her moving to New York City and thought she would be kidnapped. Thankfully, Kelly's career turned out just fine!
Kelly continues to support her parents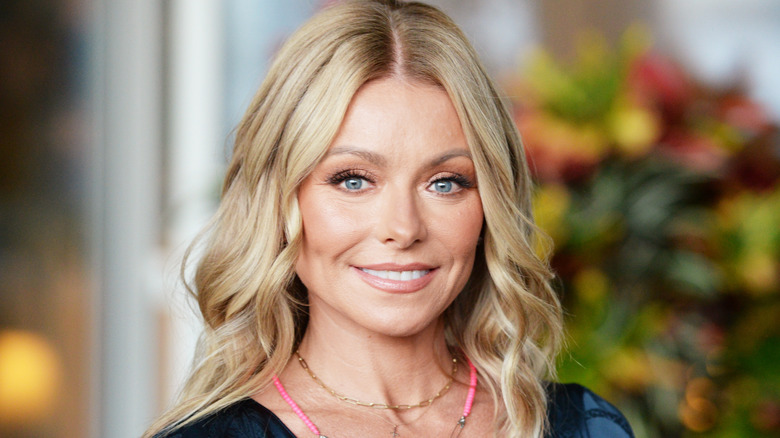 Vivien Killilea/Getty Images
Kelly Ripa has been extremely supportive of her parents throughout the years. Her loving talks about her parents on "Live! with Kelly and Ryan" have only shown how much the talk show host cares about her parents.
The talk show host has even shared a couple social media posts of her parents. In one Instagram post dedicated to her mother on her birthday, she shared, "Happy birthday mom! Even though you don't have Instagram, this public declaration makes it possible for other people to tell you how much i love you!" Ripa shared similar birthday posts for her father, jokingly calling him a "Italian hotel baron and creator of the cross body man bag."
In 2022, Kelly has shown significant support to her mother as she has dealt with a serious health issue. According to People, Kelly shared the news on the talk show that her mother was set to undergo a heart procedure, though she reassured viewers that her mom did well during the surgery. In October 2022, Kelly revealed that her parents moved in with her as a result of Esther's heart procedure. "We were kind of empty nesters and then my mom had heart surgery," the TV host said on "Late Night with Seth Meyers" (via Hello!). "So now we're living with my parents. And Mark [Consuelos is] like, 'That didn't take long.' The nest is full again but with older people."