Generation Gap Season 1 Release Date, Cast, And More Information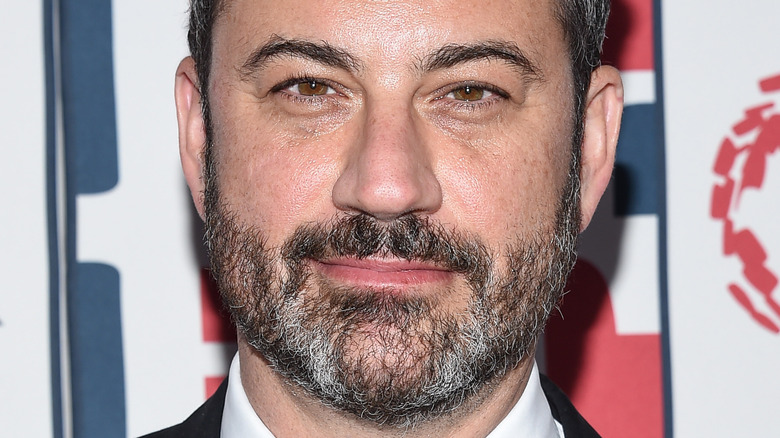 DFree/Shutterstock
ABC is gearing up to premiere Season 1 of its new reality TV game show, "Generation Gap." Per the network, duos of different ages will team up to answer questions about pop culture trivia that's specific to each other's generation. The long-awaited series comes from executive producers Jimmy Kimmel and Mark Burnett more than three years after its initial announcement, per Deadline.
The dictionary definition of generation gap is "a lack of communication between one generation and another, especially between young people and their parents, brought about by differences of tastes, values, outlook, etc." We've all been there as history repeats; elders complaining about kids' clothing, music, and politics is age-eternal. Although, older folks scratching their heads over abbreviations like ORLY and IKR (translation: Oh really? and I know, right?) isn't so historical, for obvious reasons.
So, pitting Baby Boomers against Gen Z is guaranteed to result in lots of confused and bemused contestants and plenty of laughs on "Generation Gap." Plus, viewers may even learn a thing or two about the kids of today's mysterious world in addition to life during yesteryear on the creative quiz show. So, when will viewers see youngsters and old-timers battle it out on "Generation Gap" Season 1?
When is Generation Gap Season 1 going to air?
The "Generation Gap" Season 1 release date is July 7, according to Deadline. The show will air on ABC from 9 p.m. to 10 p.m. on Thursdays. According to the "Generation Gap" casting application, filming of the competition series is planned to begin in Los Angeles in May. 
The casting doc indicates "Generation Gap" is seeking teams of two, comprising of kids between the ages of 8 and 15 and seniors over the age of 65, with a close connection. According to Deadline, "Generation Gap" trivia tasks include, for example, challenging a little kid to complete the iconic Clint Eastwood line, "Go ahead. Make my BLANK." Presumably (and hopefully) most 8-year-old kids don't know who Dirty Harry is, so it should prove to be a hilarious struggle. 
On "Generation Gap," age-gap teams — who don't necessarily have to be blood-related, as close family friends can pair up to compete — will enter the game show with a chance to make some serious bank. "In the end, one team will win a large cash prize," the ABC casting application promises. So, who's going to be firing off the questions and cracking the jokes? Who are we going to see on "Generation Gap?"
Who's in the Generation Gap Season 1 cast?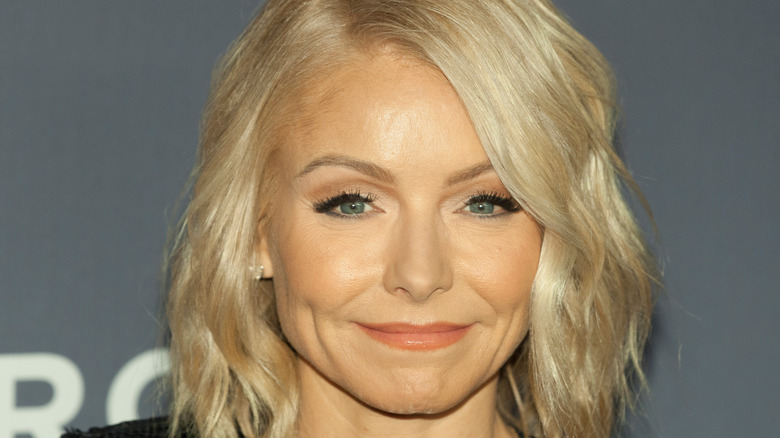 lev radin/Shutterstock
"Generation Gap" Season 1 will be helmed by everybody's favorite morning host, Kelly Ripa, per Deadline. However, she's not just firing off questions on camera. Ripa and her hubby of 25-years, Mark Consuelos, are executive producers of the show along with Jimmy Kimmel and Mark Burnett, per ABC. The British-born Burnett knows a thing or two about putting together successful reality TV shows and competitions. He is the creative force behind "The Apprentice," "Shark Tank," "Survivor," and "The Voice," among others.
Ripa, who is totally au fait with generational differences as a mom of three, has been posting about the show ahead of its summer premiere. "It's time to bridge the Generation Gap with kids and grandparents going head-to-head against other pairs to see who knows each other's generation best," she tweeted in April, along with a link to the casting agency application form. 
As for the contestants, the casting team sought seniors who are amusing, lively, and "full of personality" and kids who are gregarious, mischievous, and high-spirited, according to the "Generation Gap" casting application. But, production isn't just looking for participant pairings, as the show wants the whole family along for the ride, too. While the differently aged "Generation Gap" competitors compete, ABC encourages "the rest of their families [cheering] them on" from the audience.