Kelly Ripa Shuts Down Bizarre Mark Consuelos Rumors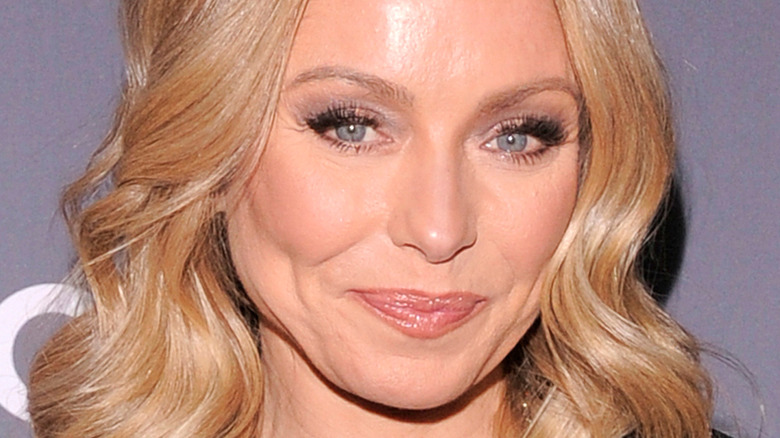 Ron Adar/Shutterstock
Kelly Ripa and Mark Consuelos' life together would surely be buzzworthy merely due to the fact that they're both celebrities. Of course, there's also the fact that they happen to have an arguably unique marriage. On top of that (or because of that?), they also have a habit of getting people talking for various reasons, whether it's something that has to do with them as a couple or as individuals. For instance, Consuelos has apparently stirred up rumors related to whether or not he wears makeup to enhance one particular feature.
It's "a common thing in his life where people thinks he's wearing eyeliner," Ripa explained during the September 29 episode of "Live With Kelly and Ryan" (via Page Six). That's definitely understandable, considering the fact that Consuelos does have a gorgeous (and totally enviable) thick lash line that makes it appear as if he's added a little liner to define his eyes.
Frankly, it's something that's come up more than once during Consuelos' time on camera, which is why both he and his wife ended up addressing the situation — and clearing up once and for all whether or not he wears eyeliner.
The Mark Consuelos 'guyliner' debate has been around for years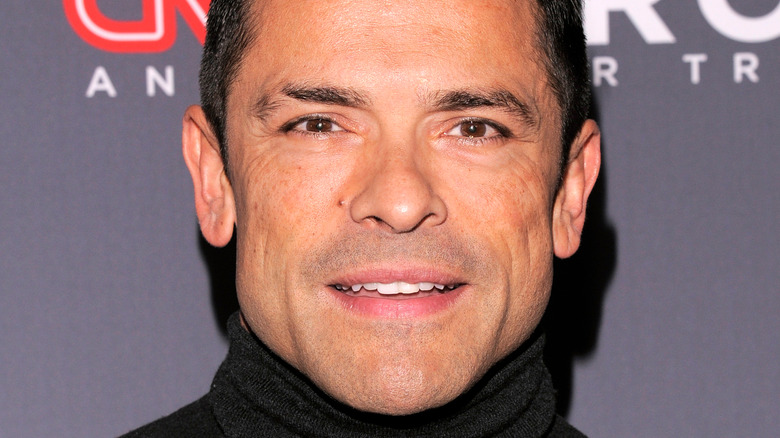 Ron Adar/Shutterstock
First and foremost, if Mark Consuelos wanted to wear a little brown eyeliner at the edges of each eye in order to enhance his lash line — or go all out and opt for a glittery blue liner that went right around both eyes — that would be his choice and his business, as there is absolutely nothing wrong with someone who identifies as a man wearing makeup! And let's be honest, Consuelos would definitely pull it off. However, according to the actor, he doesn't wear eyeliner. That's what both Consuelos and his wife, Kelly Ripa, noted while chatting on her show "Live With Kelly and Ryan." But even producer Michael Gellman thought that Consuelos might have defined his lash line.
"He looks at me, and he goes, 'Hey, did they put something on your eye? It's so dark,'" Consuelos explained on the show (via Page Six). He then added, "And I batted my eyelashes, and I said, 'No, Michael, they didn't.'"
Ripa also pointed out that the same thing had happened back when Consuelos appeared on "All My Children" when one of the makeup artists walked onto the set while the cameras had been rolling. She recalled, "The makeup artist walks in, looks at Mark, and says, 'He's not wearing any,' and walks out. And that began the 'Is Mark Consuelos wearing guyliner?' debate." Maybe now that debate will be settled. Or maybe he should try out that glittery blue liner just for fun!