What's The Real Meaning Of Dear Reader By Taylor Swift? Here's What We Think
Dia Dipasupil/Getty Images
If you thought you could breathe a sigh of relief after the midnight release of Taylor Swift's new album, think again. Three hours after the initial release, Swift took to Instagram to reveal she had released seven more tracks for a "3am Edition" — and if "Dear Reader" is anything to go by, these new tracks are about to get deep.
It's no secret that "Midnights" has been pegged as Swift's most personal album yet. Back in August, the singer revealed via Twitter that the album would document "the stories of 13 sleepless nights scattered throughout my life." Personal or not, though, she kept things playful in the build up to the album launch, even creating a TikTok series to drop some hints at what to expect from each song. 
The same can't be said of the "3am" tracks. Far from it, with the songs released as an early hours surprise, fans weren't given a moment to predict what was to come. That's not to say the extra songs are any less intimate, though. In fact, "Dear Reader" in particular stands out as one of Swift's most personal drops to date. 
Dear Reader is Taylor Swift's personal agony aunt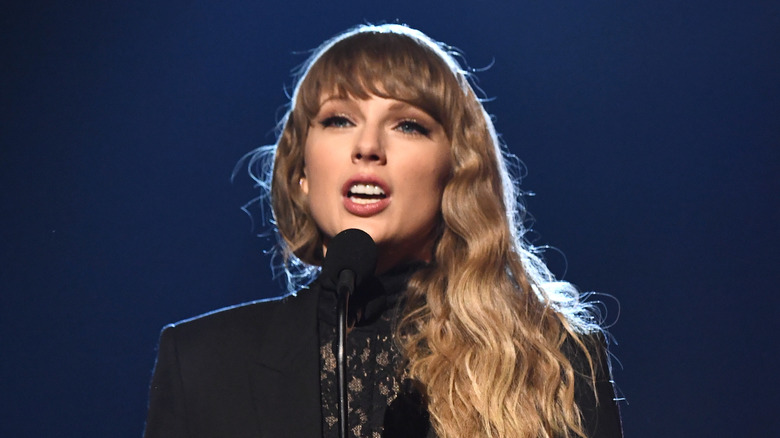 Kevin Mazur/Getty Images
If the title didn't already give it away, "Dear Reader" is an ode to advice columns. As such, the song is peppered with self-care tips — though these aren't your run-of-the-mill pearls of wisdom that typically dominate "agony aunt" responses. On the contrary, they're super personal to Taylor Swift. 
The first hint that "Dear Reader" documents Swift's own struggles comes at the end of the first verse: "Dear reader ... if you don't recognize yourself / That means you did it right" (via Genius). Swift famously reinvented herself in 2017, announcing it in "Look What You Made Me Do" with the line "The old Taylor can't come to the phone ... because she's dead." That said, while the 2017 hit was playful, "Dear Reader" takes on a more serious tone. In fact, at one point in the song, a life support machine beeps in the background — suggesting that the reinvention was more important to her than we knew. Another hint that this is super personal, though? Swift urges listeners not to take her advice as gospel. On top of the chorus, "Never take advice from someone who's falling apart," Swift ends the song by imploring, "You should find another guiding light." 
"Dear Reader" is Swift's personal agony aunt, in every sense of the word — but even if she doesn't profess to be a blueprint for healing, we have no doubts Swifties far and wide will find comfort in her words.