Tom Brady Doubles Down On His NFL Future As Gisele Bündchen Divorce Looms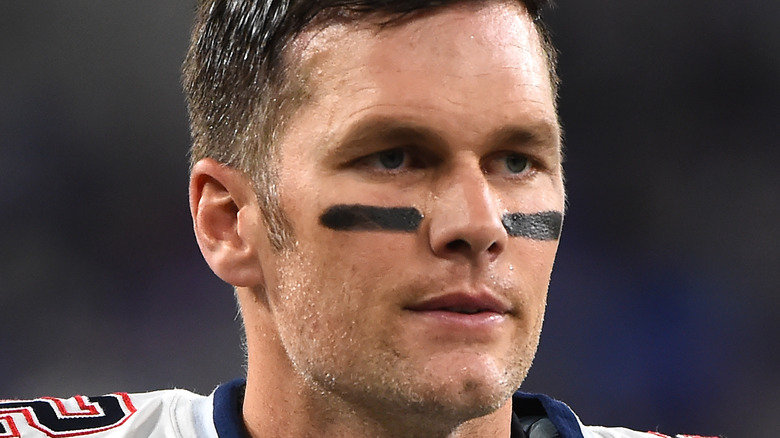 Will Newton/Getty Images
In August, it was reported that Tom Brady was taking a break from practice and preseason games for "personal reasons." He later vaguely addressed those reasons. "Everyone has different situations they're dealing with and we all have unique challenges to our lives," he said in a post-preseason game interview, per CBS Sports. "I'm 45 years old, man. There's a lot of s*** going on ..."
The next month, it was reported that the Tampa Bay Buccaneers quarterback was in an "epic fight" with his wife Gisele Bündchen. "There's been trouble in the marriage over his decision to un-retire," a source told Page Six. "They had agreed he would retire to focus on the family, then he changed his mind." The sources who spoke to the media outlet were hopeful that the two would eventually work things out, but it seemed to go downhill from there.
A month later, sources told CNN that both Brady and Bündchen hired divorce attorneys so they could "[explore] their options" about the future of their marriage. The two have also been "living separately" as they deal with their rift. And now, the quarterback is making his stance on his career clear despite the fight with his wife.
Tom Brady doesn't plan to retire anytime soon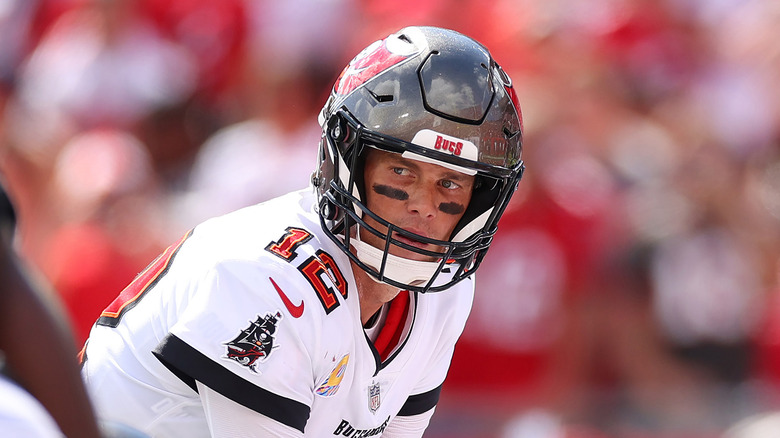 Mike Ehrmann/Getty Images
Back in September, Tom Brady talked about how he wanted to end his career. "I've realized I don't have five years left," he told Variety. "I want to do it my way. I want to give it everything I got and see where I'm at." The quarterback also talked about his deal with Fox Sports. He mentioned that people won't be hearing him on the broadcasts until he's done with playing, but he indicated that an official retirement is nearing.
However, it seems that the former New England Patriot has had a change of heart. In a Tampa Bay Buccaneers press conference, he was asked about possibly retiring mid-season. After joking about the rumors, he gave a serious response. "I love the sport and I love the teammates, and I wanna go do a great job for this team like I always have," he said. "So, no retirement in my future."
After Brady dropped the bombshell, people took to Twitter to react to it. "Tom Brady playing til age 70, confirmed," NFL on FOX tweeted, accompanied by a laughing emoji. One person tweeted about the quarterback's 45-day retirement, comparing it to Liz Truss resigning as the British prime minister after 40 days. And another tweeted about their confusion with Brady's wording, indicating that "no retirement in my future" could mean he's going to play forever.