Mel B's Mysterious America's Got Talent Exit Explained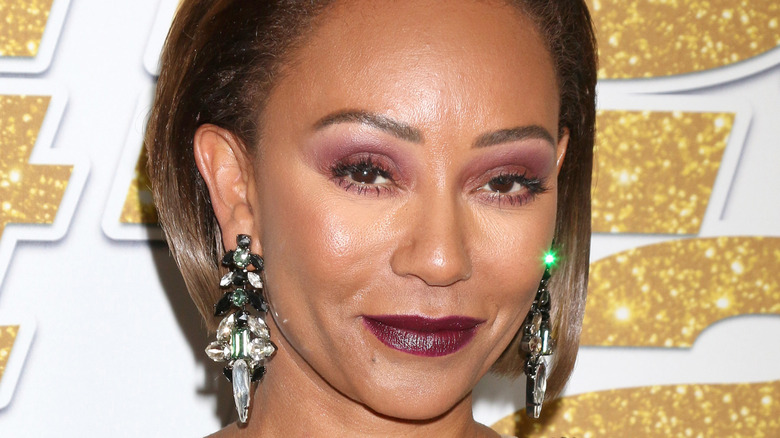 Kathy Hutchins/Shutterstock
"America's Got Talent" has been on the airwaves since 2006, and through the years, it has undergone its fair share of changes. Aside from the introduction of new rules (golden buzzer, anyone?), the hosts and the judges' panel have changed a lot in its years-long run.
Before Terry Crews dominated the stage as host, many fulfilled the gig before him, according to People. That list included Regis Philbin, Jerry Springer, Nick Cannon, and Tyra Banks. The judges' table had been shaken up a lot more, with the show switching out the celebrity jurors every few years. Piers Morgan, David Hasselhoff, and Brandy Norwood were the first to warm up the seats, followed by Sharon Osbourne, Howard Stern, Howie Mandel, Mel B, Heidi Klum, Gabrielle Union, Julianne Hough, Sofia Vergara, and of course, Simon Cowell.
A handful of the judges call the shots for two to three seasons before bowing out, with only a select few lasting for half a decade. One of them was former Spice Girl Mel B, who was part of the panel from Seasons 8 to 13. But while she was celebrated by fans and contestants for infusing a fun flair on the show, she suddenly left with little to no explanation.
Simon Cowell claims there's no drama about Mel B's AGT exit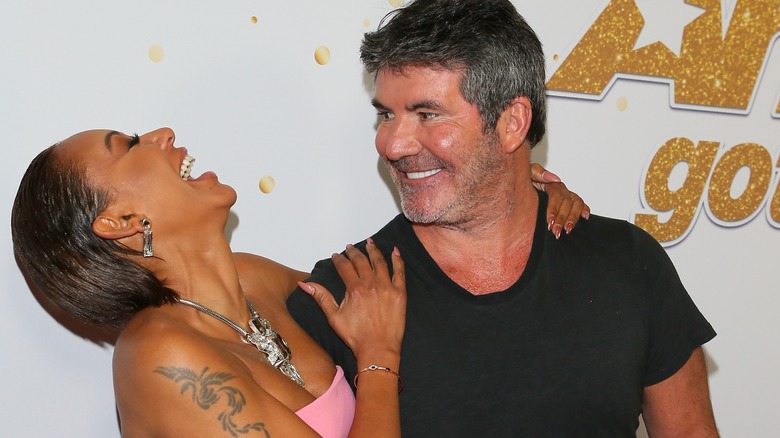 Jean Baptiste Lacroix/Getty Images
According to Entertainment Tonight, Mel B and Heidi Klum joined the judges' panel of "America's Got Talent" at the same time, and they also happened to exit the show after Season 13. Klum, however, returned in Season 15 (she reportedly makes a whopping $3 million per season), while Mel B bowed out for good. What gives? 
Well, a source shared with the media outlet that Mel B was replaced not because she was an incompetent judge but because NBC wanted to bring in a new set of faces. "It was a network decision. The show does well because it has no problem adding new people and making changes," the source revealed. "Also, Heidi, Mel B, and Tyra [Banks who also left after Season 13] have major projects coming up that they need to focus on. There was no drama."
Mel B and Simon Cowell also often had public banters on air, with the singer once doing a dramatic exit when Cowell made a joke about her personal life (per Us Weekly). However, Cowell made it clear that Mel B's exit was merely due to the network's plans to reinvent the program. "It wasn't like it wasn't working. Everyone who's been on the show over the years, judge or host, has done a brilliant job," he told USA Today. "It's just one of those shows where I think occasionally they just like to rotate the panel."
Mel B kept herself busy with other projects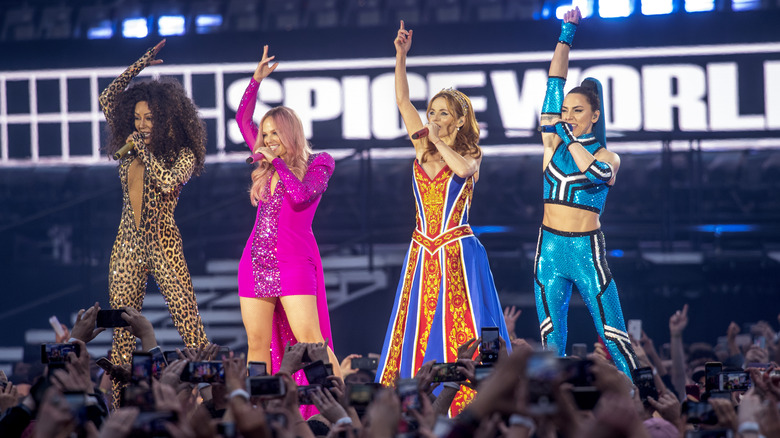 Dave J Hogan/Getty Images
Around the time of Mel B's sudden exit from "America's Got Talent," she was also dealing with a public split from her now ex-husband, Stephen Belafonte (per Page Six). However, Simon Cowell assured viewers that there was nothing to worry about and that her private issues had nothing to do with her leaving. "She was very professional," he shared with USA Today. "Whatever was going on in her private life, she never brought to the show."
As it turns out, Mel B had something far bigger than judging. Following her exit, she went on a 13-city reunion tour with the Spice Girls across the U.K., which, according to Billboard, went on to earn $78 million. "The Spice Girls is retaking off and is going on a summer tour that sold out in an hour in the U.K.," Howie Mandel told Access Live prior to the tour. "'AGT' takes a lot of time, so we [brought] on some new people that I'm very excited about," he added, admitting that he would miss Mel B.
But just because Mel B pursued music, doesn't mean she left judging altogether. After the wildly successful Spice Girls reunion, the singer was tapped to join "Queen of the Universe," a drag queen singing competition series, per Deadline. She joined legendary drag queens, beauty queens, and other personalities, including Trixie Mattel, Michelle Visage, and Vanessa Williams.