How Much Does Heidi Klum Make On America's Got Talent?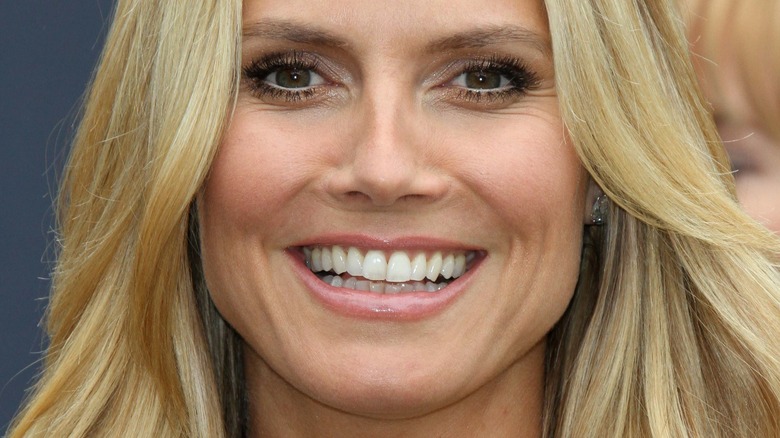 s_bukley/Shutterstock
Heidi Klum is certainly a jack of all trades. Yes, she has her illustrious decades-long modeling career going from her home country of Germany to all around the globe. From the runway to covers of magazines, Klum has done it all in the modeling scene. Forbes even dubbed Klum the "World's Most Famous Model."
But we know that Klum has much more under her belt than just being the woman who has her legs insured for $2 million. Once Klum gained international fame for her beauty, she transitioned to the world of television and entertainment. She first started out with roles in both TV and movies, like "Spin City" and "Zoolander," per IMDb. But Klum's strengths truly lie in her abilities as a TV personality. She has produced, hosted, and judged several competition shows such as "Project Runway," "Queen of Drags," and "Making the Cut." Klum even has her own modeling competition that she hosts, "Germany's Next Top Model."
Klum also continues her job as a judge in "America's Got Talent," which she first joined back in 2013. As one of the program's most internationally famous judges, how much does Klum get paid by NBC?
Heidi Klum makes $3 million per season on America's Got Talent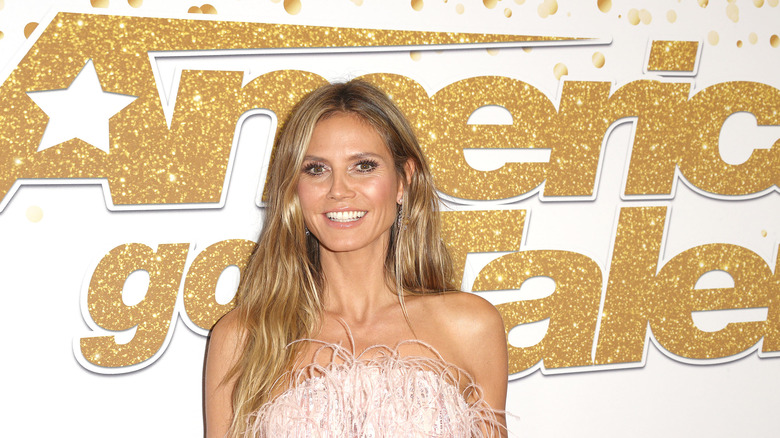 Frederick M. Brown/Getty Images
At first glance, some may question why Heidi Klum would be brought in as the judge on "America's Got Talent," considering she doesn't really do what most contestants who audition for the show present (singing, magic, etc.). But NBC had a good reason for Klum's addition. "As we look to develop an act that will get the world's attention," an NBC executive told The Washington Post when Klum's casting was announced in 2013. "[W]e and the contestants will benefit from Heidi's international sensibility and understanding of what works in today's global entertainment industry."
And it turns out that Klum's global stardom comes with a huge payday. A $3 million per season payday, to be exact! Now it makes sense why she's the second-longest-running judge on the show behind Howie Mandel. Klum, who is worth over $160 million, remained on "America's Got Talent" for six seasons before she had to leave in 2019 because she was busy with other projects at the time, per Entertainment Tonight. But she came back once again for Season 15 and has remained at her rightful spot on the judging panel alongside Mandel, Simon Cowell, and Sofia Vergara ever since.
And it's obvious that Klum loves everything that "AGT" stands for. "There are no rules," Klum gushed to Parade. "Every day is different. [The acts] tell you their life story or what their dream is, so that's always interesting because everyone comes from different walks of life, different places in the world."
Who has Heidi pressed the Golden Buzzer for?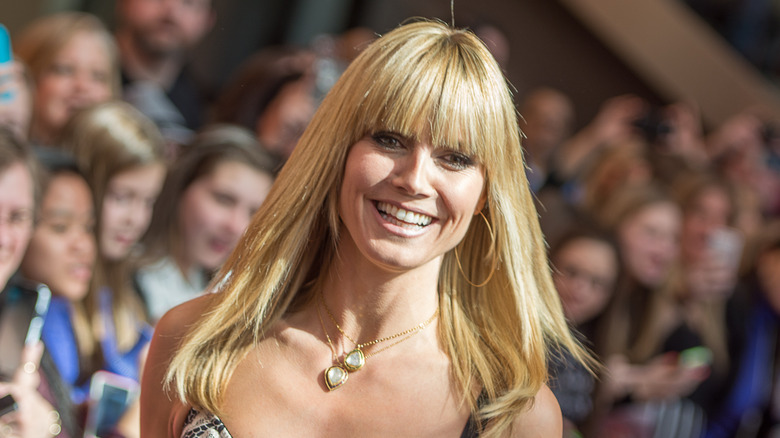 Dave Kotinsky/Getty Images
"America's Got Talent" has become famous for its tear-jerking Golden Buzzer moments, where any judge can immediately send an act from their audition straight to the live shows. The Golden Buzzer denotes the best of the best of "AGT's" contestants since the judges can only press the button once per season, so they've got to make it count. Throughout her years as a judge, Heidi Klum has used her Golden Buzzers for many different types of acts. This includes acrobats, opera singers, knife throwers, and more.
But one act from Season 16 truly stuck with Klum. Léa Kyle, a quick changer with a passion for fashion, appeared on "AGT" to showcase her talent to the judges. After her impressive performance, Klum slammed that Golden Buzzer because she saw something special in Kyle. "I always try to shine a light on someone who maybe is not looked at as much as others, you know?" Klum told Parade "So, this year, I was like, 'OK, I'm going to hold out to the very end and I'm going to look for that special act...' All of a sudden someone comes onto the stage who you fall in love with... They're amazing at what they do. Suddenly, your little heart starts beating faster and your stomach is like, 'Push the Golden Buzzer.' And so, I did."
Now that Season 17 of "AGT" is underway, who will Klum hit that Golden Buzzer for next?