How Gal Gadot Sabotaged Her Own Pageant Career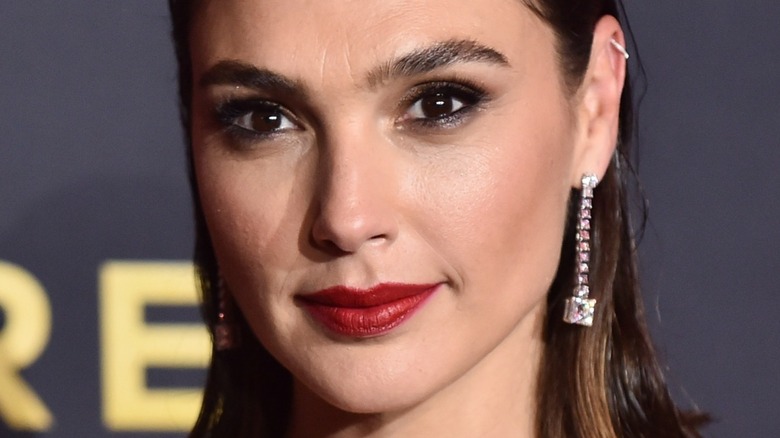 DFree/Shutterstock
Gal Gadot shot to international fame in 2009 when she starred in "Fast & Furious." However, before starring in the fourth installment of the popular movie franchise, she was already working as an actor in her native Israel. Gadot was featured in the 2007 Israeli TV series "Bubot," which marked her acting debut according to IMDb. Her acting career had kicked off shortly after Gadot returned from serving in the army, an experience that she believes helped her land the role of Gisele Yashar in "Fast & Furious." Gadot later told The Jewish Daily Forward, "[Director] Justin [Lin] really liked that I was in the Israeli military, and he wanted to use my knowledge of weapons."
Gadot was previously in law school when a casting director suggested she audition for the James Bond flick, "Quantum of Solace," she shared with FilmIsNow. Gadot was reluctant, believing a non-actor could never land a part in a James Bond movie. But her agent convinced her, so she went. The part ultimately went to Olga Kurylenko, but the experience got the wheels moving for Gadot. "Through this process, I said to myself, 'Wow, acting is kind of cool,'" she explained.
Before acting, Gadot's only experience with entertainment had been in modeling, a short-lived career that started when she entered a pageant as a teenager. She excelled as a contestant, but, interestingly enough, she really didn't want anything to do with the pageant world long-term. So she intentionally ruined her chances.
Gal Gadot pretended she didn't speak English at Miss Universe
After finishing school, Gal Gadot found herself with some time on her hands before she had to report for her mandatory two-year service in the Israeli military. Her mother thought it was a good idea for the future actor to participate in the Miss Israel contest to fill her days. With the help of one of Gadot's friends, she entered her then-18-year-old daughter into the pageant without her knowledge, according to a 2017 Rolling Stone profile. Gadot went along with it. "I told myself, 'I'm just gonna do this. They're gonna fly us to Europe, and I'm gonna get to tell my grandchildren that Grandmom did the 'Miss Israel' thing," she said. 
However, the high school graduate with no pageant experience was crowned Miss Israel in 2004. Gadot's knowledge of the pageant was so little that she didn't know that winning would automatically put her in the running for Miss Universe. "It freaked me out so much I did everything in my powers during Miss Universe that they didn't pick me," she told Glamour in 2017. That's right — Gadot intentionally sabotaged her chances of winning by wearing the wrong costumes and pretending she didn't know English, according to Rolling Stone. "For an 18-year-old, it looked like too much responsibility ... I lost majorly. I victoriously lost," she told the magazine.
Gal Gadot's pageant run led to modeling ... and controversy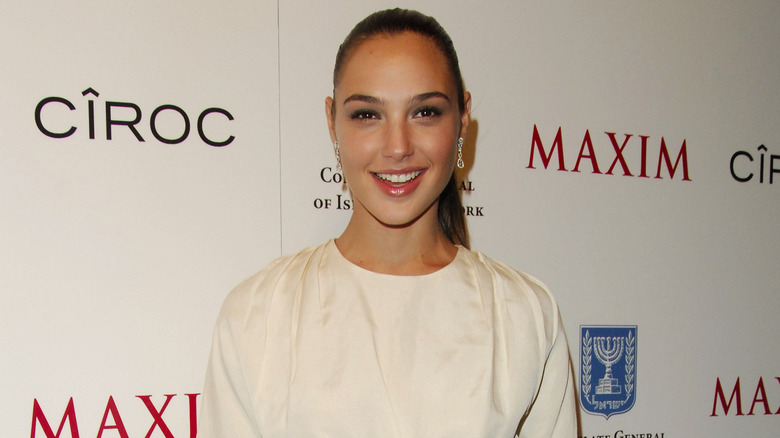 Ray Tamarra/Getty Images
Gal Gadot had received modeling offers in high school, but she had no interest in it then. "I was like, 'Posing for money? Ugh, it's not for me,'" she told Rolling Stone. But after winning the Miss Israel pageant, modeling was the natural path to follow. In no time, Gadot was gracing the covers of magazines and leading international campaigns. It wasn't all sunshine and roses, though. Three years into her career, Gadot became embroiled in controversy.
In July 2007, the "Wonder Woman" star took part in a Maxim photoshoot that featured former Israeli female soldiers in bikinis — an attempt promoted by the country's government to change its image amid the Palestinian conflict and make it a more appealing destination for tourists, The Jerusalem Post reported. Whether the strategy worked as planned is uncertain, but the campaign certainly got people talking. "There are enough beautiful and interesting things we can use ... than to show a half-naked woman in a magazine of this kind, considered pornographic," said Colette Avital, a former consul-general who represented Israel in New York.
The controversy circled the globe, making headlines in international outlets like The Guardian and The New York Post. However, Gadot had no regrets. "I'm a model, not a doctor. When you are a model, your job is to take pictures in a bathing suit," she said in a 2011 interview with The Jewish Daily Forward. "There's nothing provocative about that."