Gal Gadot Had A Different Career In Mind Before Becoming A Movie Star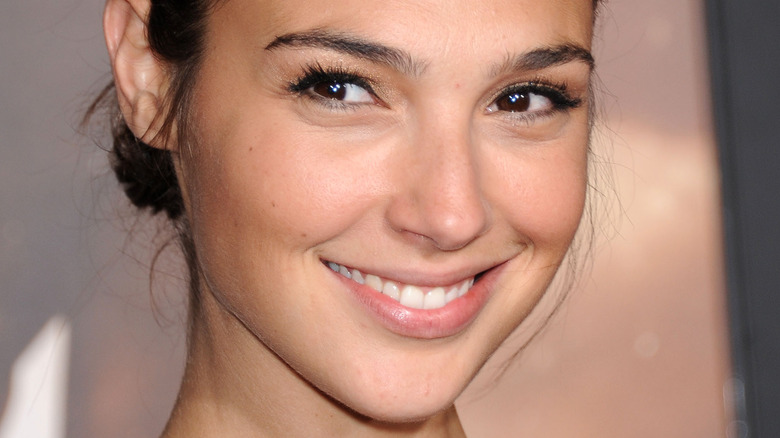 DFree/Shutterstock
Comic fans first saw Israeli actor Gal Gadot as Wonder Woman in the 2016 film "Batman v Superman: Dawn of Justice." Before then, Wonder Woman only ever had her own TV series in the late '70s. Lynda Carter, the original Wonder Woman actress, starred in the beloved series but the character didn't get a dedicated movie until 2017, with Gadot as the star. Gadot has played Wonder Woman in several more films in the DC Comics movie universe, in addition to her recurring role in the "Fast & Furious" franchise, via IMDb.
Yet, when asked about what it was like to become a world-famous actor, Gadot hinted that she had other ambitions. "Yes, I am an actress, but at the same time, I have this appetite to do more – bigger, deeper, more interesting," she told Vogue. For example, even after landing the role of "Wonder Woman," Gadot wanted to remain "focused on the important things in life, which, for me, is family," which includes her husband and children. She was athletic from a young age, saying "I did dance my entire life. I played tennis, was on the basketball team, the volleyball team," Gadot told ESPN.
Even after becoming an actor, the possibilities seem endless for Gadot. "It's funny because I feel like I'm just in my beginning. After ten years [of acting], now I'm starting," she told GQ. In fact, her career could have been completely different if not for a little luck and a lot of natural talent.
The many paths of Gal Gadot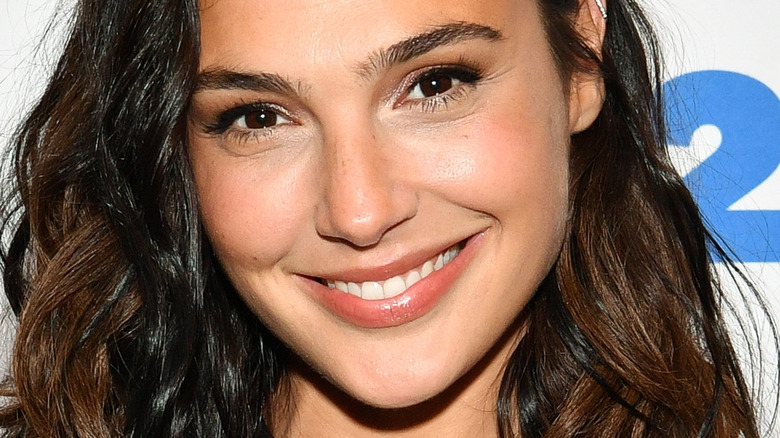 Dia Dipasupil/Getty Images
Originally, Gal Gadot had hardly any interest in acting. "If things had gone according to my plans, I'd be a lawyer," she revealed to Glamour. This was in line with the more traditional career paths of Gadot's parents – her dad was an engineer and her mom a teacher. That is, until she was crowned Miss Israel in 2004. Gadot then went on to compete in Miss Universe but admitted to sabotaging her chances at winning because she believed the Miss Israel title came with too much responsibility, especially for a teen. "I came down late; I wasn't dressed properly, like I wore jeans everywhere," she told Today. Gadot even went as far to pretend that she didn't understand English well.
Gadot also had obligatory military service for the Israeli army. She served as a combat trainer, or rather, "I was just a gym instructor who prepped training programs for people in the army," she told InStyle. "It sounds exotic and exciting, but I'd just go to the gym at 5 a.m. and go back home at 4," Gadot added about her time with the army. After completing her mandatory service and some modeling jobs, Gadot jumped back into her original plan and went to university to study law. Soon after, the casting director for "Fast & Furious" contacted Gadot and she landed the part. As a result, Gadot dropped out of school after just one year to pursue acting full time, per Interview Magazine.
How Gal Gadot nearly quit acting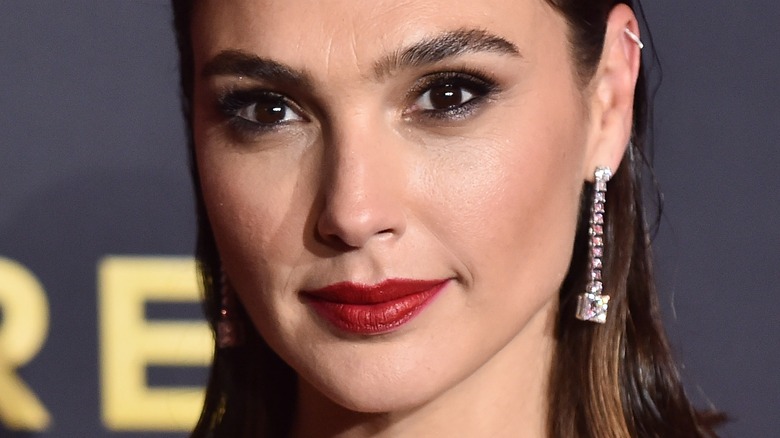 DFree/Shutterstock
It seemed everything was in place for Gal Gadot to be a star after auditioning for a James Bond film and landing a role in an Israeli TV series, InStyle recapped. Unfortunately, the reality was much more difficult for the actor. She struggled to find roles in entertainment and eventually the disappointments started to weigh on Gadot. According to Gadot, the audition process is time consuming "and people are telling you your life will change if you get this part. And then you don't get it. I reached a place where I didn't want to do that anymore," she told Vogue. Gadot wanted to give up on Hollywood, maybe act in Israel, and go back to university, she told Glamour. That is, until Zac Snyder invited her to audition for an undisclosed project, which became "Wonder Woman," Gadot explained on "The Tonight Show Starring Jimmy Fallon." Talk about good timing because she was about two weeks away from never coming back to LA, Gadot confessed to Access.
While she clearly found success in Hollywood, Gadot hasn't closed on the door on pursuing a different career in the future. "I would love to go back to school and maybe study film or art history or something more in that direction," she revealed to Interview Magazine. Even though she studied law before becoming an actor, Gadot admitted, "It's not for me to be a lawyer, because I don't like conflict."