What Happened To Prince Harry's Ex, Cressida Bonas?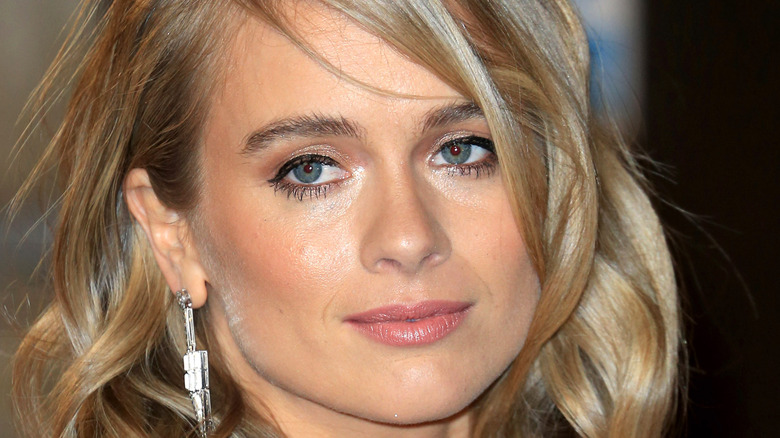 Fred Duval/Shutterstock
Prince Harry's decision to marry actor Meghan Markle has inspired such an enduring media frenzy, it's hard to remember that the prince's dating past includes a relationship with another actor: Cressida Bonas. Bonas' relationship with Prince Harry, Duke of Sussex, didn't last nearly as long as his previous romance with Chelsy Davy, who he dated on and off for nearly a decade (per People). However, the couple did enjoy two years together from 2012 to 2014 before calling it quits. According to BBC, the spit between Harry and Bonas was amicable. An article from The Telegraph stated that Bonas reportedly couldn't handle the pressure of dating a member of the royal family, which is what caused the rift. 
Since the breakup, Bonas has remained one of Prince Harry's exes who've said great things about him. The actor even attended his wedding to Meghan, Duchess of Sussex, in 2018, proving they're definitely still on good terms. However, in 2020, Bonas did share that being attached to Prince Harry has negatively impacted her career. "No one likes to be labeled," she shared with Evening Standard. "The hurdles for me are when I'm trying to do my work and people want to talk about him. I work very hard and love what I do but it is still something I have to contend with."
Despite not getting her happily ever after with the Duke of Sussex, Bonas has been living life to the fullest since their split. 
Cressida Bonas is about her business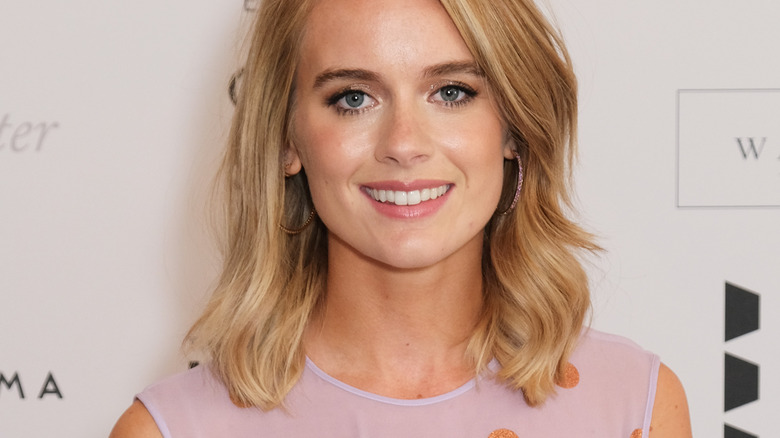 David M. Benett/Getty Images
Had Cressida Bonas stayed with Prince Harry, it's possible she would have given up her acting career aspirations — just as Meghan Markle did prior to her and Harry stepping down from royal duties. However, Bonas' career is thriving in her post-royal world. In addition to being an actor who's appeared in "Doctor Thorne," "Tulip Fever," and  "The Murders at White House Farm," per IMDb, Bonas is also a writer for the U.K. publication, The Spectator. She writes about everything from pets, to dreams, to the audition process, and everything in between. 
Additionally, the 33-year-old has a podcast entitled "Fear Itself with Cressida Bonas," where she "invites guests to share their personal stories around fear, how it manifests itself — and how we can harness it as a positive power," per Independent 360. "The concept for this podcast came about two years ago," Bonas shared with Buro 247. "I was journaling a lot and talking to people about their experiences of fear, thinking that people wouldn't be very open about that." However, she found that people did want to talk about their fears. 
She stated, "And I would just write it all down. I had all this information in a notepad, and I thought 'well, wouldn't it be nice to actually record some of these conversations, so I can share them and perhaps help other people."
Cressida Bonas is married to another Harry
Cressida Bonas might have left Prince Harry in her rearview mirror after their breakup, but she walked into the arms of another Harry shortly thereafter. Harry Wentworth-Stanley, that is. Wentworth-Stanley, who works in real estate, first announced their engagement in 2019 via Instagram. "We're getting married," Wentworth-Stanley captioned the post. According to Harper's Bazaar, the couple dated prior to Bonas' relationship with Prince Harry, Duke of Sussex, and eventually found their way back to each other. One year later, the pair married on July 20, 2020. 
According to Bonas' account for The Spectator, she and Wentworth-Stanley had a "lockdown" wedding during the beginning of the COVID-19 pandemic, which meant some of their family couldn't attend. "This was the only sad part of an otherwise happy day," wrote Bonas, adding that they enjoyed a "moving" service despite not choosing to recite "hymns." In July, the Winchester, U.K. native proudly showed off her baby bump, thus announcing her pregnancy, while at Lady Tatiana Mountbatten's wedding, per Tatler. This is the first child for the couple. Since the reveal, Bonas hasn't posted many pregnancy updates to her Instagram, but she did post a video in August that clearly shows her growing belly. 
In September, the actor/model shared an interesting update about her pregnancy journey. "Since being pregnant my dreams have got wilder," wrote Bonas for The Spectator. "They are vivid and often haunting," she added.