Geena Davis Makes Concerning Claims About Jack Nicholson's Behavior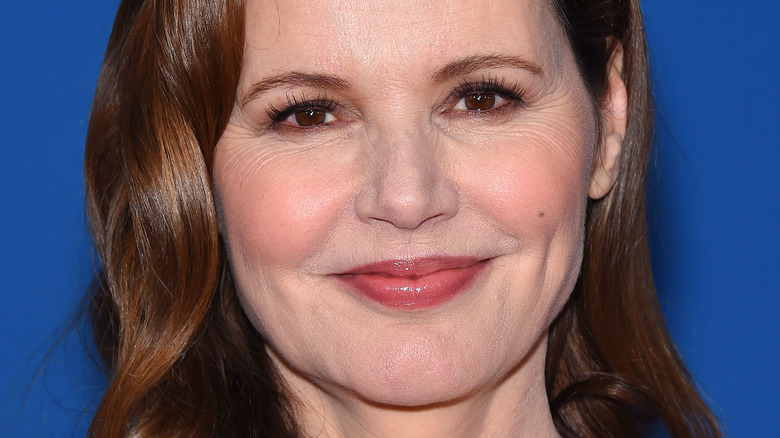 DFree/Shutterstock
Geena Davis is baring it all. The actor's newly published memoir, "Dying of Politeness," chronicles her life from growing up knowing she would be a star, to navigating the pressures of Hollywood. In her book, Davis gave a detailed account of the alleged harassment she received from Bill Murray while working with him on the film "Quick Change." Davis wrote that upon meeting Murray for the first time, he insisted on using a vibrator on her and then later yelled at her on-set in front of 300 people. "I was shaking all over, dying from shame," she described (via USA Today).
Davis also wrote about the time a director made her sit on his lap in order to "act out a role" (via Today). She described how the incident left her with "shame and humiliation" and made her feel vulnerable. After years of keeping quiet, Davis has been speaking up against the objectification of women in the industry and has a surprising story about a Hollywood A-lister.
Geena Davis claims Jack Nicholson made an indecent proposal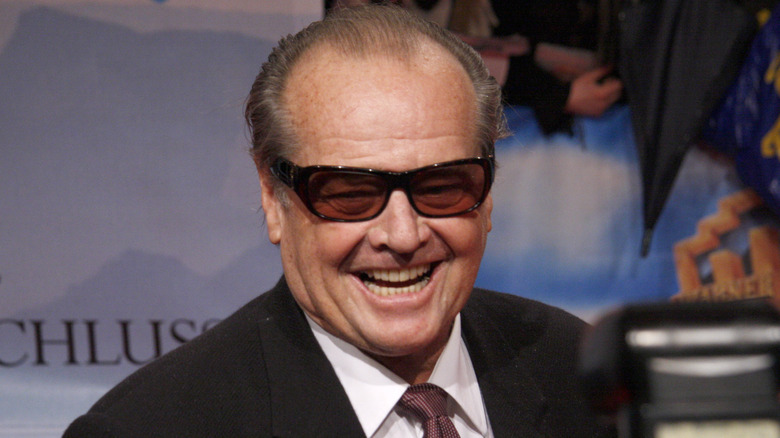 360b/Shutterstock
In an interview with The New Yorker, Geena Davis recalled some good advice Dustin Hoffman once gave her early on in her career. Hoffman told Davis to get out of sexual advances from men by saying, "Well, you're very attractive. I would love to, but it would ruin the sexual tension between us." Davis, who was a model at the time and was trying to break into the acting industry, saved that nugget of advice for when she met Jack Nicholson. She described finding a note under her door that said, "Please call Jack Nicholson at this number." After she dialed "The Shining" star, he told Davis, "Hey, Geena. When is it gonna happen?" Thinking quickly on her feet, Davis used Hoffman's line on Nicholson, who replied, "Oh, man, where'd you get that?"
Nicholson made headlines in 2013 when he made a flirty comment to Jennifer Lawrence after the Oscars, per the Daily Mail. Nicholson complemented Lawrence on her performance in "Silver Linings Playbook" and then told her, "You look like an old girlfriend of mine." Lawrence quipped back, "Oh, really, do I look like a new girlfriend?" Nicholson cheekily replied, "I thought about it," then later told her, "I'll be waiting." While Lawrence took it in good humor, it seems as if she's not the first woman he has been forward with, and Davis is not letting him get away with it.