Jason Sudeikis' Ex Seemingly Fires A Shot At Olivia Wilde Salad Dressing Drama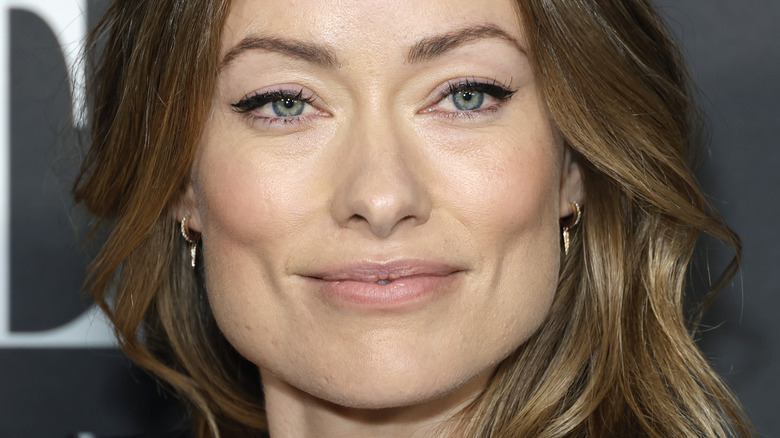 Frazer Harrison/Getty Images
Jason Sudeikis and Olivia Wilde have been in the middle of some controversial online drama after their former nanny disclosed some supposed information about their split to the Daily Mail. According to the former nanny's claims, Sudeikis told her that Wilde cheated on him with Harry Styles while they were filming "Don't Worry Darling." The nanny explained Sudeikis "started telling me details [of her relationship with Styles] and he said 'she put the move on him. She put the first move on him,'" adding, "Jason told me: 'She made this salad and she made her special dressing and she's leaving with her salad to have dinner with [Harry].'" This apparently caused Sudeikis to lay down under Wilde's car to prevent her from leaving to go see Styles.
The thought of Wilde making some kind of special salad dressing for Styles sent the internet into a complete frenzy. One person tweeted, "I need olivia wilde to drop her salad dressing recipe that bagged harry and had ted lasso throwing himself under her car." Another wrote, "Harry Styles this, Jason Sudeikis that, OLIVIA GIVE ME THE SALAD DRESSING RECIPE."
The overwhelming amount of recipe requests on the internet ultimately reached Wilde, who then posted the salad dressing recipe on her Instagram Story without context, according to TMZ. And now, Sudeikis' ex Keeley Hazell is seemingly taking a shot at Wilde following the drama.
Keeley Hazell is adding fuel to the fire on social media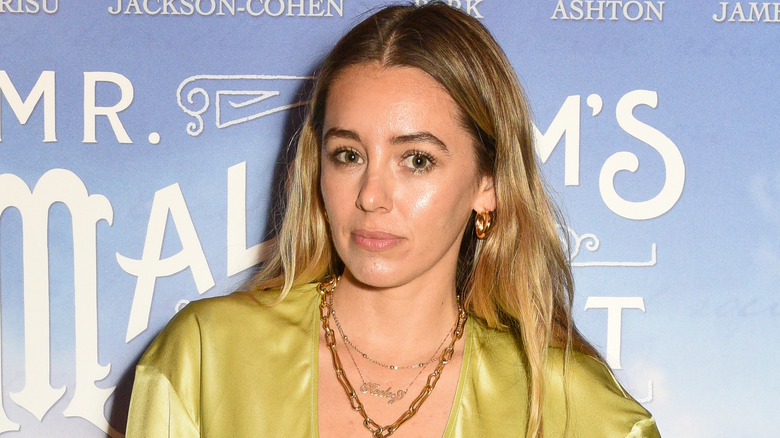 David M. Benett/Getty Images
The internet is having a field day over claims made by Olivia Wilde and Jason Sudeikis' former nanny, especially those about Wilde's infamous salad dressing. And even Sudeikis' ex, Keeley Hazell, threw shade at Wilde on social media, which only sparked more conversation online. Hazell reposted the same salad dressing recipe, which came from an excerpt of Nora Ephron's "Heartburn" on Instagram, while also underlining specific parts of the passage, per Us Weekly.
One line — "Vera said: 'Why do you feel you have to turn everything into a story?'" — was underlined in pencil, along with a few others. "So I told her why: Because if I tell the story, I control the version," the model also underlined. "Because if I tell the story, I can make you laugh, and I would rather have you laugh at me than feel sorry for me."
Sudeikis and Wilde denied their former nanny's claims in a joint statement, saying, "As parents, it is incredibly upsetting to learn that a former nanny of our two young children would choose to make such false and scurrilous accusations about us publicly" (via Entertainment Weekly). But, after the former nanny shared countless text receipts, people are torn about the truth and Hazell's shade has only added fuel to the fire.