Why Kesha Never Got Credit For Her Hit Song With Flo Rida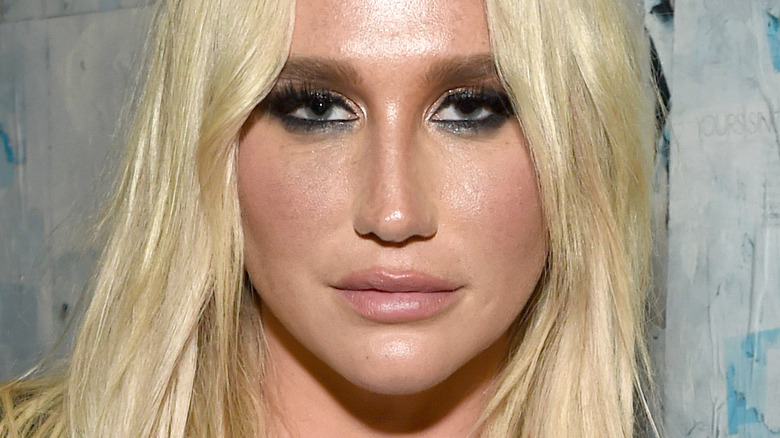 Michael Kovac/Getty Images
Kesha and Flo Rida were arguably two of the biggest pop artists of the early 2010s. Kesha released her breakthrough single "Tik Tok" in 2009, and it quickly rose to the top of the Billboard Hot 100 chart, where it sat for nine weeks. Her follow-up singles were equally as successful, and she was later featured on hits with Britney Spears, Nicki Minaj, and Pit Bull.
Similarly, Flo Rida had a triumphant start to his music career. The Florida native released his debut album, "Mail On Sunday," in 2008 and produced smash hits like "Low," "In The Ayer," and "Elevator." His sophomore musical attempt — 2009's "R.O.O.T.S." — catapulted the rapper's star power even further. It's lead single, "Right Round," spent an impressive six weeks at No. 1 and broke the record for most downloads in its debut week — a record previously held by Eminem, Dr. Dre, and 50 Cent — according to Song Facts. Despite the song's success, however, some may be surprised to learn that Kesha, who lent her vocals to the track, was never credited for her contribution.
Kesha was just happy to be involved
Following the release of "Right Round," Flo Rida opened up about the success of the song, which he called a blessing. "It's crazy, because people feel like you get lucky the first time you do something like that. But the second time? You know you're blessed," he told MTV in 2009. However, the song — which samples Dead or Alive's "You Spin Me Round (Like a Record)" — also featured backing vocals from Kesha.
In 2010, Kesha revealed to Entertainment Weekly that she was not paid for singing on the chart-topping single. "I didn't get credit, I didn't get paid," she said. "Honestly, I walked into the studio and there was Flo Rida and Dr. Luke doing the song, and I was like, 'I'll just sing on it. I'm just happy you like my voice enough to put me on your song.'" The Los Angeles native went on to explain that she was simply happy to have been included in a song that was playing on the radio.
Flo Rida said Kesha got something in return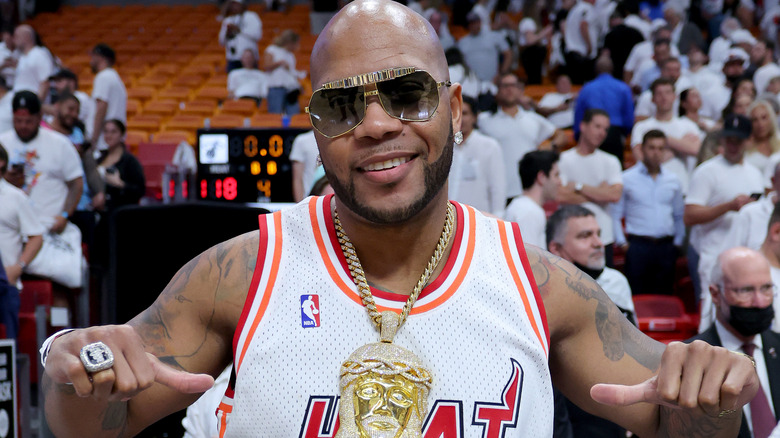 Michael Reaves/Getty Images
Despite Kesha's assertion that she was never paid or credited for her work on "Right Round," Flo Rida has suggested that she was given some form of compensation. During an interview with radio personality Mike Adam, Flo Rida had a coy response to Kesha's claims. "Im pretty sure she got something," he said. "I'm not familiar with that, but much love to her career and everything."
Kesha and Flo Rida have yet to clear up the confusion around the popular song, but the snub seemingly had no impact on Kesha's music career. Her first two albums, "Animal" and "Cannibal," reached the Top 20 on the Billboard 200. And after a brief hiatus from the spotlight — and a messy legal battle with producer Dr. Luke — Kesha returned to music in 2017. Her subsequent studio release, "Rainbow," soared to the top of the charts thanks to the success of Kesha's hit single, "Praying."