The Unexpected Club Kate Middleton Founded While In College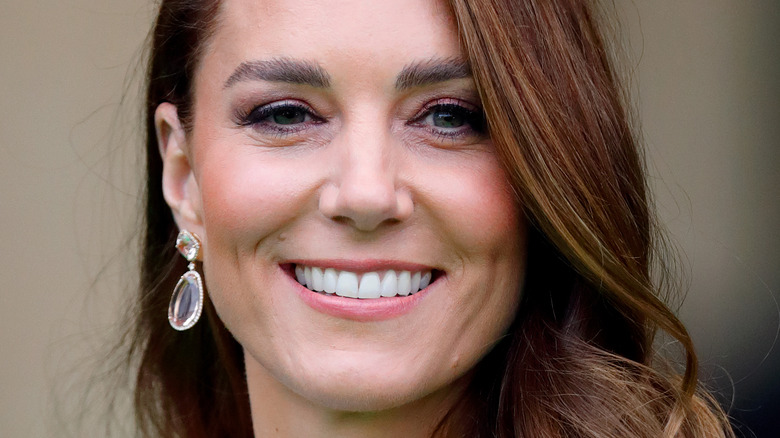 Max Mumby/indigo/Getty Images
Catherine, Princess of Wales, met Prince William at the University of St. Andrews and they caused a stir amongst their fellow students. In fact, former classmates have since come forward and spoken out about what it was like to go to school with the famous couple. Laura Warshauer, who attended the university at the same time, told People, "Whenever Kate was in the room, Will was obviously paying attention to her." She continued, "When we'd be sitting at lunch in the dining hall and the two of them would be talking, it was amazing to see how natural it was, how they had so much to say to each other. Looking back, there were all these small moments — certainly moments where I was like, 'Wow, this could really be something.'"
It certainly was something! While it took a while before the two tied the knot, William and Catherine were destined to end up together. And Catherine went through a transformation fit for a future queen. They also went through other transformations, including royal titles and after Queen Elizabeth II died, Catherine and William became the Prince and Princess of Wales. While it's all very regal now, Catherine founded a very relatable club while in college and it makes her even more endearing.
Inside Kate Middleton's drinking society for women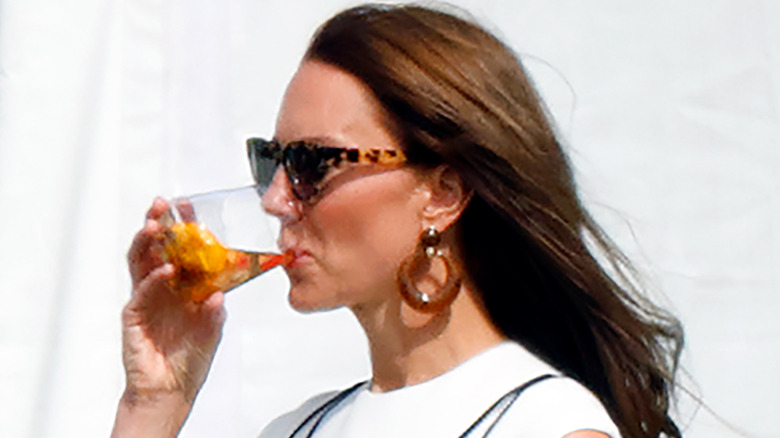 Max Mumby/indigo/Getty Images
While at the University of St. Andrews, Catherine, Princess of Wales, took matters into her own hands when it came to some very exclusionary clubs. As The Sun points out, many of the clubs at the prestigious university, including alcohol-related clubs, were for men only. Catherine wasn't having it. She and some like-minded classmates founded a drinking society for them, after being "annoyed that the old ones excluded women," according to The Guardian. It might sound like a rowdy endeavor, but Catherine didn't let it get that way, at least for herself. "[N]o one remembers her getting very drunk," The Guardian noted.
She might have created a drinking society, but life at St. Andrews was typical of the university experience in other ways. Catherine and Prince William lived at St. Salvators Hall during their first year at school, according to Hello!, where they were fed "19 basic meals per week." It certainly sounds like the classic dormitory life, but at least there was alcohol to ease the experience.
Kate Middleton's favorite drinks over the years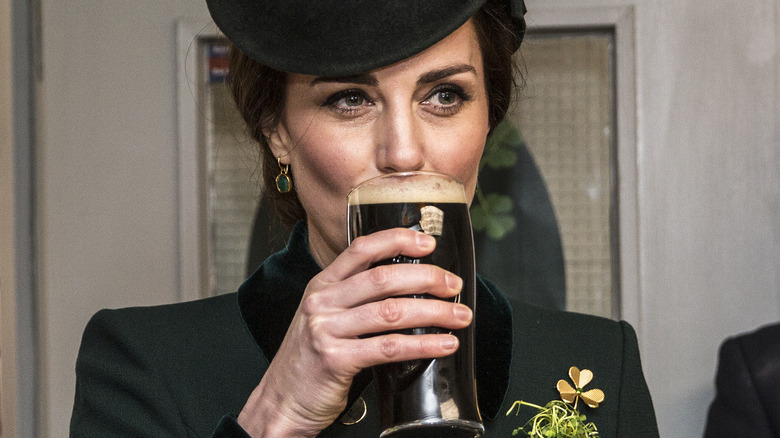 Wpa Pool/Getty Images
While she's a long way from university, Catherine, Princess of Wales, still likes a drink every now and again. Back in 2010, Catherine and Prince William lived together on Anglesey, an island in Wales. This was before they had children, when William was working in the Royal Air Force as a search-and-rescue pilot. According to Vanity Fair, they used to stop by a pub called the White Eagle "where William enjoys a pint of local bitter and Kate indulges in a glass of white wine."
Thanks to their extensive travel, William and Catherine found a favorite wine in Canada called Oculus from the Mission Hill Winery in British Columbia, according to Hello! In 2019, Catherine drank Guinness to honor the Irish Guards on St. Patrick's Day, according to People, and was wearing head-to-toe green in an Alexander McQueen coat and green amethyst earrings. It appeared to be a very Irish experience all around, and nothing fits the theme quite like a pint of Guinness.