Prince Harry's Past Phone Hacking Scandal Explained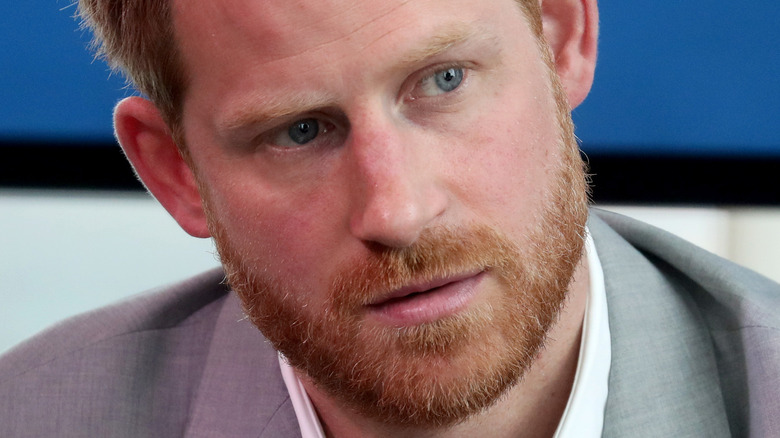 Chris Jackson/Getty Images
The Duke of Sussex is cracking down on publications he believes hacked his phone over the years, but this isn't the first time he's taken tabloids to task for allegedly spying on him. 
As reported by Reuters in October 2022, Prince Harry reignited his war on the British press in a new lawsuit alongside Elton John and Elizabeth Hurley, among others. Their target? Associated Newspapers — the publisher of Mail Online, Daily Mail and The Mail on Sunday — which they accuse of hacking their devices. Per a press release by Hamlins, the law firm representing the prince et al, each of the individuals suing, "have become aware of compelling and highly distressing evidence that they have been the victims of abhorrent criminal activity and gross breaches of privacy by Associated Newspapers." Along with phone tapping, they also allege that Associated Newspapers contracted private investigators to "place listening devices inside people's cars and homes."
This legal battle is just beginning, and per Daily Mail, the publisher has denied any wrongdoing, even calling the claims, "Unsubstantiated and highly defamatory." They also allege that the legal action is an "orchestrated attempt to drag the Mail titles into the phone-hacking scandal concerning articles up to 30 years old." We'll have to sit tight before seeing how this pans out, but in the meantime, we can't help but wonder: What happened with Prince Harry's past phone hacking scandal?
Prince Harry was hacked throughout his formative years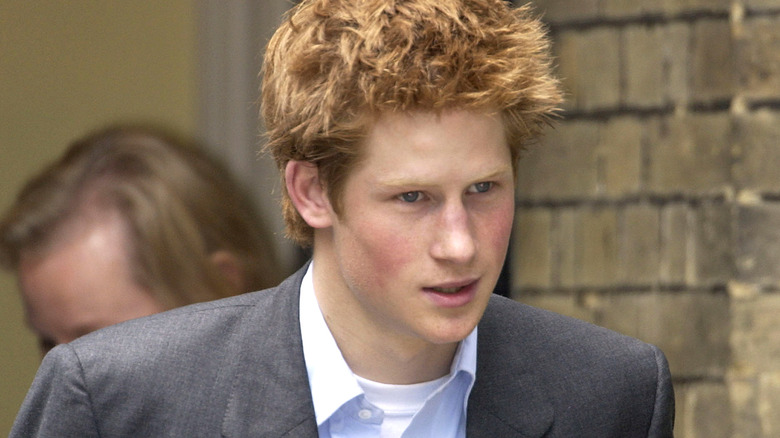 Antony Jones/Getty Images
Prince Harry's history with hacking stems way back to his teenage years. In fact, as Byline Investigates reported in 2020, it began when he was just 16 and preparing for his GCSE exams. 
According to a former News of the World editor who spoke with Byline Investigates, he was tasked with finding evidence on Prince Harry in the late '90s, when rumors began swirling that the then-teenager was drinking underage and using drugs. In the absence of actual evidence, Greg Miskiw alleges that he was instructed by the magazine's editor at the time, Rebekah Brooks, to find proof. Just like that, the shady ploys against the teenager began — and they would continue for years. While the prince was studying at Sandhurst, News of the World reported that he'd cheated in an assignment, per The Guardian. Their evidence? He'd asked an aide for help, and they knew it because they'd hacked said aide's voicemail. 
Last year, private investigator Gavin Burrows spoke to BBC of his part in the hacking, and confirmed that Prince Harry's then-girlfriend, Chelsy Davy, was also a target. "There was a lot of voicemail hacking going on; there was a lot of surveillance work on her phones, on her comms," he acknowledged. In the same interview, he apologized, saying, "I was basically part of a group of people who robbed him of his normal teenage years."
Ultimately, it led to his split from Chelsy Davy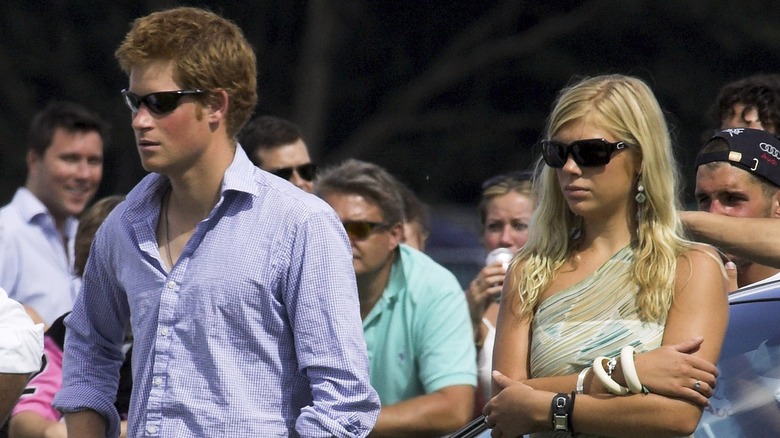 Mj Kim/Getty Images
Prince Harry's phone-hacking scandal ultimately started falling apart in 2005, when News of the World published an article on an injury his brother, Prince William, had suffered. Per The Week, officials opened an investigation because there was no way the press could have learned of the injury. The following year, a private investigator, Glenn Mulcaire, and the News of the World royal editor, Clive Goodman, found themselves behind bars for hacking. They weren't the only ones to face the law, though: As noted by The Guardian, back in 2012, more than 20 people were arrested on suspicion of their involvement. 
In "The Palace Papers," Tina Brown wrote that the constant leaks of Prince Harry and Chelsy Davy's conversations had taken a toll on their relationship — not only with each other, but with those in their inner circle. Discovering they'd been hacked, however, "eased the couple's rampant paranoia about whom they could trust." However, the damage was done. In 2009, they parted ways, and though they dated on and off for the next two years, they split for good in 2011. Per Brown, the breakup was the final straw for the duke — and Prince Harry's anger toward the press has never waned since. 
Prince Harry's lawsuit against Associated Newspapers is just the latest in a long line of his attempts to hold the British media accountable. Given the hacking he's faced since his teenage years, it's not shocking in the least.