Ellen Star Sophia Grace's Pregnancy News Sends Twitter Into A Tizzy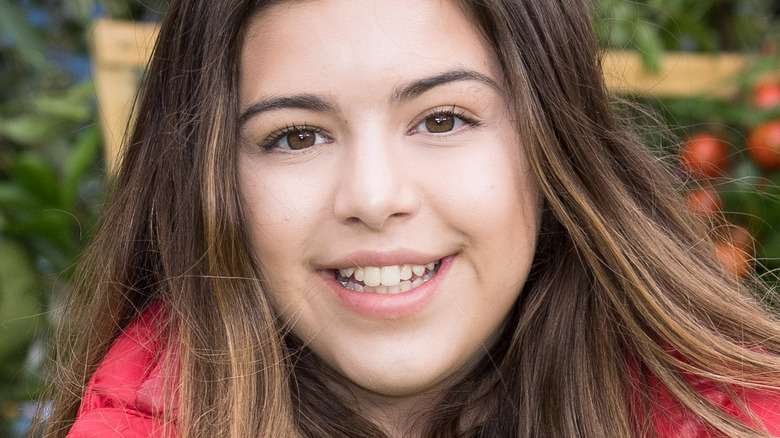 Jeff Spicer/Getty Images
If you watched "The Ellen DeGeneres Show" back in the early 2010s, you'll surely recall the iconic young duo she had on her show for the first time in 2011: 8-year-old Sophia Grace Brownlee, and her 5-year-old cousin, Rosie McClelland. The two performed a cover of Nicki Minaj's "Super Bass," and immediately became a viral sensation, reappearing on DeGeneres' show numerous times throughout the years. 
Indeed, the two young artists — commonly known as Sophia Grace & Rosie — have continued to expand their individual music brands, with Brownlee releasing her latest single, "Little Things," in May, and McClelland's latest single, "Safe In Your Love," coming out around the same time. Brownlee's most popular song, "Girls Just Gotta Have Fun," was released in 2013, when she was 10 years old, and has even racked up more than 240 million views as of this writing. 
However, Brownlee, now 19, has some rather unexpected news which is truly sending Twitter into a tizzy: she is pregnant, and fans can barely wrap their heads around it. 
Fans express their shock over Sophia Grace Brownlee's pregnancy
In a video uploaded to her YouTube channel on October 22, Sophia Grace Brownlee announced that she's 21 weeks pregnant with her first child. "I was very shocked when I first found out," she said, "[but] I've got used to it now, and I'm super, super happy about it." She added that she knows the baby's sex, but will only reveal it to the public in a future video. 
Meanwhile, fans online are in an absolute tizzy, as they are hardly able to reconcile the little girl who first appeared on their television screens barely a decade ago with the soon-to-be mother. One tweet from Pop Base, for example, has racked up nearly 180,000 likes in less than two days and accurately sums up the public's shock to the announcement by juxtaposing a photo of Brownlee holding an ultrasound image next to her 8-year-old self holding hands with her cousin. 
Another simply referenced the fact that she was 19, writing, "alexa play where'd all the time go," alongside a picture of an intoxicated and depressed Barney. Another user summed it up by writing, "finding out sophia grace is pregnant is literally the same thing as finding out a person you to went to school w is pregnant." Regardless, congrats to the mother-to-be and her bundle of joy!