Sophia Grace And Rosie Look All Grown-Up Years After Their Ellen Debut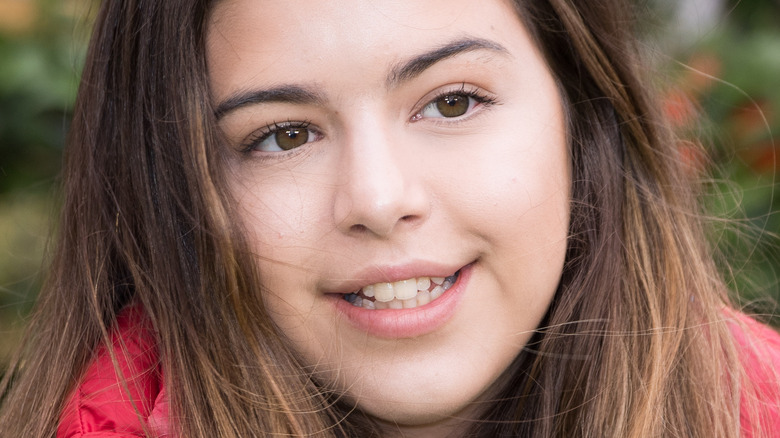 Jeff Spicer/Getty Images
With "The Ellen DeGeneres Show" coming to an end, the talk show is now pulling out the big guns in terms of guests, and there are very few duos that have made an impact on the show than Sophia Grace and Rosie.
Best known for their "Super Bass" cover when they were kids, Sophia Grace Brownlee and her cousin Rosie McClelland managed to snag a segment on the talk show a few years back called "Tea Time with Sophia Grace & Rosie." The two girls got the chance to interview various guests and celebrities at the time, including Miley Cyrus, Taylor Swift, Justin Bieber, and Reese Witherspoon. They also used to be regulars at red carpet events, like the Grammy Awards, the American Music Awards, the Billboard Music Awards, and the MTV Video Music Awards.
The rapping duo has since moved on to do their own thing, but on the last few episodes of "Ellen," they visited the show once again to share what they've been up to, much to the delight of fans who have watched them grow up.
Sophia Grace and Rosie sang Super Bass for the last time
After more than a decade since first appearing on "The Ellen DeGeneres Show," Sophia Grace and Rosie graced the studio for the last time, with a final performance of "Super Bass" to boot! Now all grown-up, the two caught up with the host to have a little chit-chat.
Sophia Grace recalled the time they recorded their original viral video, and it was apparently because Rosie loved prancing around in her favorite costume, a Virgin Mary costume, specifically. "I was around and Rosie was wearing the outfit. I kept singing Nicki Minaj all the time and my Auntie, Rosie's mom, was the only one who had an iPhone," she shared. "She said, 'Why don't we film it? Rosie, quickly get out of the Virgin Mary outfit and get into that outfit,'" referencing their princess outfits. They went on to share their favorite moments in the past, with Rosie never forgetting that time Justin Bieber kissed her on the cheek.
The cousins are focusing on music now, both having released singles, Sophia Grace with "Little Things" and Rosie with "Safe In Your Love." While they're not as famous as they used to be, Sophia Grace told E! News she's happy they made people happy. "A lot of people say that me and Rosie helped them through really hard times ... I would just like them to remember us how we were and know that we are literally still the same girls even though we're older," she shared.