When Was The Last Time Prince William And Prince Harry Saw Princess Diana?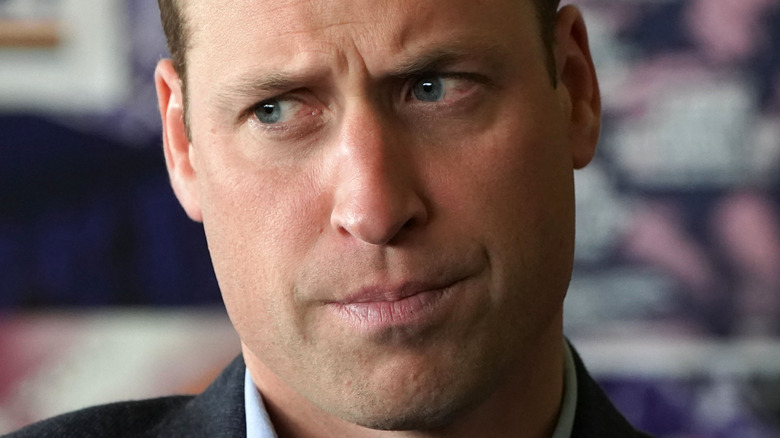 Wpa Pool/Getty Images
Any follower of the British royal family will recall the tragic death of Diana, Princess of Wales, following a shocking car accident in 1997. Although she had divorced Charles, Prince of Wales — now King Charles III — over a year before, having separated from him nearly five years earlier, Diana still held massive sway in the British public and was widely beloved. Following her death, the United Kingdom saw a surge in grief and mourning. Her two young sons, Princes William and Harry, aged 15 and 12 at the time, had lost their mother. Her funeral, which saw William and Harry bowing their heads in grief, was viewed by an estimated 2 billion people worldwide, making it one of the most-watched television events in history. 
Many fans of the royal family may not be aware of the last time the princess and her young sons interacted, and as it turns out — much like many other tales of the monarch — the story is rather heartbreaking. 
Princes William and Harry last spoke to their mother on the phone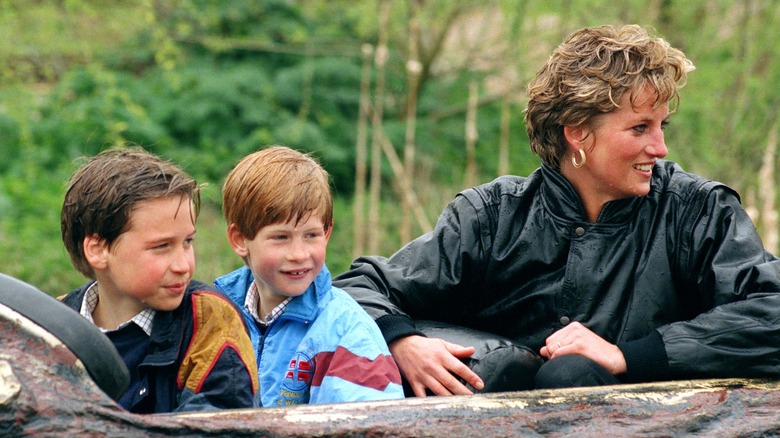 Antony Jones/Getty Images
In the 2017 documentary "Diana, Our Mother: Her Life and Legacy," Princes William and Harry recalled what it was like speaking to their mother for the last time. Princess Diana was in Paris, quite far away from the two young princes, who were staying with their father at Balmoral Castle in Scotland, on the day she died. As a result, both young royals had their last interaction with their mother on the telephone, and they hadn't personally seen her in nearly a month. 
Per the documentary, the two royals recalled speaking to their mother on the phone the night she died. As William explained, the two were in a "desperate rush" to get back to playing with their cousins (via The Standard). "If I'd known now, obviously, what was going to happen, I wouldn't have been so blasé about it," he said, before adding: "That phone call sticks in my mind, quite heavily."
Harry recalled that it was "incredibly hard" for him to remember the last time he spoke to his mother. "I'll have to sort of deal with that for the rest of my life, not knowing that was the last time I was going to speak to my mum," Harry told the filmmakers. "How differently that conversation would have panned out if I'd had even the slightest inkling her life was going to be taken that night."
Princes William and Harry last saw their mother weeks before her death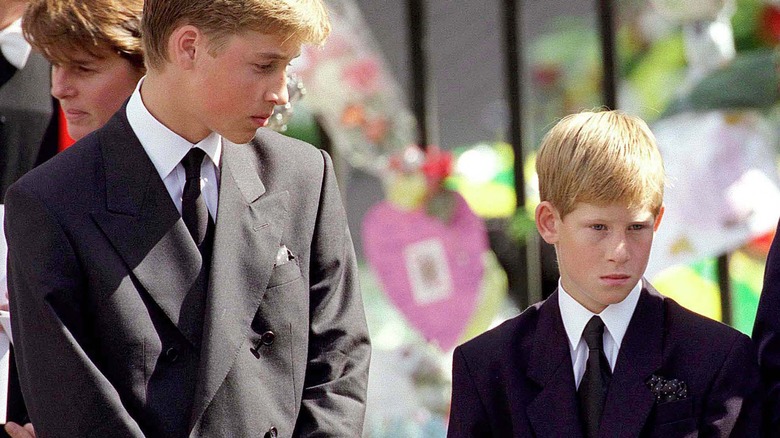 Anwar Hussein/Getty Images
Although Princes William and Harry have regrets about their final phone call with their mother, the two had vacationed with her several weeks before her death. According to "Diana, Our Mother: Her Life and Legacy," the trip was the last time the two young princes saw their mother alive. As Harry recalled, this was due to his parent's divorce. "There was the point where our parents split and ... we never saw our mother enough, or we never saw our father enough," he explained (via People). "There was a lot of traveling and a lot of fights on the back seat with my brother — which I would win."
Diana had intended to meet up with her sons on the night of August 31, the day of her fatal accident. According to AP, instead of seeing their mother that day, William and Harry were woken up by their father early that morning, who shared the tragic news of their mother's death. As a result, Prince William now calls Scotland "the source of some of my happiest memories. But also, my saddest."