Steven Spielberg Lost A Ton Of Money In His Divorce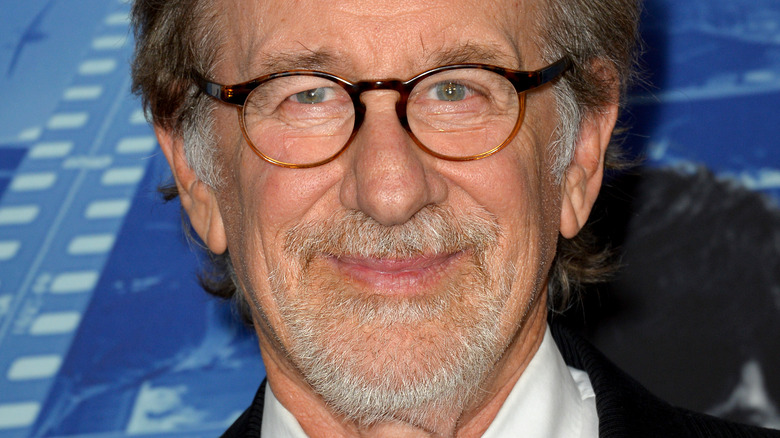 Featureflash Photo Agency/Shutterstock
Steven Spielberg is known for being the creative mind behind hit films like "E.T.," "Jaws," "West Side Story," and "Schindler's List." According to Statista, the critically-acclaimed filmmaker has earned the title of highest-grossing director of all time, with several accolades to show for it. According to IMDb, Spielberg has garnered three Academy Awards, two British Academy Film Awards, and the coveted Cecil B. DeMille Award, among many others. 
Unfortunately, it hasn't all been smooth sailing for the hit movie-maker. Per Inside, Spielberg has landed on the list of most expensive celebrity divorces of all time, alongside Tiger Woods, Harrison Ford, Kevin Costner, and even Rupert Murdoch, whose expensive divorce cost him billions. 
Per Closer Weekly, Spielberg married his first wife, actress Amy Irving, in 1985. Their marriage was short-lived, and the two split only four years later. Spielberg later walked down the aisle with Kate Capshaw, but his first marriage had a long-lasting impact on his bank account. The reality of his expensive divorce may have some people reconsidering the idea of a prenup.
Steven Spielberg lost $100 million in his divorce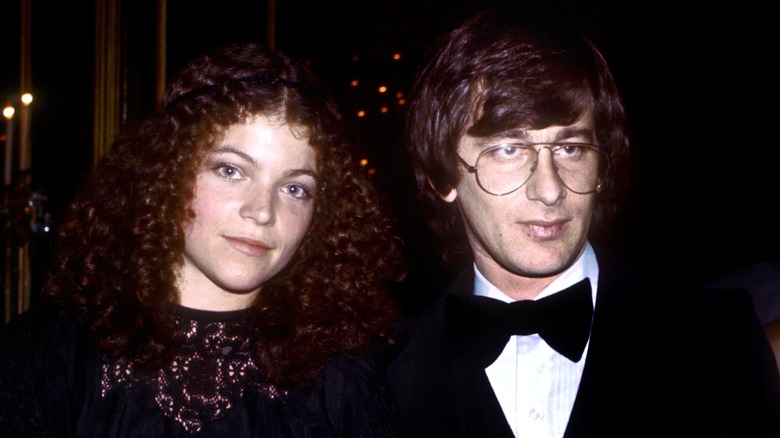 Michael Ochs Archives/Getty Images
Steven Spielberg called it quits on his marriage to Amy Irving in 1989. According to Unbiased, the couple's relationship fell apart after the filmmaker began an affair with Kate Capshaw after meeting the actress on the set of "Indiana Jones and the Temple of Doom." Despite Spielberg asking Irving to sign a prenuptial agreement, a judge ultimately awarded the actor half of the millions Spielberg earned during their four years together.
According to Forbes, Irving explained that she and Spielberg had written their prenup on scrap paper. More specifically, the director famously scribbled the terms of their agreement on a cocktail napkin. Irving argued that her attorney had not been present while signing the informal document. Therefore, she believed it shouldn't hold up in court. In the end, a California judge agreed and granted Irving half of what Spielberg had made during their marriage, which amounted to a jaw-dropping $100 million.
Per the outlet, this case is an outlier: "If a prenup is drawn up properly, there is very little that can be done to contest it, or set aside the agreement, even if it seems unfair." Despite how benign it may have seemed at the time, the mistake resulted in one of the most costly divorces in history.
Spielberg is worth billions today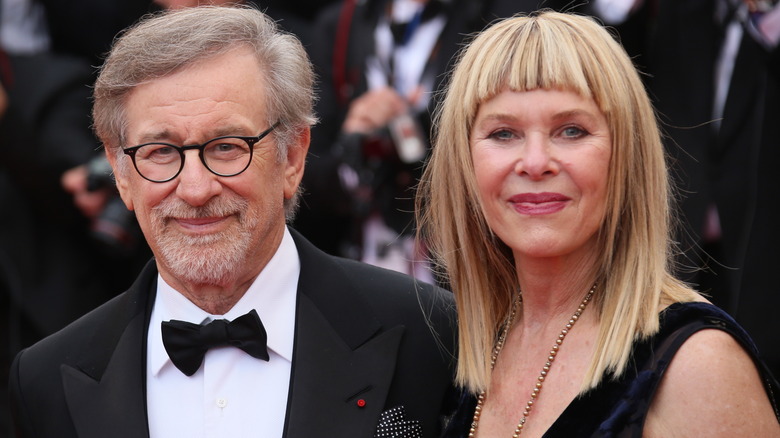 Denis Makarenko/Shutterstock
According to Insider, Steven Spielberg has a staggering fortune valued at nearly $4 billion these days. Throughout his marriage to Amy Irving, Spielberg created acclaimed films like "Twilight Zone: The Movie," "Indiana Jones and the Temple of Doom," and "The Color Purple," among others. Since then, he has grown his massive net worth through his work on films like "Jurassic Park," "Indiana Jones and the Kingdom of the Crystal Skull," and "War of the Worlds."
While Spielberg has not publicly spoken about the money he lost due to his divorce from Irving, he has made one thing clear: He's focused on the art of telling stories more than anything else. In an interview with the Directors Guild of America, Spielberg once said, "My job is to reduce the aesthetic distance between the audience and the experience, so they are lost for two hours and they only wake up when they walk out of the theater and the sunlight hits them in the face. I think all of us are either successes or failures based on how far inside the experience of the story we can put the audience."