How Performing Helps Wynonna Judd Cope With Mother Naomi's Tragic Death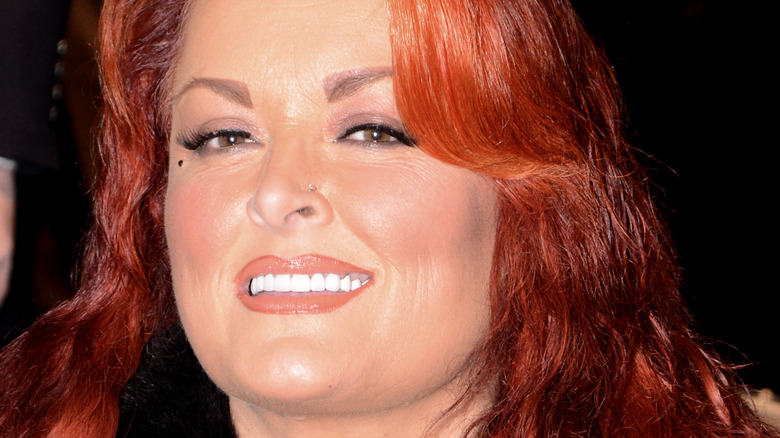 C Flanigan/Getty Images
The world was shocked when Wynonna and Ashley Judd announced the death of their mother Naomi Judd on April 30. On Twitter, Ashley wrote, "Today we sisters experienced a tragedy. We lost our beautiful mother to the disease of mental illness. We are shattered. We are navigating profound grief and know that as we loved her, she was loved by her public," Ashley wrote via Twitter. An autopsy confirmed that Naomi died from a self-inflicted gunshot wound, per AP. "Our matriarch was dogged by an unfair foe. She was treated for PTSD and bipolar disorder, to which millions of Americans can relate," the family stated.
Wynonna recalled her last moments with her mother, who was the other half of their mother-daughter singing duo, The Judds. "I said goodbye to her in the hospital, and I closed her eyes, and I kissed her forehead and that was that," she told CBS. Wynonna also opened up about the reunion tour she was supposed to go on with Naomi weeks after she died, saying, "I think it's important to do it, if that makes sense. I feel like I have my marching orders." As difficult as it may be to perform without her mother, Wynonna is soldering on and healing fans — and herself — through her music.
Wynonna Judd says her shows are healing her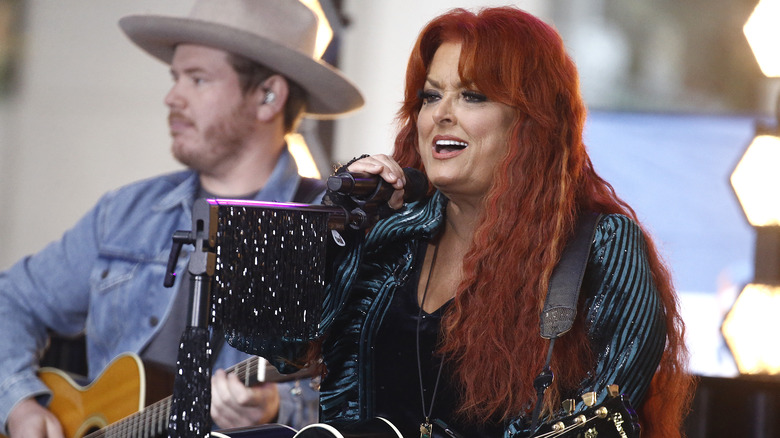 John Lamparski/Getty Images
Wynonna Judd opened up to Today about her current tour, The Judds: The Final Tour, which is continuing without her mother Naomi. "I'm writing a song called 'Broken and Blessed' and ... I'm somewhere between hell and hallelujah," she told Hoda Kotb. "These shows are healing me one show at a time ... I feel like I'm doing a victory lap." Wynonna shared that while she has cried during her performances, she will keep singing after drying her tears with a Kleenex she stows away by her chest, much like what her mother did.
Besides performing, Wynonna also finds solace in her granddaughter, whom she called her "rock." "My granddaughter, Kaliyah, she's six months old and she doesn't speak yet but she looks right through me." She continued, "She gives me hope ... They give you hope, they give you something to think about other than yourself," she shared. 
Wynonna is trying to overcome Naomi's death with a grief counselor and a life coach. "I call them and I say, 'I don't understand why.' And they'll say, 'Ask yourself what. What can you do?' They help shift me over to another lane." Kotb pointed out that Wynonna's fellow singers have supported her, such as Martina McBride and Trisha Yearwood, who have joined her for the tour. Per Billboard, the tour has been so successful that Wynonna has extended dates into 2023. "I have never felt so overwhelmed by this much love and support," she declared.
If you or someone you know is having suicidal thoughts, please call the National Suicide Prevention Lifeline at 1-800-273-TALK (8255) or text HOME to the Crisis Text Line at 741741.