Kanye West's Controversial Behavior Is Coming Back To Bite Him In Two Major Ways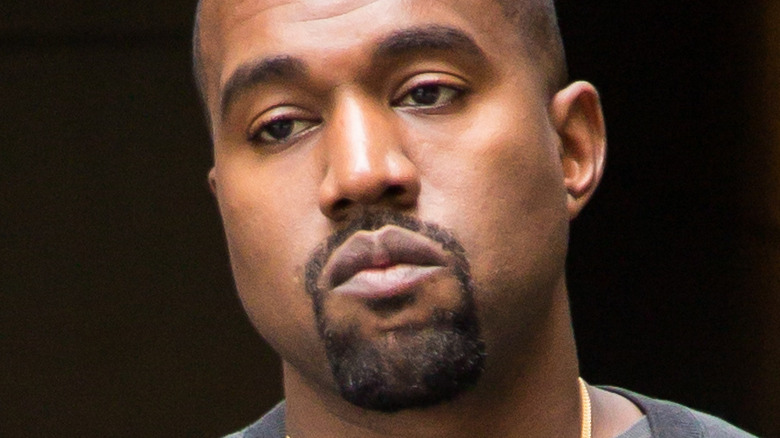 Liam Goodner/Shutterstock
Kanye "Ye" West just received another dose of bad news following his recent antisemitic remarks. On October 10, Ye came under fire after tweeting about his plans to go "death con 3" on Jewish people — a move that resulted in the suspension of his Twitter and Instagram accounts (via Time). In the days since, Ye has seemingly doubled down on his opinion, despite the ongoing backlash.
In response to comments made by the "Flashing Lights" rapper, fashion powerhouse Balenciaga announced that they were ending their partnership with Ye. "Balenciaga has no longer any relationship nor any plans for future projects related to this artist," Kering, Balenciaga's parent company, said in a statement to Women's Wear Daily. Similarly, GAP Brand is planning to "wind down the partnership" it has with Ye, CNN reports. According to the outlet, Mark Breitbard, president and CEO of GAP Brand, recently made the announcement via email, emphasizing that Ye's "vision is not aligned" with the company's values.
Now, it appears the fallout hasn't relented, as Ye has been dropped by another big partner.
Kanye West's documentary was scrapped following his remarks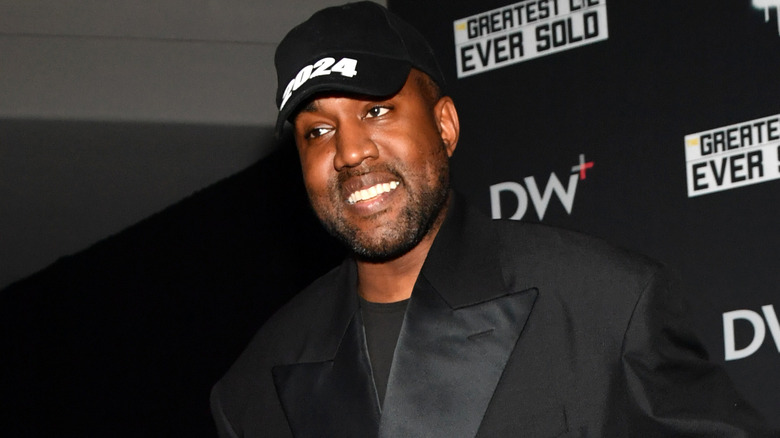 Jason Davis/Getty Images
It seems as if everyone is trying to distance themselves from Kanye "Ye" West after the Chicago native made hateful comments about members of the Jewish community. On October 24, TMZ reported that attorney Camille Vasquez — who represented Johnny Depp during his defamation case against Amber Heard — dropped Ye as a client. Sources close to the situation claimed that Vasquez dropped Ye after he reiterated his antisemitic sentiments and refused to apologize.
Moments later, it was revealed that entertainment studio MCR was scrapping a recently completed documentary about Ye. "This morning, after discussion with our filmmakers and distribution partners, we made the decision not to proceed with any distribution for our recently completed documentary about Kanye West," MRC studio executives Modi Wiczyk, Asif Satchu, and Scott Tenley wrote in a statement to Variety. "We cannot support any content that amplifies his platform." They continued by slamming the rapper for his damaging rhetoric and "lies," as he has continuously perpetuated anti-Jewish tropes. Variety also confirmed that the rapper has been dropped by talent agency CAA.
Furthermore, Ye's ex, Kim Kardashian — along with Khloé Kardashian, Kris Jenner, and Kendall Jenner — have all spoken out against Ye.