Leslie Jordan's Last Instagram Post Is Heartbreaking After His Death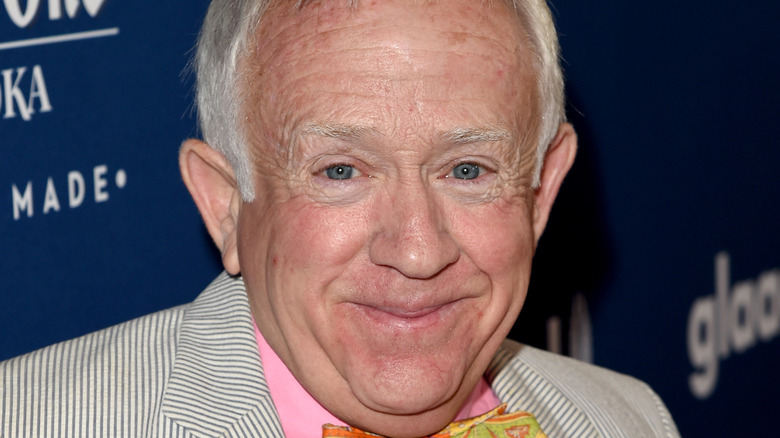 J. Merritt/Getty Images
The news of Leslie Jordan's tragic death stunned fans and the entertainment world alike. TMZ announced that the comedian and actor died on October 24 after crashing his car into a building in Hollywood. Authorities said they believed Jordan had "suffered some sort of medical emergency" before losing control of his BMW. He was 67 years old.
Adding further to the tragedy is the fact that the legendary performer's father also died in a crash. Allen Jordan passed away when his son was just 11 years old. "This is my sweet family! The year my daddy was killed in a plane crash. Around 1966," Jordan captioned a throwback photo on Facebook. Per TV Guide, despite standing at only 4 feet 11 inches tall, Jordan made a massive impact on the Broadway, comedy, television, and movie worlds. He appeared in numerous plays, films, and hit shows, such as Ryan Murphy's "American Horror Story," and the long-running sitcom, "Hearts Afire."
Jordan was an outspoken activist for the LGBTQ community. He even trolled Vladimir Putin over his homophobia, telling "Miss Putin" it's "time to come out of the closet" and stop "acting so butch." Jordan quipped in an Instagram video, "The lady doth protest too much." It was actually Instagram that provided Jordan with a new platform in life. Page Six reports the sexagenarian "became a viral social media star" during the pandemic by posting "heartwarming and comedic clips." All of this makes Jordan's last Instagram post especially heartbreaking after his death.
Leslie Jordan's last Instagram post was poignant
The day before Leslie Jordan joined the already too-long list of celebrities who died in car crashes, he posted a new video to Instagram. Given his death the following day, the video is now steeped in heartbreak. On October 23, Jordan posted a clip of himself singing a bluesy hymn while his friend strums a guitar. "Sunday Mornin' Hymn Singin' with @dannymyrick. Danny helped me with a new original song that should be comin' out real soon. Love. Light. Leslie," he captioned the clip.
Jordan looks healthy and happy as he sings the hymn, "When the Lord is Called up Yonder." The lyrics are made all the more poignant by his death the following day. "When the trumpets of the Lord shall sound and time shall be no more. The morning breaks eternal, bright, and fair," Jordan croons. "When the roll is called up yonder, I'll be there," he continues.
There was an outpouring of grief and love from fans on the post. "RIP, you made me smile so many times during the pandemic; you will be missed," read one comment with a crying emoji. "My heart is broken right now," another fan commented. "The world is definitely a much darker place today without the love and light of Leslie Jordan," his manager told The New York Post. "What he lacked in height, he made up for in generosity and greatness as a son, brother, artist, comedian, partner, and human being," they added.
Leslie Jordan has been a music fan all his life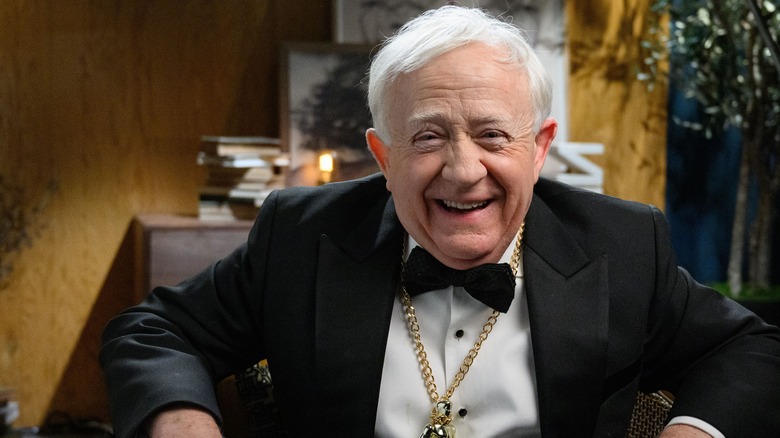 Handout/Getty Images
Leslie Jordan's last Instagram post wasn't out of character for him. During the peak of the COVID-19 pandemic, the actor became somewhat of a social media superstar following the slew of entertaining videos he shared during the lockdown. He had a series called "Pillow Talk," where he shared Hollywood stories from his career, danced to Lisa Rinna's old aerobics class footage, painted his toenails, and most notably, sang hymns with Travis Howard.
According to the amateur musician, he's loved music all his life, and it all started with his involvement with the church. "I can't really read sheet music or anything like that, but I sang growing up," He told The Los Angeles Times in 2021. "I loved that Rolling Stone said, 'His voice is capable.' [Laughs] But you know what? I had no fear. I think that comes from the choir. We were always told, 'You're just singing for the Lord. So just sing.'" And that he did, which led him to release a country album called "Company's Comin'," in which he featured duet partners including Dolly Parton, Eddie Vedder, Brandi Carlile, and Tanya Tucker. His motivation for the album was simple. "I wanted it to have a sound of everybody just sitting in the living room and saying, 'Oh, you remember this old hymn,' the way my family did," he shared with The Tennessean.
Ultimately, though, his goal was to bring light and comfort to everyone, and it's safe to say that he succeeded. "It's just wonderful music and it's so comforting," he told Rolling Stone. "No matter what religion you were raised in, they're wonderful songs."