Who Is Niall Horan's Girlfriend, Amelia Woolley?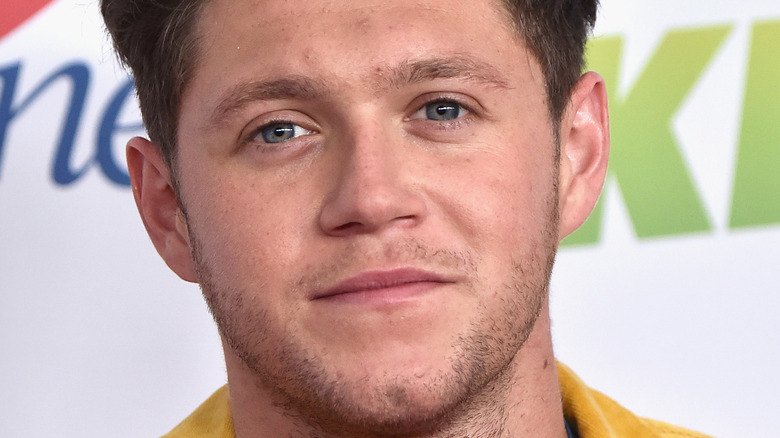 Frazer Harrison/Getty Images
The name Niall Horan conjures images of major stardom for many people. The 29-year-old singer rose to fame in 2010 as a member of the boy band One Direction. In 2017, two years after 1D broke up, Horan released his debut solo album "Flicker," followed by his sophomore album, "Heartbreak Weather" in 2020.
In 2021, Horan opened up about fame in an interview with Yardbarker. Reflecting on a tour around England after the release of "What Makes You Beautiful," Horan shared, "I remember getting to Milan on the first day and just being like, 'This is a different level now.' ... We were on Duomo in the middle of Milan City cathedral, and it was just houses. They're banging on the car windows. The first time I had seen proper hysteria."
He continued, "The thought of [having to] closing the curtains in my hotel room was madness to me. I struggled with the idea." But while the trials and tribulations of Horan's band and solo career are frequently documented, little is known about his private life — namely, his relationship with girlfriend Amelia Woolley. The history of the couple's budding relationship, however, will leave you with a smile on your face. Here's what we know about Woolley.
Amelia Woolley got her degree in fashion business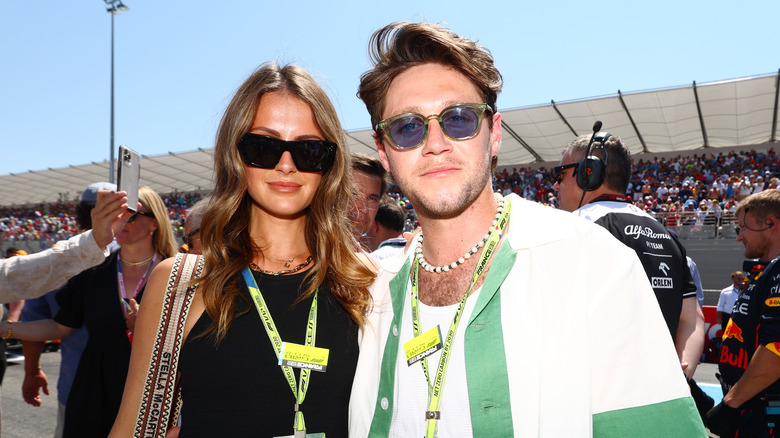 Mark Thompson/Getty Images
While Niall Horan is a famous name in pop music, his girlfriend Amelia Woolley doesn't stay in the limelight. The two have been dating since 2020, according to People. After describing the couple as "virtually non-existent on social media," the outlet reported that the two made their public debut at the Horan & Rose Gala in September 2021. 
While they remain private, things appear to be going well. In July 2020, a source told the Daily Mail, "Niall is very serious about Amelia, lockdown has definitely intensified his feelings for her. He thinks Amelia's gorgeous but they also really get on — and she's told close friends this could be the real deal."
According to Capital FM, Woolley is a designer shoe buyer and has a Bachelor's Degree in Fashion Business from Instituto Marangoni. These days, according to LinkedIn, she works as an Account Manager for Budweiser Brewing Group in London. Prior to that, she worked at Nicholas Kirkwood Ltd. and as a Business Development Executive at The Maiyet Collective. 
Niall Horan previously dated Hailee Steinfeld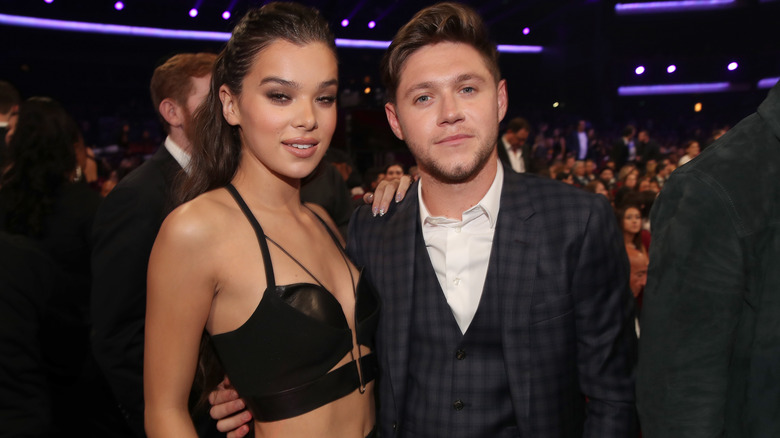 Chris Polk/ama2017/Getty Images
Niall Horan has always been relatively closed off about his love life. In 2017, he spoke to Bizarre Life about dating, per Teen Vogue, and said, "I'm also quite shy, you'd be surprised. I'm not very good at talking to them," referring to women. At the time of the interview, he admitted that none of his past relationships had gotten too serious. He said, "I got plenty of years ahead of me for that stuff." Horan being relatively secretive about his love life aligns with the fact that fans first learned about Amelia Woolley after the singer kept posting a pair of mysterious legs on his Instagram stories, per Capitalfm. 
Fortunately, the two get to spend time together when Horan isn't touring since, according to the outlet, they're both based out of London. In July 2020, a source told Daily Mail Online, "Amelia has spent a lot of time getting to know Niall at his London apartment after lockdown restrictions eased," confirming that the pandemic brought the couple even closer together. 
And if the pattern of the past couple years has been telling, two don't appear to be slowing down any time soon.