Why Niall Horan Felt 'Like A Prisoner' While He Was In One Direction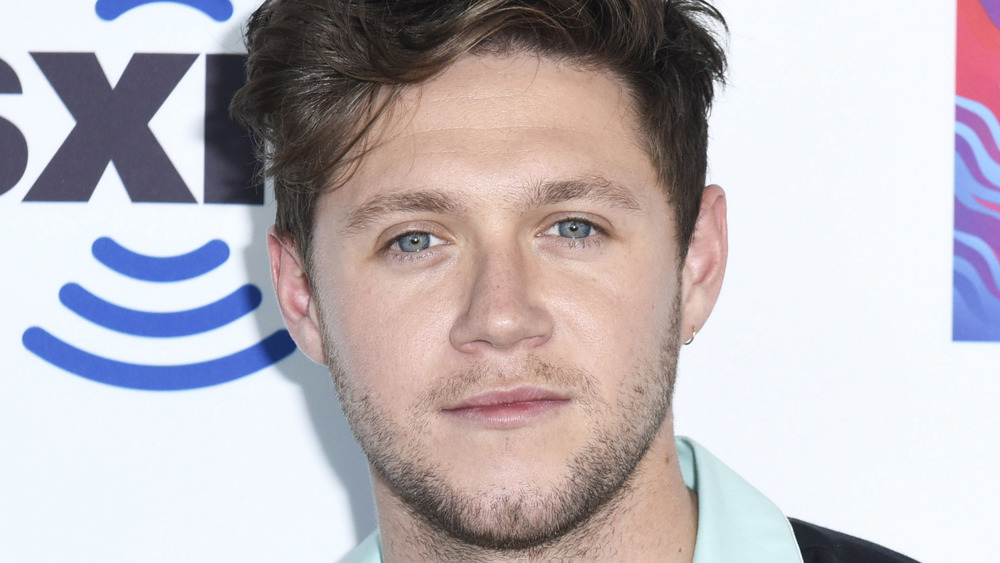 Vivien Killilea/Getty Images
In a March 2021, Niall Horan opened up about the early days of One Direction, revealing that he "struggled" with his newfound fame. Per Metro, Horan was only 16 when he was first put into a group with Harry Styles, Liam Payne, Zayn Malik, and Louis Tomlinson after they all auditioned for the reality show The X Factor in 2010. He told Dermot O'Leary on the podcast People, Just People about the moment when he knew One Direction had blown up.
After the band came in third on The X Factor and began to release their own music, they began to gain fans. "In the U.K. it was nuts," Horan shared. "We'd go and do signings here and there and bits and pieces and that was crazy. That was the first kind of side of it, you know, banging on car windows."
"Around the release of 'What Makes You Beautiful' is when it really kicked off," he added. Horan described how, during a trip around Europe, he witnessed the true "hysteria" that their fans were capable of. "I remember getting to Milan on the first day and I was like, this is a different level now," the singer continued.
Niall Horan struggled with being unable to leave his hotel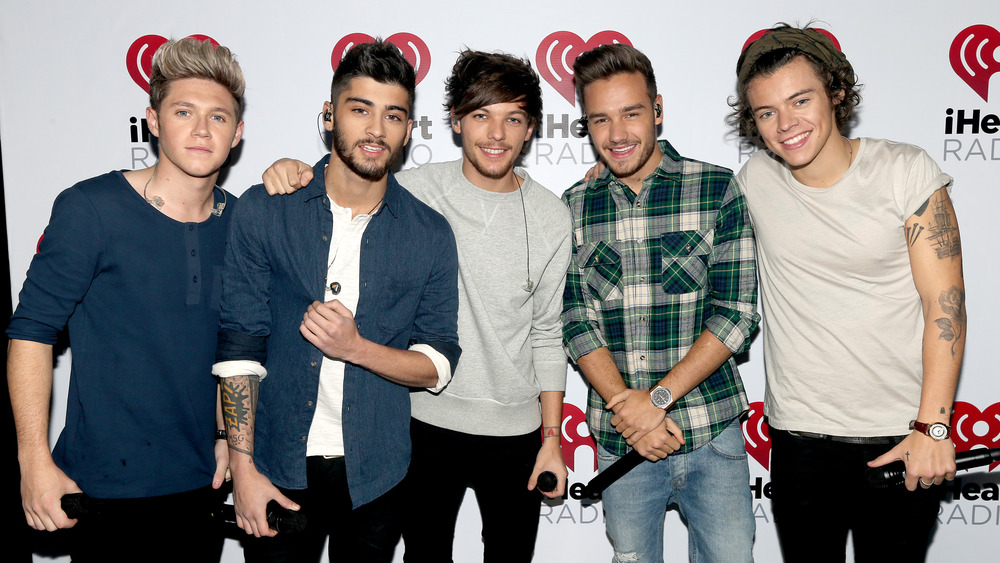 Christopher Polk/Getty Images
On the podcast, Niall Horan also admitted to feeling "like a prisoner" in the early days. "Because we were 17, 18, 19 for the first few years, and I struggled with it," he explained. "I really struggled with the idea, 'Why won't you just let us out? We just want to go for a walk.'"
"But you can't get inside the brain of a fan," he continued. "Now I completely get it, but at the time, 'You're our age, will you just let us out so we can walk down the street! You must understand!,'" the former One Direction member told Dermot O'Leary. Horan spoke about visiting "all these amazing cities but not being able to see them," and recalled when the band couldn't leave their hotel in Lima, Peru. "The police had done a headcount, and there were 10,000 people in the street the whole time," he revealed.
After Zayn Malik left and One Direction went on hiatus, Horan joined his fellow band members in releasing solo music. Per Entertainment Weekly, he hit the U.S. charts in 2017 with his single "Slow Hands." While the days of Directioner mania are over, Horan is definitely still famous in his own right. However, these days, things do seem to have calmed down a bit for the singer, so perhaps he's finally able to get out and get some fresh air.