Rosario Dawson Reveals She Was Sexually Abused As A Child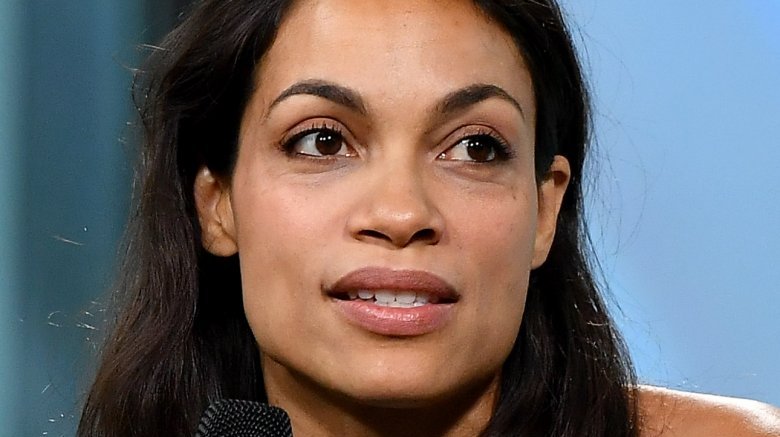 Getty Images
The Marvel star is breaking her silence.
According to Entertainment Tonight, Rosario Dawson opened up about her painful past on Wednesday, Jan. 17, 2018, during an appearance on the Morado Lens podcast. In her candid interview with hosts Cindy Rodriguez and Nathalie Farfan, she revealed that she was sexually abused as a child.
"I was raped and molested as a child, so for me, the world was like that since I was a child," the 38-year-old actress began. "So when I saw it in the workplace, it wasn't foreign to me. It was like, well, that even happens within family. It happens with people that are supposed to take care of you when you're a child."
"Now we're in a place where it's finally like, 'No, we don't have to keep passing this on. This is archaic and terrible and destructive. Let's look at it,'" the Rent star continued, in reference to the #MeToo and Time's Up movements. "It's beautiful. I'm so ready for this moment."
As Nicki Swift previously reported, Dawson recently encouraged fans to support the Time's Up initiative. The movement was launched in response to Hollywood's multiple sexual misconduct scandals, which have rocked the entertainment industry ever since Harvey Weinstein was accused of sexual harassment, sexual assault, and rape in October 2017.
"We wear black to symbolize solidarity," she said in a video message ahead of the 2018 Golden Globes, where several stars wore black as a silent protest against sexual harassment and inequality in the workplace. "That the death knell has struck on abuse of power, and that it's time to celebrate each other, not just the nominees on our film and television screens, but our story tellers who have bravely come forward and courageously shared their personal stories, which have liberated so many of us," Dawson explained, adding, "Me too."
"Thank you for courageously telling your stories and signaling this moment," she added, praising a number of other actors and actresses who have opened up about their own experiences, including Rose McGowan, Salma Hayek, Ashley Judd, Terry Crews, Anthony Rapp, and more. "Time's up."