James Tupper Gives Sad Update On Estate War Between Anne Heche's Sons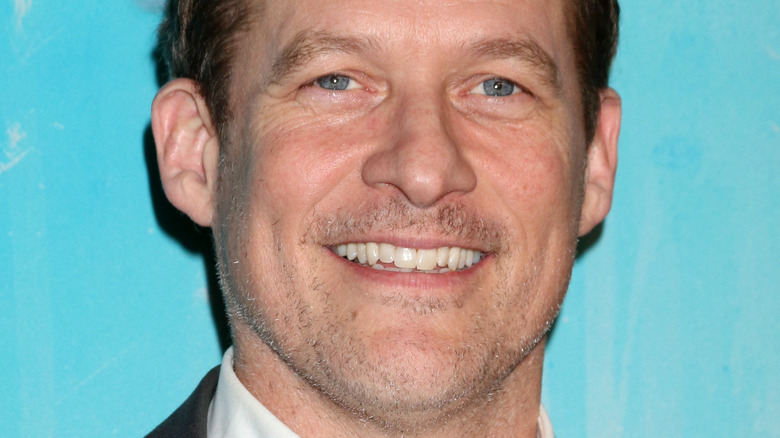 Kathy Hutchins/Shutterstock
Understandably, Anne Heche's sons haven't had the easiest time of things since she died after going into a coma following a dramatic car crash in August. Speaking in the wake of her death, Heche's son Homer Laffoon (who she shared with Coleman "Coley" Laffoon), shared (per Today), "My brother Atlas and I lost our Mom. After six days of almost unbelievable emotional swings, I am left with a deep, wordless sadness. Hopefully, my mom is free from pain and beginning to explore what I like to imagine as her eternal freedom."
But, sadly, the tragedy resulted in tension between Heche's sons. In early September, People confirmed that Heche did not have a will and Homer had filed papers to get control of his mom's estate. In legal documents, he pointed out that he and Atlas Tupper (who was born in 2009) were the rightful airs, but seeing as he was a legal adult, he should be the estate's administrator. His lawyer then clarified that he was not looking to make himself the sole beneficiary, stating, "Homer is also in the process of having a third party appointed 'guardian ad litem' for his younger brother, Atlas, to represent Atlas' interests in the probate proceedings."
But it seemed like that didn't go down too well with Atlas or his dad, Heche's former boyfriend, James Tupper, and now the latter is shedding more light on what's been going on behind the scenes since the actor's death via court documents.
James Tupper doesn't think Homer Laffoon is capable of taking care of Anne Heche's estate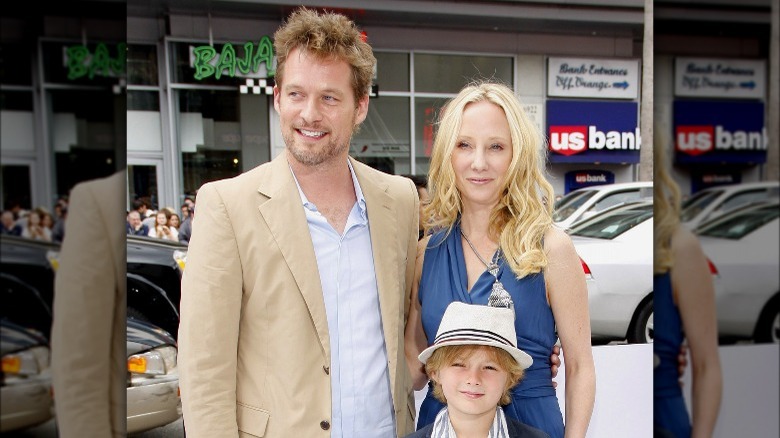 Tinseltown/Shutterstock
James Tupper alleged in September that Anne Heche had supposedly emailed him a copy of her will in 2011 and appointed him head of her estate, per Page Six – and now he's making more claims about what should happen in the wake of the late actor's death. In October, James filed legal documents making it clear he doesn't approve of Homer Laffoon asking to be made administrator of Heche's estate, while making big allegations about his former girlfriend's eldest son. Page Six reported James claimed Homer allegedly hadn't given Atlas Tupper a rundown of the items Heche owned, despite promising he would. "[He] has acted in a hostile manner towards Atlas," James alleged of Homer, also claiming in the documents, "[Homer] has refused to communicate with [Atlas] or his representatives at all." The "Men In Trees" actor also made it pretty clear he had no faith that Homer was capable of taking care of his mom's estate properly.
The latest extended family drama came just days after Page Six confirmed Homer would be Atlas' legal guardian following his mom's death, with James reportedly being denied after he asked the court to appoint him as guardian. Homer hit back, per People, making it clear he felt James becoming Atlas' guardian would be against the teenager's best interests.
Sadly, it seems like the legal drama between these two won't be simmering down anytime soon.