Andy Cohen Apologizes To One Beverly Hills Housewife After Reunion Backlash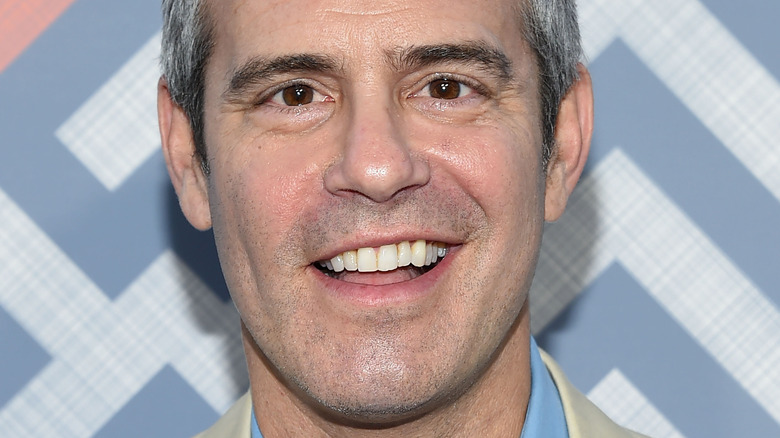 DFree/Shutterstock
You don't have to be a real housewife to get in on the franchise's signature drama. Fans called out the show's host, Andy Cohen, for his behavior during the latest "Real Housewives of Beverly Hills" reunion.
The trouble started when Cohen attempted to address ongoing drama between Erika Jayne and Garcelle Beauvais. In April, Jayne used her Instagram Story (via Us Weekly) to share a video of Beauvais' new book in the trash. "Garcelle, even though you unfollowed me I'm sure you'll see this," Jayne said in the video's caption.
The shady video has long been a topic of discussion with Cohen. On an episode of "Watch What Happens Live," the host asked Jayne, "Scale from one to 10: How much do you regret tossing Garcelle's book into the garbage?" The star was quick to reply, "Negative five." Beyond her scathing response, Jayne dropped another bombshell at the latest RHOBH reunion, and now Cohen is caught in the crosshairs for how he handled the drama.
Fans felt that Andy Cohen sided with RHOBH's mean girls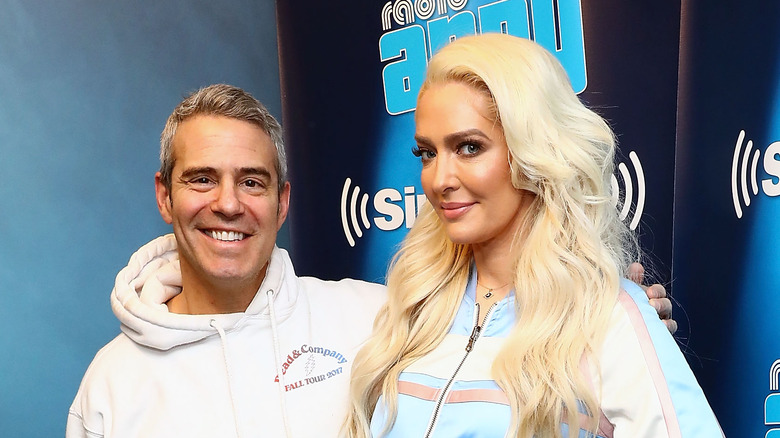 Astrid Stawiarz/Getty Images
During the "Real Housewives of Beverly Hills" Season 12 reunion, Andy Cohen once again stirred the pot when it came to Erika Jayne and Garcelle Beauvais' relationship. "Erika, did you at least skim Garcelle's book for mentions of you before you chucked it in the trash?" he asked. In sharp contrast to her previous statements about the incident, Jayne hesitated and glanced at Lisa Rinna for assistance.
"I'm the one that threw Garcelle's book in the trash," Rinna admitted. She said her actions were prompted by Garcelle violating a "handshake agreement" to not bring Rinna's children into her memoir. Beauvais, meanwhile, felt that she hadn't betrayed Rinna — she was simply retelling a story that had already aired on the show. Further discussion among the ladies revealed that they had a group chat without Beauvais where the video was shared, but Cohen skipped quickly past this clique-y exclusion.
"Do you recycle?" Cohen joked to Rinna, referencing the other strange objects in her trash that surrounded Beauvais' book. Fans quickly noticed this hurtful choice to move on, writing, "Garcelle fighting back tears while they laugh about recycling...?" Another said, "That was so cruel." Beauvais herself even retweeted one post that called out the host's conversational choices. The intense backlash led to Cohen issuing an apology on his radio show, assuring fans that he has spoken to Garcelle. "I should've been more in tune with her feelings," Cohen admitted.