Tom Brady Solidifies His Future With The NFL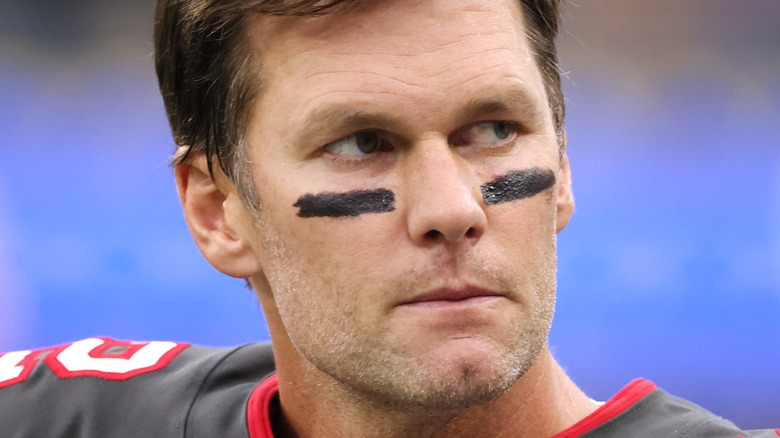 Harry How/Getty Images
Tom Brady may have considered retiring in the past, but now he appears more focused on his career with the Tampa Bay Buccaneers than ever. In fact, even his family life seems to have taken a backseat during this NFL season. Most recently, Brady's wife, Gisele Bündchen, shocked fans when she hired a top divorce lawyer in Florida. It appeared that the couple was headed for a major divorce, especially once a source revealed to Page Six what many had already expected. "Things are very nasty between Tom and Gisele because of the lawyers. They are ready for a fight," the insider claimed. "Tom and Gisele are not battling over the kids, they both want joint custody. But it will take some time to divide their immense wealth and property all over the world."
In September, the outlet reported that the couple was in a huge fight over the fact that Brady would not retire from the NFL. This seemed to be a deal-breaker for Bündchen, but didn't seem to be enough of a factor to stop Brady from continuing his football career. In August, the quarterback took 11 days off of training camp to "deal with personal things," but returned to practice right afterward, per CNN. And now, it's clear that Brady's main priority still seems to be on the sport he fell in love with decades ago.
Tom Brady doesn't want to quit football anytime soon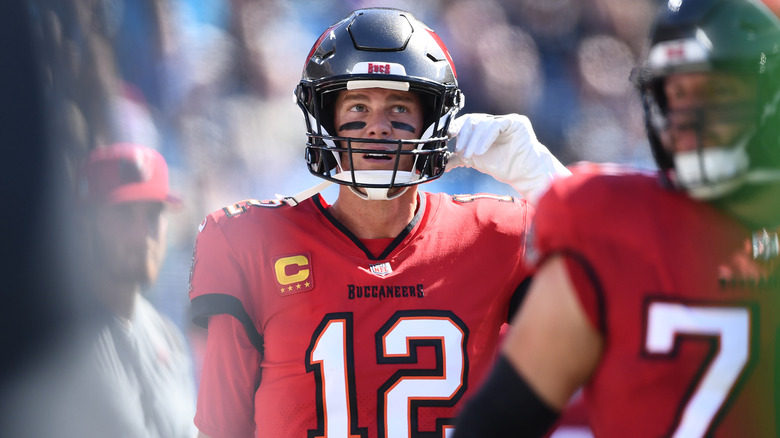 Eakin Howard/Getty Images
Nothing will stop Tom Brady from continuing his NFL career, not even his marriage ending. Although there have been rumors circulating that the Tampa Bay Buccaneers quarterback might be retiring mid-season, there doesn't appear to be any truth behind them. During a recent episode of his Sirius XM show, "Let's Go! with Tom Brady, Larry Fitzgerald and Jim Gray," he said, "I've never quit on anything in my life. I made a commitment to this team and I love this team and I love this organization" (via People). He also revealed that "there's no immediate retirement" in his near future.
This comment comes after a reporter asked Brady if he would be retiring mid-season during a press conference earlier this month. The NFL star quickly shot down rumors he was quitting and said, "I love the sport, and I love the teammates. And I want to go do a great job for this team like I always have. No retirement in my future" (via TMZ). Despite the trouble it's reportedly caused in his personal life, Brady appears committed to his football career and plans on playing for the foreseeable future.