Inside One Of Tom Brady's Most Heartbreaking Personal Losses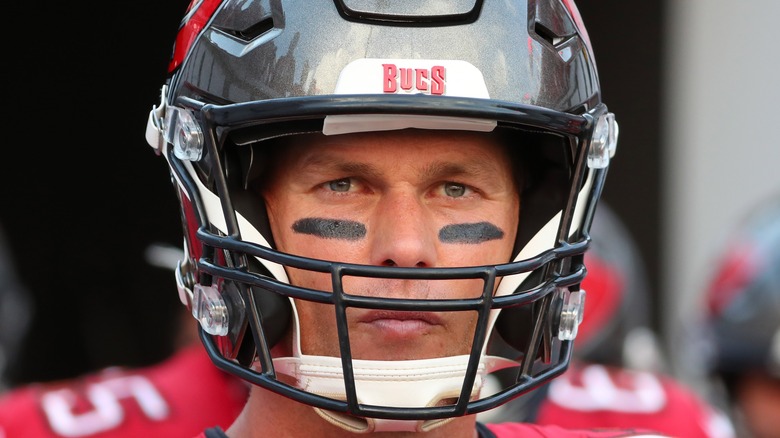 Steve Jacobson/Shutterstock
Lately, Tom Brady has been making headlines due to his fracturing relationship with his wife, Gisele Bündchen. The professional football player solidified his future with the NFL by making the controversial decision to un-retire in the spring of 2022. According to CBS Sports, he had previously decided to step back so that he could better support his commitments "off the field," including spending more time with his wife and children. His reversal of this stance brought significant online backlash and reported strife in his marriage.
Still, after over two decades in the NFL, Brady is no stranger to personal losses. Although the status of his marriage remains unclear, fans have already seen the quarterback mourn a personal relationship in the public eye. His reaction to the death of one of his coaches in 2012 lent insight into Brady's emotions and clued fans into just how meaningful football has been in his life. Now, as the 45-year-old continues to navigate career changes and relationship woes, the family of his beloved coach continues to play a significant role in supporting him.
Tom Brady suffered a significant loss in 2012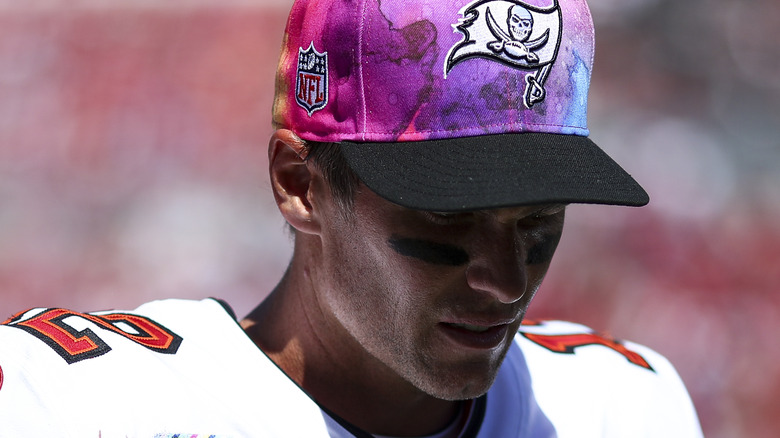 Kevin Sabitus/Getty Images
In February 2012, the football world received the sad news that famous quarterback coach Tom Martinez had died from complications related to diabetes. Mercury News made the announcement, with the outlet noting his incredibly accomplished career. Martinez coached three different sports at the college level, a leadership feat that is practically unheard of.
Among his many students is accomplished quarterback, Tom Brady. Just weeks before Martinez's death, Brady opened up about his relationship with the coach on Boston's WEEI (via Bleacher Report). "I'm forever indebted to him," Brady said. "He's got a great family and I enjoy being with him and working with him."
Following Martinez's death, Brady made a heartfelt post on his Facebook page (via the Patriots). "Coach Martinez's invaluable assistance and support will never be forgotten," he wrote. "The time we spent together remain some of my fondest memories." Despite the devastating loss, however, Brady's relationship with Martinez's family and his implementation of the wise coach's advice continues on.
Brady remains close to the Martinez family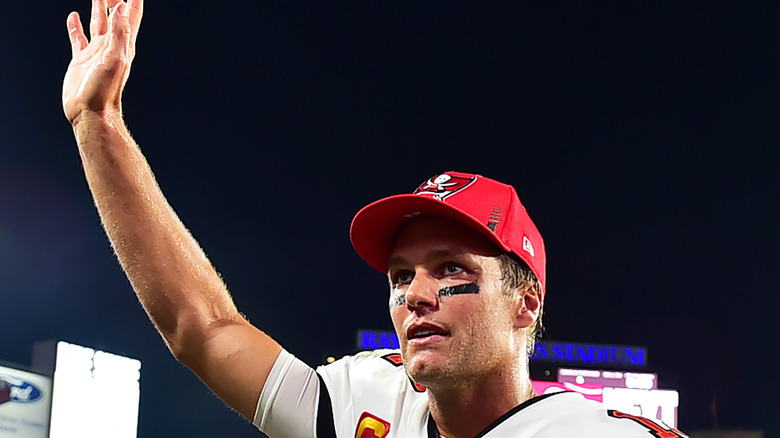 Julio Aguilar/Getty Images
When Tom Brady announced his retirement, Olivia Martinez was among the many fans who were sad to see him go. Tom Martinez's widow recalled fond memories of Brady over the years, telling Boston.com, "He will always be that fresh-faced, enthusiastic, intelligent, caring young man we first met all those years ago." She expressed regret that the duo was not able to continue their professional relationship.
Still, Brady carries on the wisdom Martinez bestowed on him. "I still have his notes," Brady told the Mercury News. "His voice. He was a great teacher. A great instructor. And he always got the best out of everybody." And, even though Tom can no longer speak to Brady directly, the quarterback can still turn to Olivia. 
According to the Boston Sports Journal, Brady called Olivia in the days leading up to the 2018 Super Bowl. "I try not to take up too much of his time," she joked while talking about their ongoing communication. "Tommy told me he always thinks about [Tom Martinez] when he walks on the field. I know his spirit is in him every time he throws a football."