Neil Patrick Harris' Confession About Nick Jonas Is Coming Back To Haunt Him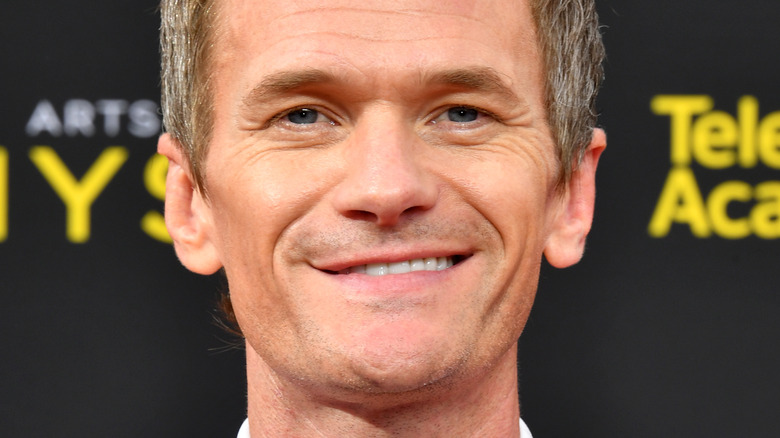 Amy Sussman/Getty Images
It's no secret that award-winning actor Neil Patrick Harris has carved out a lucrative career for himself by snagging roles in various big-time projects including "Doogie Howser, M.D.," "How I Met Your Mother," and "Gone Girl." But make no mistake, his path to success has not been without a few missteps and controversies along the way. Case in point: the time he served a meat platter meant to resemble the late Amy Winehouse's decomposed body at his Halloween party... three months after the singer's tragic death. In 2022, the controversy reared its ugly head yet again and prompted Harris to issue a public apology for the egregious transgression. "A photo recently resurfaced from a Halloween-themed party my husband and I hosted 11 years ago," Harris said in a statement to Entertainment Weekly. "It was regrettable then, and it remains regrettable now. Amy Winehouse was a once-in-a-generation talent, and I'm sorry for any hurt this image caused."
Alas, Harris has once again landed himself in boiling hot water after a questionable on-air confession is making its rounds on the internet — namely the short-form video hosting service known as TikTok. But what exactly did the thespian fess up to? And why is it just now coming back to haunt him? The answer just might surprise you.
Neil Patrick Harris admitted to having a crush on Nick Jonas 'before it was kind of allowed'
Jamie Mccarthy & Frazer Harrison/Getty
Open mouth, insert foot.
Neil Patrick Harris made an appearance on "The Wendy Williams Show" wayyy back in 2015 and mentioned it all — including his crush on former boy-bander turned solo artist Nick Jonas.... before he was of legal age, that is. The story goes that when asked by host Wendy Williams who his celebrity crush was during the "Hot Seat" segment of the show, Harris hesitated for a brief moment before answering with a definitive "Nick Jonas." Harris added, "And he was really good-looking before it was kind of allowed to think he was good-looking. Which was a bit of a problem, you kind of had to wait til he turned to be, you know... 19, 20. You're like, 'What is happening?'" YIKES.
According to the New York Post, once the clip started making its rounds on TikTok, many were not thrilled with the remark. "neil is always doing something problematic," one user wrote. Meanwhile, another user penned, "This is completely inappropriate." Still, others remained firmly in Harris' corner. "He said till 19/20 so he meant 18," one user argued. TBD whether or not Harris opts to issue a public apology for this particular scandal...