Tristan Thompson Reportedly Wants To Step Up For Khloé Kardashian In A Big Way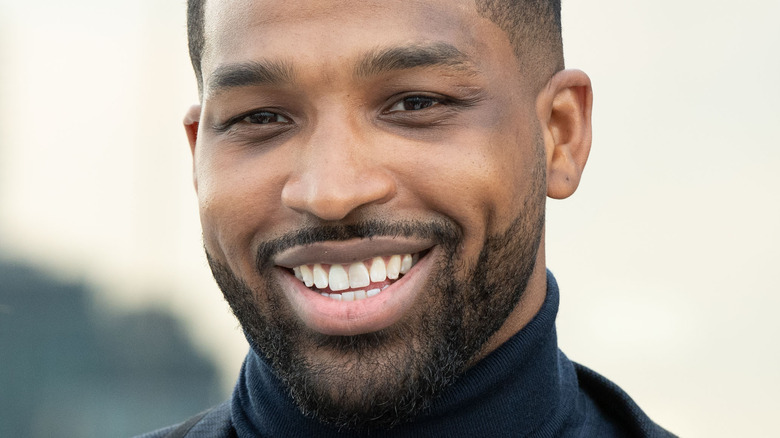 George Pimentel/Getty Images
Khloé Kardashian may never want to get back together with Tristan Thompson following his multiple cheating scandals, but the basketball star still wants to make it up to her, at least when it comes to co-parenting their second child.
In July, a representative for Kardashian revealed that the former couple was expecting another baby via surrogate. "We can confirm True will have a sibling who was conceived in November," they said in a statement, per People. "Khloé is incredibly grateful to the extraordinary surrogate for such a beautiful blessing ... We'd like to ask for kindness and privacy so that Khloé can focus on her family." While the statement delivered good news, it was glaring that Thompson was not mentioned at all, leaving fans wondering if Kardashian had asked him to stay out of the child's life.
But another source confirmed with the outlet that the Good American co-founder wants her ex to be "as involved as possible" in raising their newborn, just as how he currently is with their daughter. "Just like they do with True, Khloé will co-parent the baby with Tristan," the source dished. "Tristan is the dad and Khloé wants him involved as much as possible. He is great with True." Kardashian also reportedly "doesn't see herself as a single mom," so while her relationship with the Chicago Bulls player is tumultuous, it's clear that she still wants him to be a father to their kids.
And apparently, Thompson has no problem stepping up to the task.
Tristan Thompson wants to be 'present' for both of his kids with Khloé Kardashian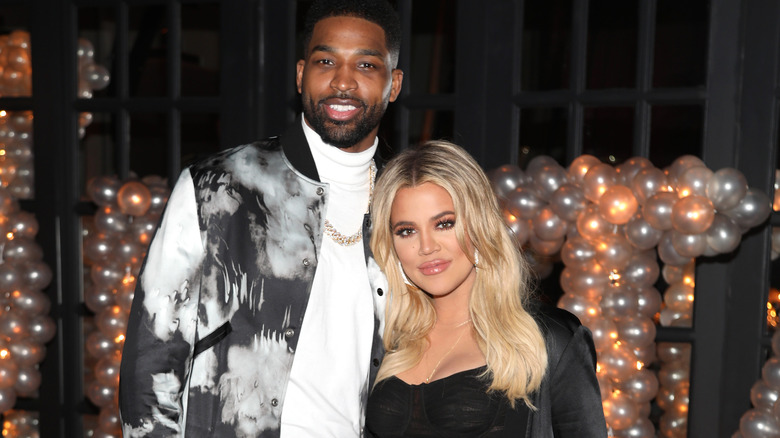 Jerritt Clark/Getty Images
Tristan Thompson may not have been the perfect partner for Khloé Kardashian, but he is reportedly trying his best to become the perfect dad. According to an insider close to the family, the pro athlete is making a valiant effort to be a more proactive parent to the two children he shares with Kardashian. "He wants to be present and spend time with the kids and of course Khloé is allowing him to be present in both of the kids' life," they shared with Us Weekly, adding that there is no doubt about his continuous involvement in the lives of both kids. "He wants to be part of the baby's life and she wants him to be," the source divulged. "When he's there, he's a good loving dad. He's not there all the time though as Khloé primarily has custody."
Shortly after the birth of their second child, it was revealed that Kardashian would have primary custody, something Thompson reportedly agreed to. "Khloé and Tristan have agreed that Khloe will have sole legal and physical custody of their baby full time. However, Tristan is so excited to have welcomed a son because he really wanted another boy," a source told Hollywood Life. And while there's so much drama in their relationship, Kardashian and Tristan have apparently learned how to set differences aside for their children. "They are currently not on speaking terms," an insider told E! News, except when they are "coordinating for the kids."