Anne Hathaway Finally Answers Burning Question About One Of Her Most Famous Films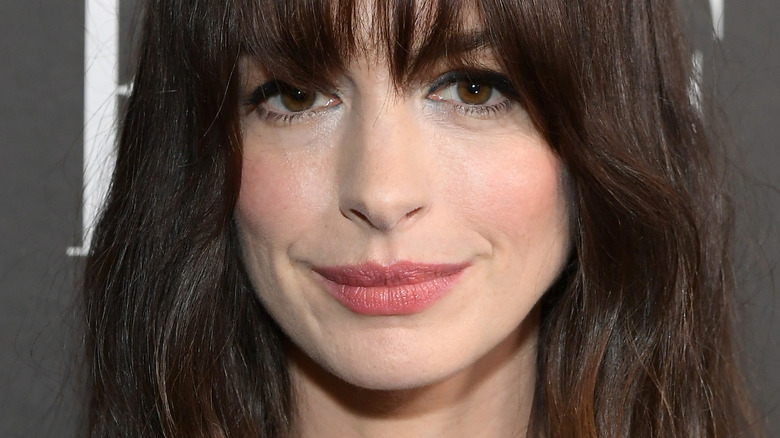 Charley Gallay/Getty Images
Anne Hathaway has portrayed many iconic characters throughout her career. There's Fantine from 2012's "Les Misérables," and Selina Kyle in "The Dark Knight Rises," and we can't forget her breakout role in "The Princess Diaries" as Mia Thermopolis, Princess of Genovia. But arguably, there's one above all: Andy Sachs from "The Devil Wears Prada." Later professionally known as Andrea, Andy is a Northwestern graduate who wants to be a serious journalist and will take any job that will get her there, even if it's at a fashion publication that she doesn't respect. The film shows how Andy goes from being someone who doesn't take fashion seriously to morphing into the perfect assistant for her cutthroat boss, Miranda Priestly, alienating her boyfriend Nate along the way.
"The Devil Wears Prada" has become one of Hathaway's essential films, but she almost didn't get the part. In a 2021 episode of "RuPaul's Drag Race," she spilled that she was actually "the ninth choice" for the role of Andy, which was originally meant for a post-"Mean Girls" Rachel McAdams. Hathaway then reflected on the casting outcome: "But I got it! Hang in there, never give up" (via People).
Since the 2006 release of "The Devil Wears Prada" and its subsequent cult following, many fans have rallied behind an unflattering interpretation of one of its characters. After several years, Hathaway is adding her two cents.
Anne Hathaway disagrees with a fan-fave opinion on The Devil Wears Prada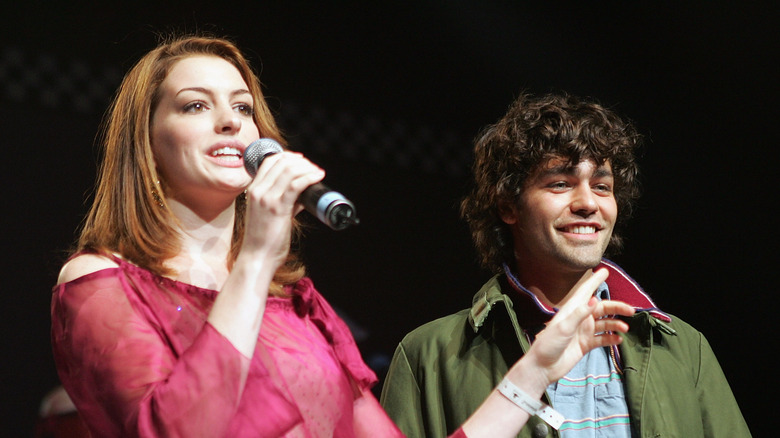 Scott Gries/Getty Images
In an appearance on "Watch What Happens Live! with Andy Cohen," Anne Hathaway has finally weighed in on an important matter: whether Nate from "The Devil Wears Prada" is a villain. In the film, Nate is a cynical yet aspiring chef who doesn't take Andy Sach's fashion job seriously. But when Andy starts to veer too close to that world and devote more time to her job than she usually can to him, he becomes upset. In the years since the film's release, fans have seen Nate as a whining baby who couldn't take the heat and support his girlfriend in her successful new job.
Hathaway responded to a fan's question about the hotly-contested subject, saying, "No, I'm sorry, I don't. I think that they were both very young and figuring things out. And he did behave like a brat, but I also behaved like a brat in my 20s and I hopefully grew out of it, and I think that's what we all do." Concluding her thoughts on Nate, she said, "I wouldn't want to be defined by my worst moment in my 20s certainly, so I don't hold Nate as a villain actually." 
Despite agreeing with the popular anti-Nate sentiments moments prior, host Andy Cohen praised Hathaway for "showing Nate some grace." It was a diplomatic answer: one that Princess Amelia Mignonette Thermopolis Renaldi would be proud of.