Anne Hathaway Reveals Some Big News About Her Casting In A Famous Movie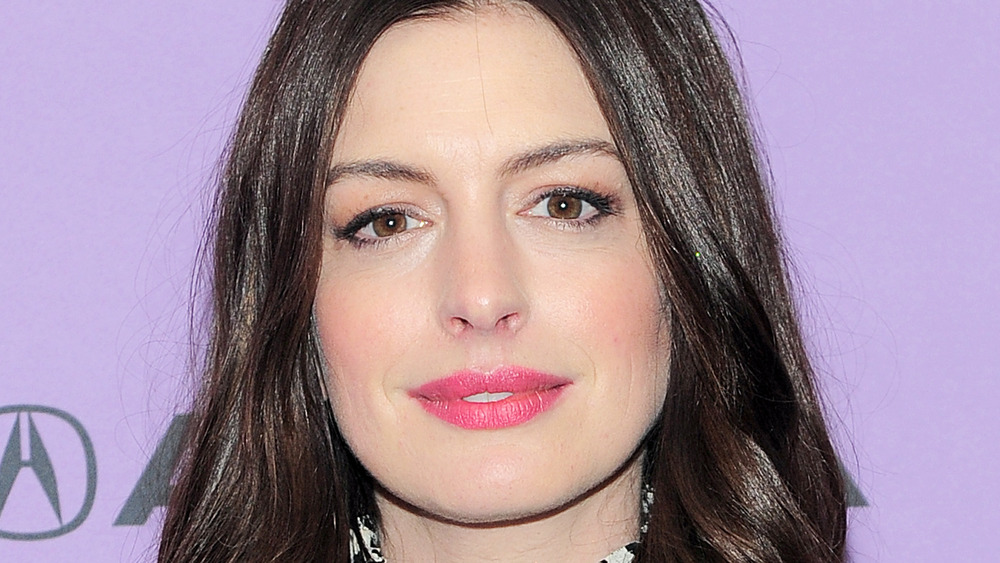 Owen Hoffmann/Getty Images
Anne Hathaway might have an Academy Award, a Golden Globe, and a few Critics Choice Awards, but the actor was not always the most sought after Hollywood celeb.
Hathaway's first big Hollywood role came via the TV series Get Real in 1999, but she did not truly achieve stardom until 2001 with the debut of her iconic role as Mia Thermapolis in The Princess Diaries (which she reprised for the sequel in 2004). In the years to come, Hathaway would famously star in some countless hit movies like Les Miserables, Alice in Wonderland, and Bride Wars opposite Kate Hudson. Yet, the actor's journey to the A-list was not always what it seemed. 
In an episode of RuPaul's Drag Race, Hathaway was asked if she ever had to "fight tooth and nail for" a role (via People). IMDB reports the actor was the "front-runner" for what eventually became Emmy Rossum's role in The Phantom of the Opera, circa 2004, but it was one of Hathaway's most famous movies that really called for a fight.
This mean girl was asked to be in the Devil Wears Prada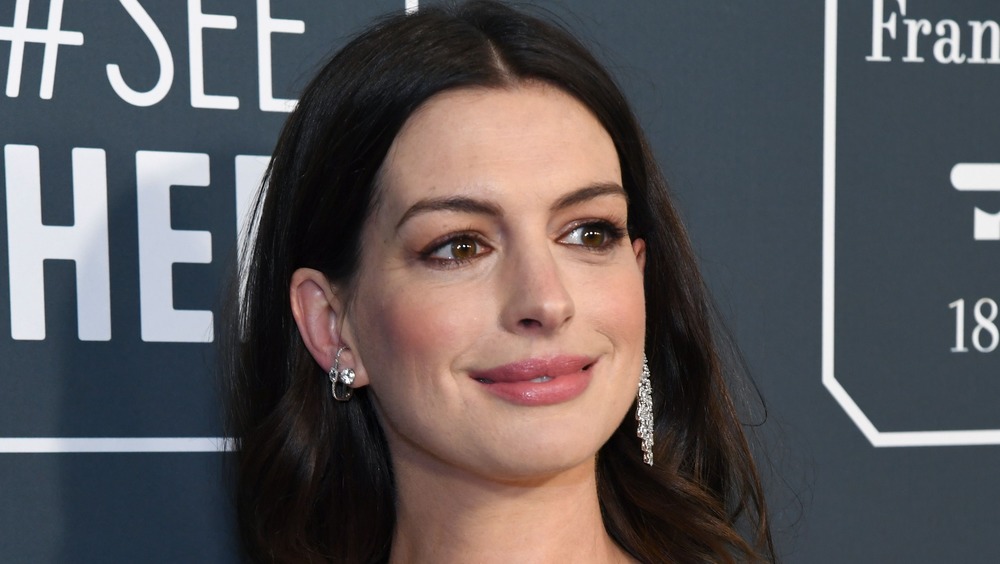 Kevin Mazur/Getty Images
In her appearance on RuPaul's Drag Race, Anne Hathaway spilled the beans on her iconic role as Andy Sachs in 2006's The Devil Wears Prada. "I will give you some tea: I was the ninth choice for Devil Wears Prada," admitted the actor. "But I got it! Hang in there, never give up."
According to People, Mean Girls' Rachel McAdams was the top choice to star opposite Meryl Streep, but she ultimately turned it down. "I'm not going to make movies just to make movies," The Notebook actor told Elle about turning down the role in 2007. "I have to be passionate about it. And at the same time, I can get very distracted when I'm working, and I like to get back to my life a lot."
While McAdams was turning down the role as Andy Sachs, Hathaway was being "patient" and even wrote the words "hire me" in the garden of one of the movie execs to catch their attention (via Variety).And, quite honestly, we cannot picture anyone else in those Chanel boots, that's for sure!