Catt Sadler To Join The View As Guest Host Following E! News Drama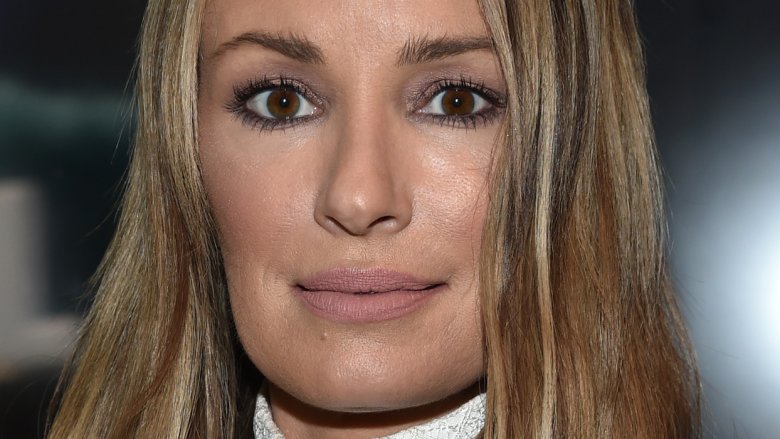 Getty Images
The former E! News correspondent is heading back to TV.
People reports that Catt Sadler will be joining The View as a guest host on Feb. 14, 2018. Unfortunately, the gig is for a one-time appearance, but sources tell the magazine that ABC is thrilled to have her on the show.
"I'm genuinely so excited to get back on TV for the first time on The View!" Sadler revealed in a People exclusive. "And to get to co-host alongside such incredible women — what a treat that will be."
Currently, Whoopi Goldberg, Joy Behar, Sara Haines, Sunny Hostin, and Meghan McCain host the talk show together, with McCain having recently joined the panel in early October 2017.
As Nicki Swift previously reported, Sadler left E! after learning that her colleague Jason Kennedy had been making double her salary for years. "Up until this point, I mean it really has been a dream job. Literally a dream job. I'm from Indiana, born and raised, and I had my sights set on E! and I've seen the world. I've had the best experiences," Sadler said in late December 2017. "But then, this year happened."
Sadler noted that the pay gap made her feel "small and underappreciated and undervalued" by the network.
A number of celebrities, including Jessica Chastain and Olivia Munn, offered their support to Sadler after her exit made headlines. "It's so disappointing to find out that @enews- a network that depends on female viewers- felt your value was worth only half of your male counterpart," Munn wrote, praising Sadler for going public about the pay discrepancy.
In response, E! released a statement, saying, "E! compensates employees fairly and appropriately based on their roles, regardless of gender. We appreciate Catt Sadler's many contributions at E! News and wish her all the best following her decision to leave the network."