Insider Says Scott Disick No Longer Sees The Point In His Friendship With Kanye West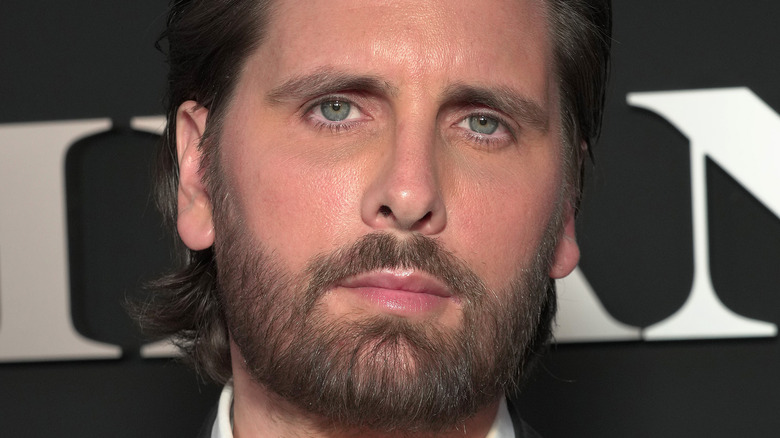 Kevin Mazur/Getty Images
Major corporations — from Balenciaga to Adidas — have already cut ties with Kanye "Ye" West as a result of his anti-Semitic comments and now his family and friends are doing the same. Scott Disick and the rapper were first spotted working together in 2013 after Ye casted the television personality to be a part of the promo video for his album "Yeezus." Although the two were in the same social circle for years, they officially became family after Kim Kardashian and Ye tied the knot in 2014.
However, the course of their relationship appeared to change over the years. Back in 2015 when the Talentless CEO was going through a tumultuous breakup with Kourtney Kardashian, Ye spoke up in support of his sister-in-law and condemned Disick for his actions. "Kanye is furious, maybe the most furious of everyone," a source told People. "He's saying that a real man doesn't abandon his family like Scott is doing." However, in a series of unfortunate events, Ye found himself in similar position several years later. 
In September, the "Donda" singer started posting a series of Instagram posts where he spoke out against his messy custody battle and somehow included Tristan Thompson, Disick, and Travis Scott to the mix. He shared a photo with the names of all three men and addressed them in a vulgar manner. "Calling my fellow c** [donors]. We in this [together]," he wrote, via Newsweek. Although Disick never publicly responded, Ye's racist remarks may have destroyed their relationship for good.
Scott Disick doesn't care to have a relationship with Ye anymore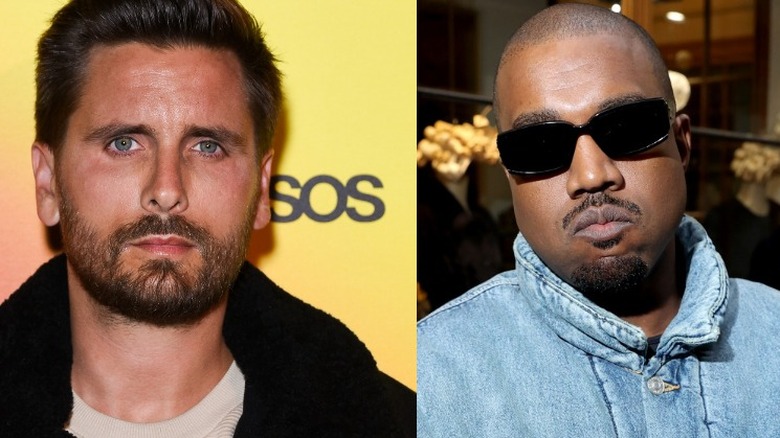 Presley Ann & Victor Boyko/Getty
Scott Disick wants nothing to do with Kanye "Ye" West. According to a Hollywood Life insider, the business entrepreneur is not happy about the rapper's anti-Semitic remarks and is "disappointed" in his actions. "It's really offensive to Scott that Kanye is saying these things," the source told the outlet. "Scott hasn't reached out because he really doesn't see a point." The insider also noted that Disick doesn't see a reason to spend time with Ye anymore considering Kim Kardashian and the fashion designer are almost divorced. 
"Other than the fact that their kids are cousins, they don't have a personal connection which would require them to be in the same room with each other," the source added. "Scott is trying to just ignore the noise." In addition to Disick severing ties with the "Come to Life" singer, athletes Jaylen Brown and Aaron Donald have also ended their relationship with the rapper and announced they were leaving Donda Sports — a sports marketing agency founded by Ye, per ESPN.
If Ye's remarks continue, there may be more family and friends who will have to make a hard decision about cutting ties with the artist.