DMX Back In Police Custody After Probation Violations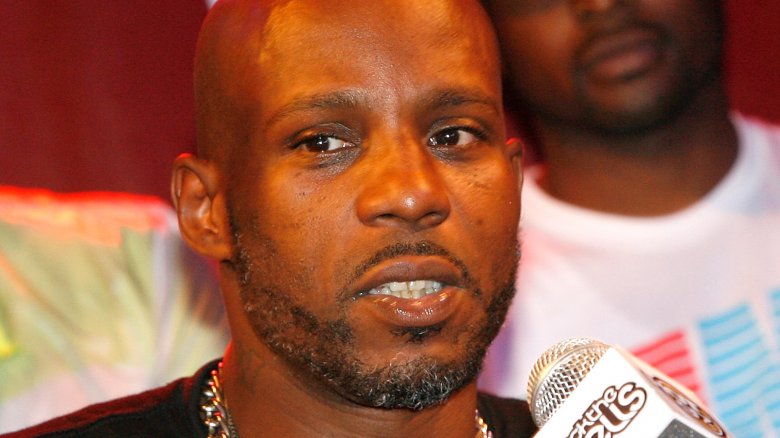 Getty Images
The rapper will be spending some time behind bars.
TMZ reports that DMX, whose real name is Earl Simmons, was arrested on Tuesday, Jan. 30, 2018, at court in Manhattan. He was reportedly taken into police custody for violating his parole, as evidenced by failed drug tests. According to the gossip rag, the judge ruled that DMX, who tested positive for opiates, cocaine, and oxycodone, was a flight risk.
Prosecutors reportedly showed a TMZ video published on Jan. 23, to the court, in which DMX ranted about God at a Chili's bar. Witnesses told the celeb news site that the rapper had been drinking and had bought people shots, despite the fact that alcohol was listed as off limits in the terms of his parole. DMX was also supposed to be traveling with a sober coach, though there didn't appear to be a counselor with him.
DMX's lawyer, Murray Richman, was reportedly "saddened and disappointed" in his client's behavior. He told TMZ, "We'll have to deal with it accordingly." Page Six reports that Richman told the court that DMX had been "doing well" until his 1-year-old son was hospitalized earlier in the month after falling sick with a 104-degree fever.
As Nicki Swift previously reported, DMX was offered the option to enter "an inpatient treatment program for substance abuse" back in August 2017, after he'd failed drug tests while on probation for tax evasion. He had also been ordered to stay in New York, though he was allowed to travel for work as long as he received prior permission from the court — a condition he violated in the summer (via E! News).