Elon Musk Lays Out His Vision For Twitter As New Official Owner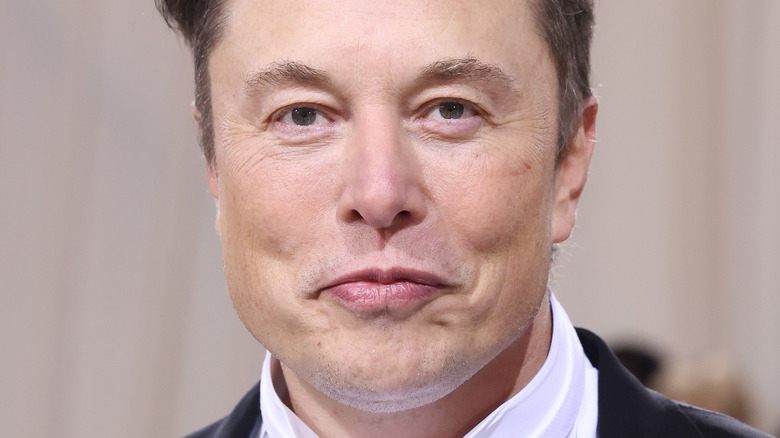 Taylor Hill/Getty Images
Elon Musk's bid to gain control of Twitter began earlier in 2022 when he started purchasing shares of the social media company almost daily. Per the Associated Press, the tech billionaire managed to acquire 5% of the company's shares by mid-March, setting the stage for him to play a much larger card — a possible acquisition of the platform.
Over the next few months, the Tesla CEO seemed to have mixed thoughts about Twitter. In March, he tweeted his thoughts on whether Twitter — a "de facto public town square" — was taking a serious enough stand for democracy. His interest in the company was well communicated with the board members, including Twitter co-founder Jack Dorsey. Amid further discussions on whether Musk would join the board, it was finally announced in April 2022 per Reuters that the world's richest man was interested in buying the company for $44 billion.
Per TMZ, the highly anticipated acquisition was a subject of much debate. It was even brought to court, as Musk said he'd abandon the offer after Twitter failed to provide him with information on the number of fake accounts on the platform. However, it all seems to have worked out for Musk in the end. Amid the legal tussle with the company, Musk offered to stick to his proposal of buying the company, with Twitter saying it would close the deal after he sent his offer.
Elon Musk is now Chief Twit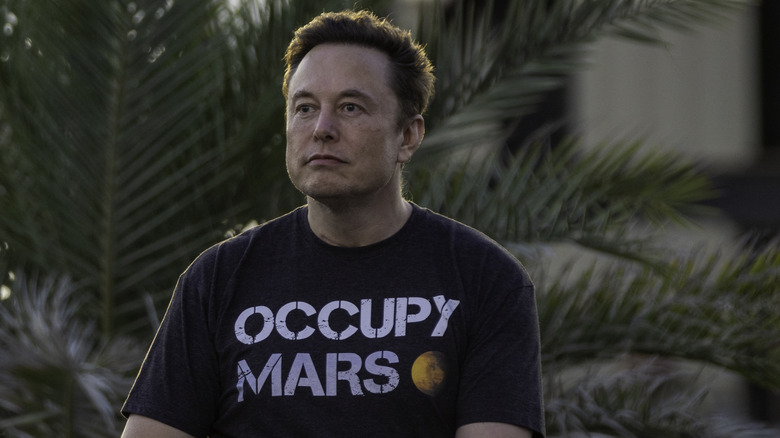 Michael Gonzalez/Getty Images
On the eve of his acquisition of Twitter, Elon Musk took to the site to announce what the deal meant to him. Posting a letter addressed to advertisers, the SpaceX chief stated that his interest in buying Twitter had to do with "the future of civilization." He reiterated that he saw the social media platform as "a common digital town square, where a wide range of beliefs can be debated in a healthy manner, without resorting to violence."
Musk also expressed alarm at the perceived rise of political extremism, saying, "There is currently great danger that social media will splinter into far right wing and far left wing echo chambers that generate more hate and divide our society." He argued that traditional media outlets are stoking division "in the relentless pursuit of clicks," stifling debate and discussion, which he believes Twitter could be good for. Admitting that his efforts could go in vain, Musk clarified that the platform could not become a "free-for-all hellscape" with no rules. He expanded, saying, "In addition to adhering to the laws of the land, our platform must be warm and welcoming to all, where you can choose your desired experience according to your preferences." 
Since the big news, Musk has updated his Twitter bio to say "Chief Twit," referencing his new role at the company. He also posted a video entering Twitter headquarters holding a sink, with the caption, "Entering Twitter HQ – let that sink in!"