Howie Mandel Comes To Meghan Markle's Defense Over Deal Or No Deal Diss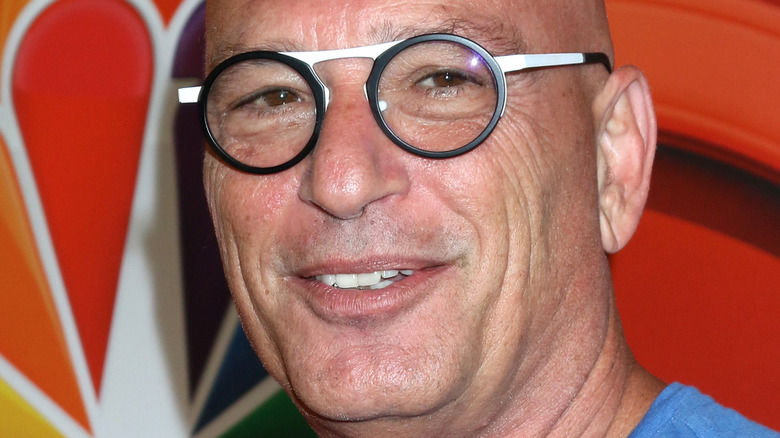 Kathy Hutchins/Shutterstock
Howie Mandel is speaking out after Meghan Markle didn't exactly have the nicest things to say about her days as a model on "Deal or No Deal." As you may remember, prior to marrying Prince Harry and becoming one half of the power couple known as the Duke and Duchess of Sussex, Meghan appeared on the gameshow as a briefcase girl, opening up the cases as contestants guessed how much money was in each.
Speaking to Paris Hilton on the October 18 episode of her podcast, "Archetypes," Meghan recalled, "I was on set at 'Deal or No Deal' and thinking back to my time working as an intern at the U.S. Embassy in Argentina in Buenos Aires and being in the motorcade with the security of treasury at the time and being valued specifically for my brain. Here, I was being valued for something quite the opposite." She didn't exactly remember her time on the show fondly, adding she felt she and her fellow models were solely there because of their looks. "There was a very cookie-cutter idea of precisely what we should look like. It was solely about beauty and not necessarily about brains," she added, recalling supposedly being told to suck in her tummy, while also having to get spray tans, false eyelashes, and have her bra padded.
Meghan's comments got some mixed responses, with the likes of Whoopi Goldberg taking issue with her claims on "The View." But now Mandel, the host himself, has something to say.
Howie Mandel defended Meghan Markle
Howie Mandel spoke about Meghan Markle, Duchess of Sussex's comments, defending the former royal against some of the backlash she received about her time on "Deal or No Deal." "I've never really heard anybody complain and I don't think Meghan is complaining. I think Meghan just said she wanted to do more. It wasn't fulfilling for her," he told Us Weekly. "I don't know why there is a big hoopla, except I have to say that me standing there with 26 women staring at me made me feel like a bimbo," he jokingly added, but did point out that the women opening the briefcases would have microphones and often shared their thoughts on the game with the contestants.
The "America's Got Talent" judge's comments came after several people associated with the show revealed what it was really like to work there to New York Post, with a couple of models poking holes in Meghan's podcast claims. One of Meghan's fellow briefcase girls, Patricia Kara, hit back, "Some of what Meghan said was not truthful... We never had a padding station. I don't know why she said that," while fellow briefcase girl Sonia Vera added, "I don't know of anyone else who felt that way. That show gave us opportunities and a way of earning a good living. If [Meghan] didn't want people looking at her, she should have chosen a different career. Nobody got miked on the show so they could talk about world issues."