Summer House Star Lindsay Hubbard Claps Back After Amanda Batula's Fan Treatment Accusation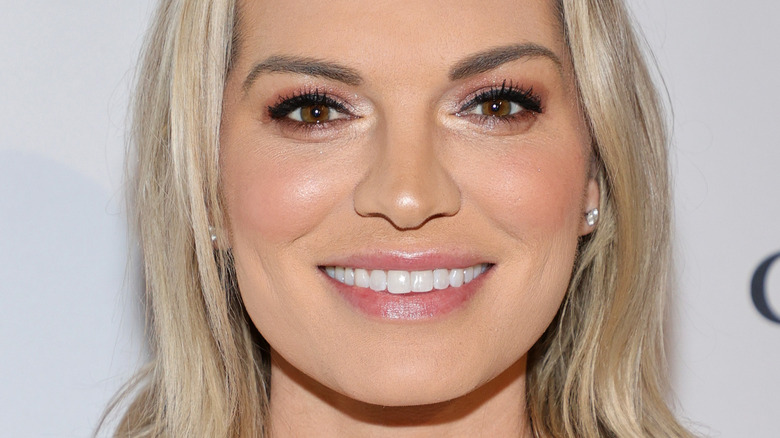 Jamie Mccarthy/Getty Images
"Summer House" star Amanda Batula made an interesting accusation during a recent appearance on "Watch What Happens Live" with Andy Cohen that may have just sparked a war. During the segment, Batula claimed that her co-star, Lindsay Hubbard, was the "rudest" to fans out of the "Winter House" cast. "Yes, she can be [rude]," she explained. "From my experience. ... She was wonderful at BravoCon, it's been more when [she's] caught off-guard" (via Us Weekly).
Fans immediately came to Hubbard's defense on social media after the segment aired. One tweeted, "Don't they get tired of constantly piling on Lindsay? If she was wonderful to fans at BravoCon, that's all she needs to be."
However, some seemed to be in agreement with Batula. One fan wrote, "Funny thing is that I watched several videos on TikTok from people who claimed that Lindsay and Carl were the least friendly at BravoCon." And another fan who reportedly attended BravoCon herself tweeted, "I saw Lindsay at BravoCon twice and she wasn't friendly. She was standoffish." Fans seemed to be torn online about Batula's claims, but now, Hubbard is standing up for herself and responding to the accusations.
Lindsay Hubbard denies Amanda Batula's claims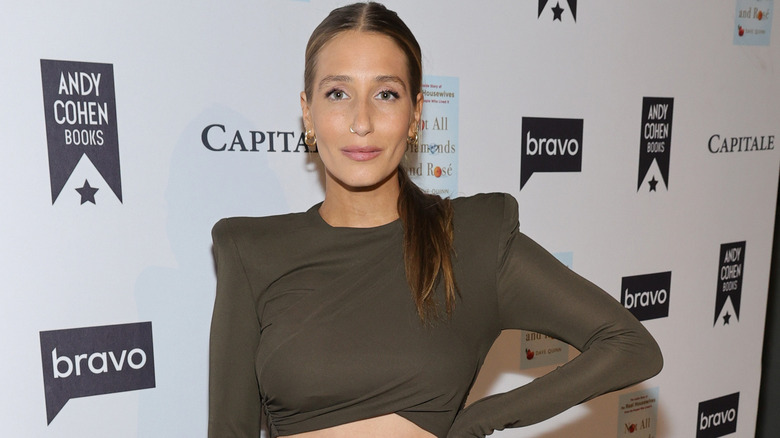 Jamie Mccarthy/Getty Images
Lindsay Hubbard is completely denying Amanda Batula's remarks that she isn't nice to fans. She took to her Instagram stories to share how many times she has attended events hosted by her co-stars, specifically for Batula's husband's cocktail brand Loverboy, just to meet fans. Per Page Six, Hubbard explained, "I don't work for Loverboy, yet showed up to support my friends over 30 times in 2021 out of love for Carl [Radke] and out of support for my friends...why would I do that if I didn't like fans? Or if I was rude?"
She ended her long rant on Instagram with a photo of her and Batula looking happy and holding hands. Her caption read, "I'm so f–king tired of people dragging my name through the mud when I'm nothing but nice to them, show them kindness, respect, and support. Clean up your side of the street because mine is doing just fine."
It appears that this isn't the first time Hubbard has been called rude recently. In September, former "Summer House" star Hannah Berner called Hubbard the "meanest person" she's ever met (via Heavy). However, Hubbard and Berner haven't gotten along in years. Now, it's only a matter of time before more fans come forward and share their real experiences with Hubbard to either put the rumors to rest or solidify them.