Who Is Eddie Redmayne's Wife, Hannah Bagshawe?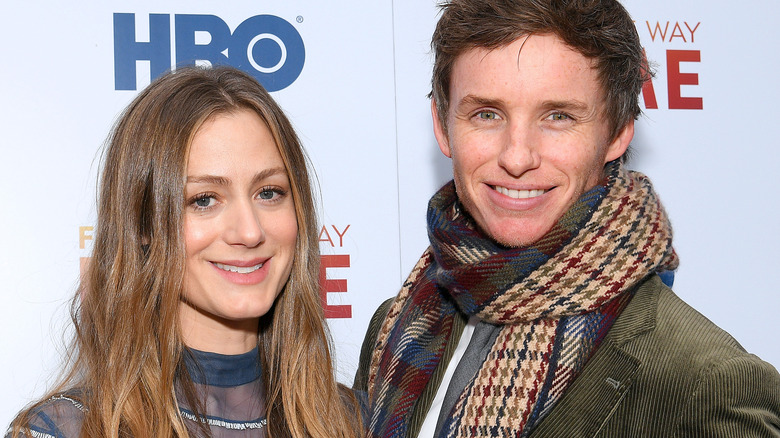 Dia Dipasupil/Getty Images
British actor Eddie Redmayne — who auditioned for a much different "Harry Potter" role — has made his name as a leading man in Hollywood in films such as "Fantastic Beasts and Where to Find Them" and "The Theory of Everything." He has frequently shared the screen with fellow actor Felicity Jones, but fans might be surprised to hear that, not only is Redmayne married to someone else entirely, but he's also a father of two. That's right! The "Danish Girl" star has been married to his wife Hannah Bagshawe since 2014, after they became engaged earlier that same year, per the Daily Mail.
Now, Bagshawe might not be a big name in the entertainment industry — Brides notes that she never actually worked as her husband's publicist, as some news outlets have previously reported — but there's still more to know about her, including her background and how she met her actor husband. It turns out that their love story is pretty interesting, in fact, and it took a long time to come into being.
Eddie Redmayne and Hannah Bagshawe met as teenagers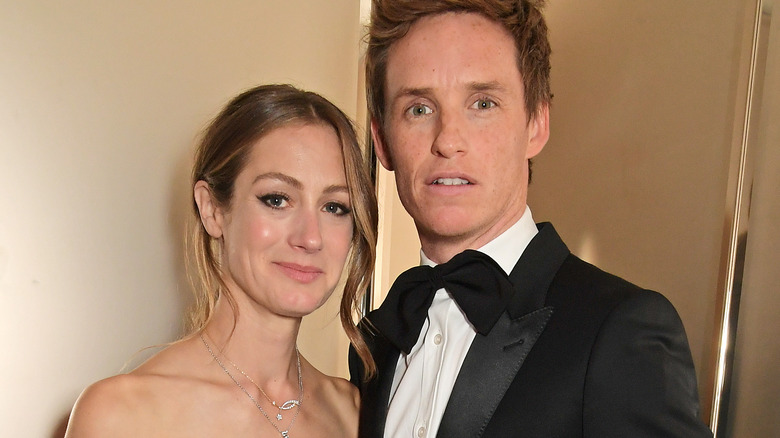 David M. Benett/Getty Images
According to a timeline of their relationship from People, Eddie Redmayne and Hannah Bagshawe first met as teenagers in 2000. Redmayne once explained to the Daily Mail that he met Bagshawe while he was a student at the all-boys Eton College, saying, "Hannah was at a girls' school near Eton and they invited some of our guys over to do a fashion show for charity." He described the encounter in detail, saying, "I had to walk across the stage topless — I was this pasty, freckly guy and when I came on the girls in the audience didn't take much notice of me, but I was followed by the best-looking boy in the school and all the girls erupted in cheers, which was emotionally scarring!" 
He added that he spotted Bagshawe "across the room at a party" following the charity fashion show and thought "she was very beautiful and very funny and she loves the arts and theatre just as I do, so we became friends." Although their friendship began that evening, Redmayne also told the Daily Mail that the pair only began dating in 2012 while he was preparing to start work on the film adaptation of "Les Misérables," in which he played Marius Pontmercy. He invited Bagshawe to go to Florence, Italy, with him, and they had their first date there, he said.
Hannah Bagshawe has a relatively normal life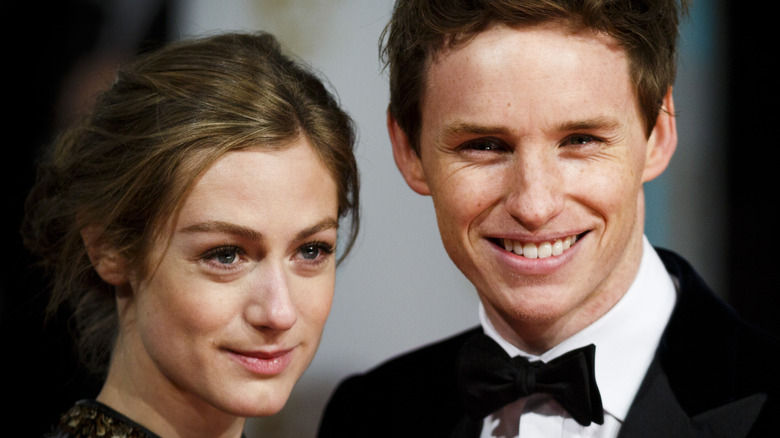 Tristan Fewings/Getty Images
Despite being married to a successful actor like Eddie Redmayne, Hannah Bagshawe seems to have a normal life. She has had multiple jobs over the years, and Brides states that she has worked both in public relations and as an antique dealer. It's unclear where Bagshawe currently works, but Redmayne once said that she "does a proper job" and when she heard of his Academy Award nomination, "she was at home. And she was, like, 'How am I to go back and do the accounts when I'm so excited?!'" (per People).
E! News also quoted Redmayne while speaking about Bagshawe at the Producers Guild Awards in 2015. There, he shared, "There was a moment yesterday where I was in rehearsal and my wife was calling me because our dishwasher broke down. So in the process of trying to focus on my craft, I was dealing with the blocked pipes." Bagshawe keeps her life relatively private, so little information is available about her, though Hollywood Life previously reported that she graduated from the University of Edinburgh with "a master's degree in English Literature and French."