Inside Felicity Jones And Eddie Redmayne's Friendship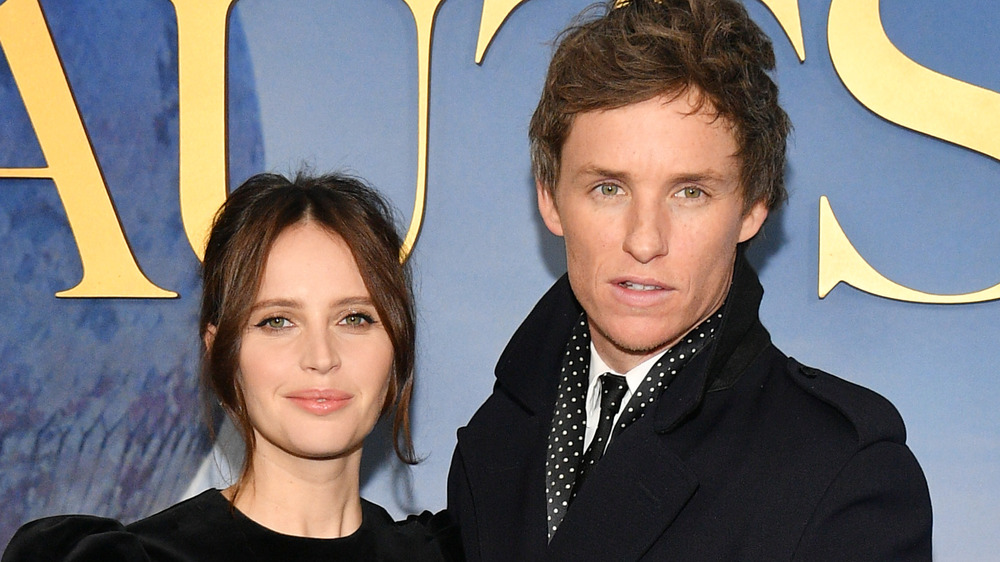 Dia Dipasupil/Getty Images
Actor Eddie Redmayne and actress Felicity Jones are more than just co-stars — they are actually good friends in real life!
The two first worked together in 2014 on the Stephen Hawking biopic The Theory of Everything before reuniting again on the big screen in 2019's The Aeronauts. When it comes to the latter film, Redmayne told Us Weekly that working with Jones again motivated him to sign on for the role. "I was sent the script and Felicity was sent it the same time, and we called each other up and I said, 'I'm game if you're game," Redmayne recalled. "It was such a treat to get together again, but with the stakes higher because if things have gone well before, you don't want to do something shoddy."
The On the Basis of Sex actress also discussed what it was like working with Redmayne. She told People, "Eddie and I pushed each other constantly. We were trying different things within the takes. We don't stop until we've got something that we're both happy with."
The director of The Aeronauts, Tom Harper, added that the two actors worked so well together because they already knew each other and trusted each other. He added, "[They] knew each other's strengths and could play to those strengths. So when we started rehearsing, we had this real kind of foundation, this bedrock which we could draw from."
The two stars obviously have fantastic on-screen chemistry, but even outside of work, they like to hang out together! 
Felicity Jones and Eddie Redmayne go on double dates with their spouses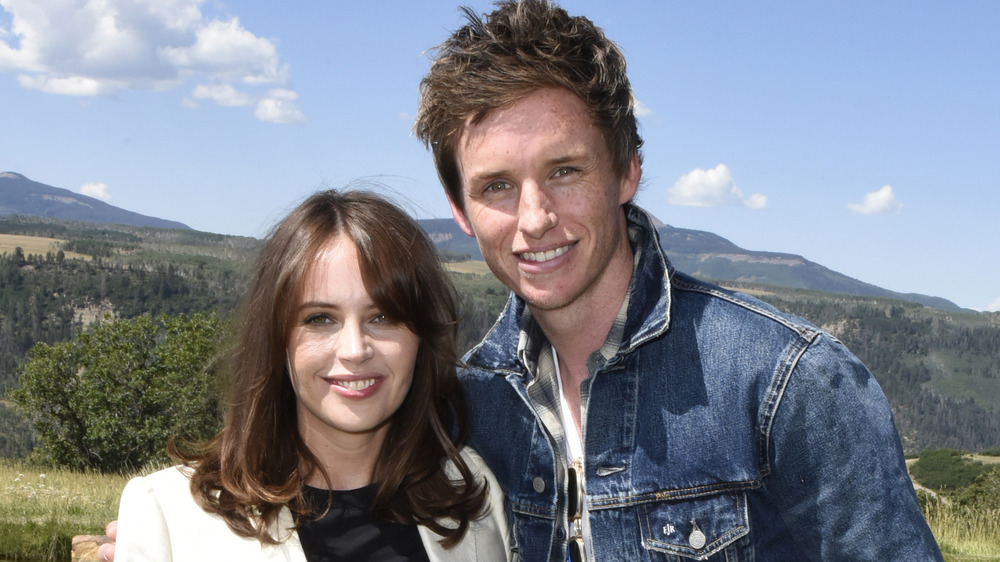 Vivien Killilea/Getty Images
The Danish Girl actor Eddie Redmayne and Rogue One: A Star Wars Story star Felicity Jones like to hang out together even when they are not working. In fact, the two love to go on double dates with their spouses.
Jones, who is married to director Charles Guard, told Us Weekly that she likes to get together with Redmayne and his wife, publicist Hannah Bagshawe, over dinner. She said, "We all love getting together with our partners, hanging out and going for dinner." The Jupiter Ascending star even explained how the two celebrities cover the bill, saying, "We take it on turns, actually. I think last time, Felicity and Charlie picked up the check."
It's clear the two friends would love to continue to work together on screen after becoming comrades in their personal lives. "It's lovely. In fact, I always think the best filmmaking spills into being friends as well. That's when you do the best stuff," Jones said. The Fantastic Beasts and Where to Find Them star appears to agree. He gushed to People about Jones, saying, "I really, really adore Felicity. I think this sort of nothing that she can't do." We love that their on-screen partnerships led to this real-life friendship!