What David Schwimmer Was Doing Before Friends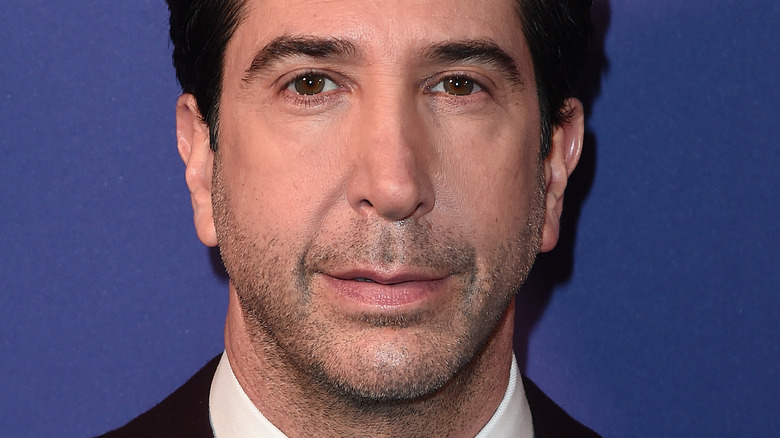 Eamonn M. Mccormack/Getty Images
Actor David Schwimmer is best known for his role on the hit sitcom show "Friends." Schwimmer played Ross Geller, who was the intelligent and goofy-humored friend of the bunch. Schwimmer and his fellow castmates took on their iconic roles on the show from 1994 to the series finale in 2004. The actor also participated in bigger responsibilities for the show in the final years as he helped to direct a total of 10 episodes.
The entire cast of "Friends" and the show itself received tons of praise and awards during its run and beyond. Jennifer Aniston, Lisa Kudrow, Courtney Cox, Matt LeBlanc, Matthew Perry, and Schwimmer all solidified themselves as one of the most iconic characters in sitcom history. Just like their characters they have continued to remain friends throughout the years. When Aniston first joined Instagram, she posted a photo of the actors with the caption, "And now we're Instagram FRIENDS too." The group smiled and hugged one another as they posed for the photo. The post shows just how much love people still have for the famous characters as it gained millions of likes on the platform.
Just like all the actors in "Friends," it's hard to believe Schwimmer as anything other than his character as Ross. While he has acted in other incredible roles, he will always be remembered as one of the six famous friends. But, before he was getting big acting roles and nominations, the actor was simply trying to make it in the industry.
David Schwimmer acted in several shows before Friends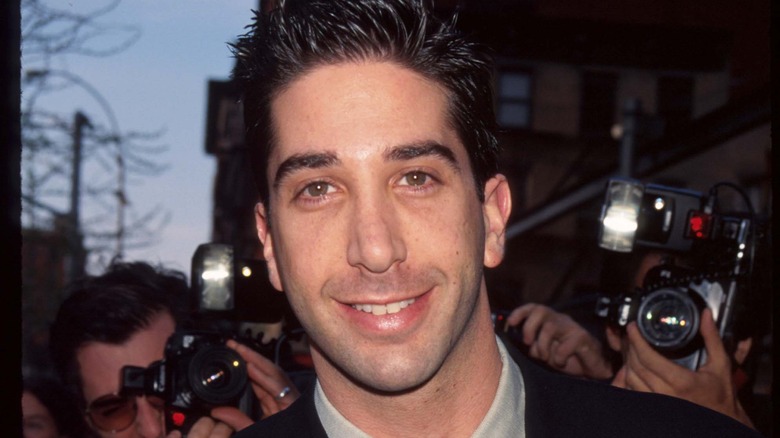 Evan Agostini/Liaison/Getty Images
Although David Schwimmer was Ross Geller on the TV show, "Friends", he was more like his fellow co-star, Matt LeBlanc's character, Joey Tribbani. Like Joey Tribbiani, Schwimmer was trying to get into the acting world at a very young age taking on various roles.
According to Britannica, at the time of Schwimmer's birth, his parents were well-known Lawyers in Los Angeles. Schwimmer, however, did not follow in his parent's footsteps and decided to go into acting. The actor left Los Angeles for Chicago to pursue theater while in college. Following his graduation, Schwimmer went back to Tinseltown. It can be incredibly tough to make it in the entertainment industry, but Schwimmer was determined to do so. While it wasn't his big break just yet, the actor landed several roles in "L.A. Law," "Blossom," and "The Wonder Years."
Schwimmer was not as happy as many may think about these smaller roles. The actor spoke of his dislike for the show "Monty" on the "How I Found My Voice" podcast (via the News Herald). He shared, "[Henry Winkler] was terrific but ... the writers did not embrace my ideas." He further lamented that "I felt like I was basically told, 'just say the line, just do as we say' ... I was so relieved when that show was canceled after filming 12 episodes." Schwimmer's time on these shows proved to be exhausting, as he took a step back from acting on television series.
David Schwimmer nearly rejected Friends for theater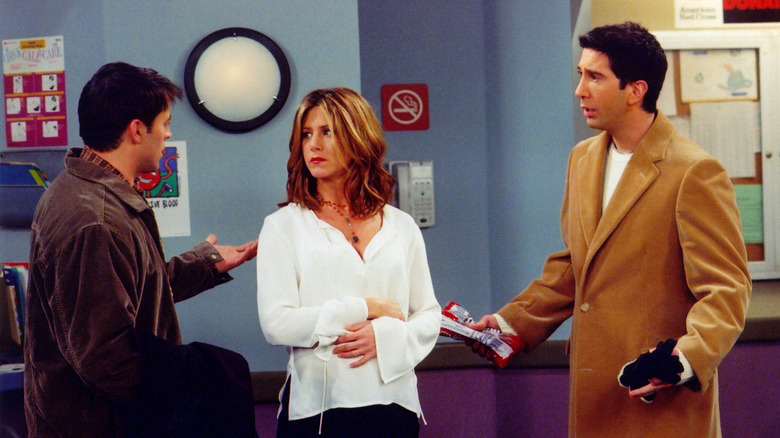 Warner Bros. Television/Getty Images
David Schwimmer was so discouraged after he starred in several shows in Los Angeles that he nearly quit acting. The actor was so done that Vanity Fair reported Schwimmer decided to move back to Chicago. The "Friends" star told the outlet, "I told my agents not to send me anything."
Schwimmer didn't completely give up on acting and instead decided to work at the Lookingglass Theater Company in Chicago, as Vanity Fair notes. Britannica reported the Tony Award-winning theater company was created by him and several other classmates during his time as a student at Northwestern University. At the time, the actor was performing in a play for the company before his life completely turned upside down. He shared with Vanity Fair, "I got the call from my agent, and she said, 'Look, I know you told me not to send anything, but there's a show I really think you should take a look at.'"
Still, Schwimmer was traumatized by his time on television and wasn't sure he should take on the role. Radio Times shared that Martha Kaufmann and David Crane, the creators of the show, had pictured Schwimmer as Ross from the very start. So, Kaufman and Crane pulled out all the stops and even sent the gift baskets. Whether it was the gift baskets or something else, fans were happy the actor was convinced to return to television, because they can't imagine someone better suited to play Ross Geller than Schwimmer himself.