How Close Is The Cast Of Friends Today?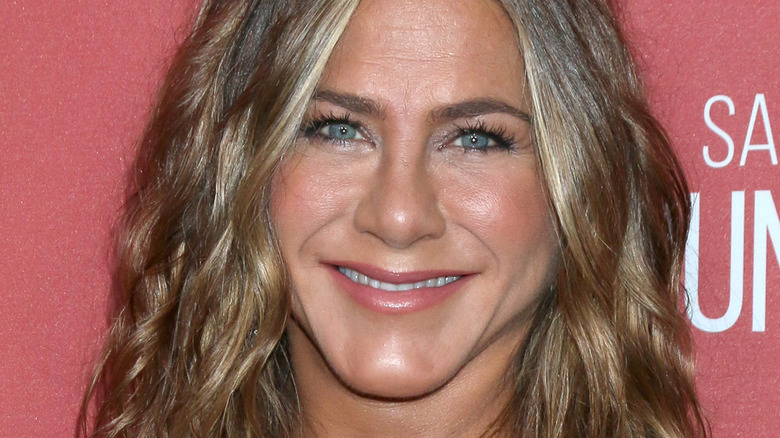 Shutterstock
After rumors swirled for years about a "Friends" reunion, fans of the long-running sitcom will finally get to see the cast of six reunite in an HBO Max special. One of the things that made the show so special was that the six leading characters weren't just friends on screen, but they were equally as close when the cameras weren't rolling. "The cast was so close that they had all their dressing rooms moved to one end of the soundstage upstairs," a production source told Page Six. And some members of the cast spent every lunch break together during the course of filming. "Jennifer and Lisa [Kudrow] and I ate lunch together every single day for 10 years. And we always had the same thing — a Cobb salad," Courteney Cox told the Los Angeles Times.
In 1996, Jennifer Aniston and David Schwimmer were being paid more than the rest of the cast, per Cheat Sheet. The duo, who played on-again, off-again couple Ross and Rachel, refused to accept that. The cast formed a partnership and threatened "not to show up for the taping of the new season's shows" if they weren't each paid $100,000 an episode, per The New York Times. By Season 9, all six main cast members made $1,000,000 per episode, according to The Evening Standard. The actors' solidarity surely helped improve their offscreen bonds.
So, is the cast still just as close today as they were during filming? Read on to find out where their relationships stand today.
The Friends cast still has a 'strong bond' nearly 20 years after the show's end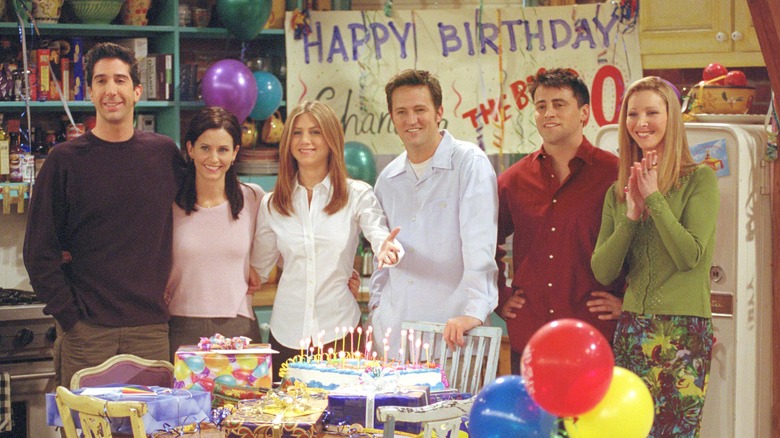 Getty Images/Getty Images
Seventeen years after the final "Friends" episode aired, the cast is still there for each other. Lisa Kudrow, Courteney Cox, and Jennifer Aniston have an active group chat where the ladies share inside jokes and supportive messages, per E! News. The friends have also appeared on talk shows like "Ellen" together, shared group photos of their reunions on Instagram, and have gone out to dinner together.
Kudrow attributed their unique experience to keeping them connected. "We all went through something significant together, and that's a strong bond. As you get older, you realize, oh, you don't have that with just about everybody," she told The Guardian in 2015. And before the filming of the "Friends" special, the cast last got together in October 2019. "We all happened to have a window of time, so we all got together," Jennifer Aniston said to Howard Stern, via E! News. "We laughed so hard." Matthew Perry and Courteney Cox, who played husband and wife Chandler and Monica, also got together for a lunch date in November 2019, which Cox shared on Instagram with the caption "I KNOW!! Could I BE any happier? #realfriends."
And during a 2016 taping where the full cast reunited to honor former "Friends" director James Burrows, Aniston talked about the cast's strong bond. "We experienced friendship, family, heartbreak, babies, everything, together," she said, via Entertainment Tonight. These actors really are friends for life.