What Lisa Kudrow Was Doing Before Friends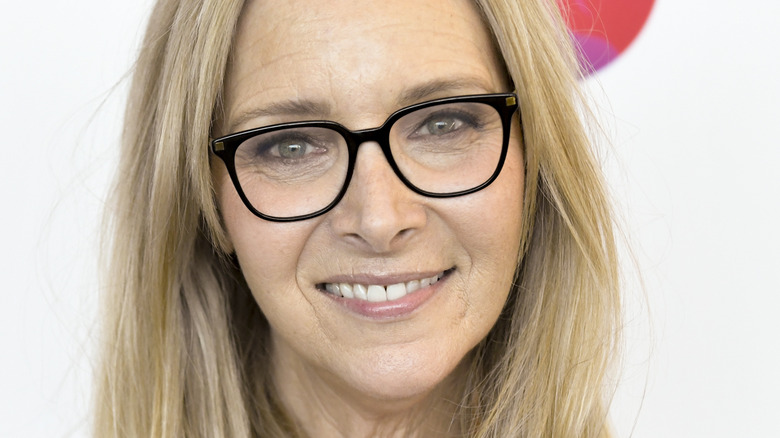 Rodin Eckenroth/Getty Images
Lisa Kudrow is an accomplished actor who's appeared in cult classics like "Romy and Michelle's High School Reunion" and "The Comeback," but she'll always be best known for playing Phoebe Buffay on "Friends." One-fourth of the main squad of friends — which also included Jennifer Aniston, David Schwimmer, Matthew Perry, Courtney Cox, and Matt LeBlanc — Kudrow's character brought a quirky, carefree energy to the show.
Despite the fact that the successful sitcom, which ran for 10 seasons, has been off the air for almost two decades, "Friends," fans are just as dedicated as ever. In fact, Sky News reports that their 2021 reunion broke Sky Box TV's viewership record. 
And while "Friends" was the catalyst that made many of Kudrow's co-stars household names, she actually had an interesting rise within the entertainment industry before "Friends." Yes, that's right Kudrow is so much more than the actor responsible for bringing Phoebe Buffay to life (though we love her for that too). Let's dig into a few of the things that Lisa Kudrow was doing before "Friends" took over the world.
Lisa Kudrow co-authored a scientific paper with her father
Phoebe Buffay was a zany, outspoken, offbeat character, who had some bizarre storylines during the show's 10-year run. Some of her most memorable storylines involved her convincing her friends that her deceased mother had possessed her cat, impersonating a police officer, and of course, changing her name to Princess Consuela Banana Hammock.
In real life, however, Kudrow has demonstrated a level head. Before her "Friends" fame, she was actually a pre-med student at Vassar, according to People. One time, she even co-authored a scientific paper along with her father, Dr. Lee Kudrow — a renowned neurologist –- and two others. The paper, published in 1994, covered a study observing cluster headaches and their relationship to a person's handedness. Unfortunately, for the Kudrows, headaches, and migraines run in their family, and their history of collective suffering inspired Dr. Lee Kudrow to head up the study. The clan's shared suffering also inspired another study, led by Dr. Kudrow, about possibly treating migraines with the over-the-counter anesthetic lidocaine, per People.
Of course, Kudrow didn't end up going into scientific research or medicine, taking a gamble on acting instead — but it didn't pay off right away.
Lisa Kudrow's rising star in the acting world
Before "Friends" premiered, James Burrows, a frequent director, had an inkling that the core cast's lives were about to change. He took them to Vegas and encouraged them to enjoy their "last shot at anonymity," according to The Hollywood Reporter. And while he was right, given that "Friends" went on to become the highest-rated 90's sitcoms, which eventually garnered the core cast $1 million per episode, Kudrow was already a rising star. 
Prior to the 1994 premiere of "Friends," Kudrow had already appeared in a string of TV and movie roles. She got her first acting credit in 1983, appearing as an extra in "Overdrawn at Memory Bank." By 1989, she'd appeared on one episode of "Cheers." Things started to pick up for Kudrow in the early 90s when she landed a three-episode arc on Bob Newhart's show, "Bob." She also appeared in the made-for-tv movie, "Murder In High Places." 
And while none of these roles made Kudrow a household name, they definitely helped her wet her feet within the acting world. Everything was not all roses and sunshine, however. In 1990, Kudrow auditioned for a job on "Saturday Night Live" but lost the role to Julia Sweeney. But According to Kudrow, she was hired to play the role of Roz Doyle on the soon-to-be-iconic series "Fraiser," but she got fired while filming the pilot because she wasn't "right for the part [or] for the chemistry of the group," she revealed to CBS8.