How Much Is David Schwimmer Worth?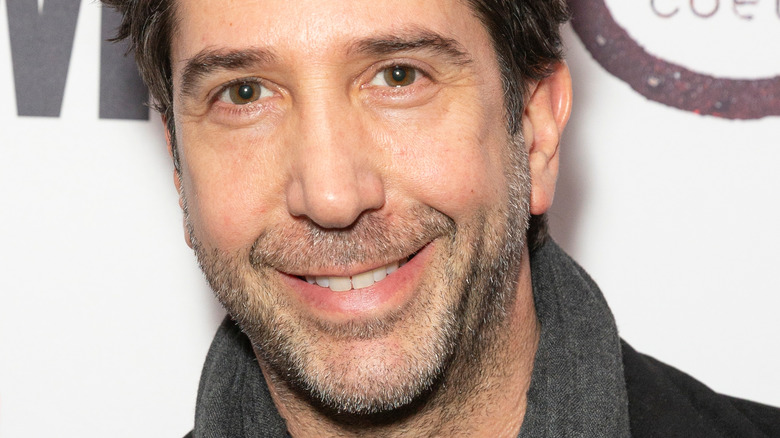 Shutterstock
David Schwimmer helped bring the love to "Friends" with his portrayal of Ross Geller. Fans couldn't get enough of the Ross and Rachel Green love story that carried over through the show's 10 seasons. The sitcom's popularity helped the cast earn higher salaries year after year, via Celebrity Net Worth. By the time the final season aired in 2004, the main cast members had collectively earned a few hundred million.
But unlike some of his co-stars, Schwimmer took a backseat to the Hollywood scene once the final season aired due to the negative impact being famous had on his life, Today reported. "It was pretty jarring and it messed with my relationship to other people in a way that took years, I think, for me to adjust to and become comfortable with," Schwimmer revealed on The Hollywood Reporter's "Awards Chatter" podcast in 2016. 
He initially had plans of becoming a doctor before a high school teacher encouraged him to attend an acting program at Northwestern University, via IMDb. But the training he received did not prepare him for all the pressure that came with becoming a household name in the 90s and early 2000s. "As an actor, the way I was trained, my job was to observe life and to observe other people, so I used to walk around with my head up, really engaged and watching people," he said. "The effect of celebrity was the absolute opposite: It made me want to hide under a baseball cap and not be seen."
David Schwimmer realizes how good he had it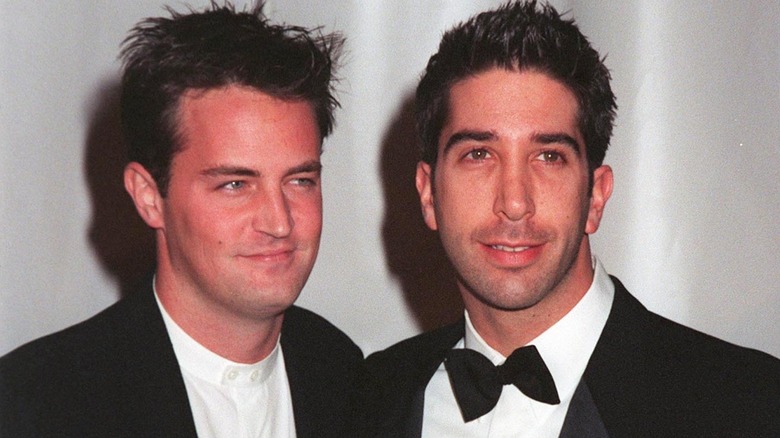 Shutterstock
David Schwimmer's seclusion from the limelight was not that bad considering all the money he made from "Friends." As a main cast member on the show, Schwimmer and his co-stars went from making $22,500 per episode in Season 1 to $1 million per episode by Seasons 9 and 10, via Celebrity Net Worth. To top that off, the cast successfully renegotiated their contracts in 2000 to include royalties once the popular sitcom went into syndication. As a result, Schwimmer has an estimated net worth of $100 million. 
His earnings come by way of his acting career and real estate investments. After "Friends," Schwimmer did voiceover work in all of the "Madagascar" films and appeared in reccuring roles in a few scripted television series, via IMDb. Many were impressed by his portrayal of the late Robert Kardashian in "American Crime Story," too, including the famed lawyer's reality star daughter Kim Kardashian, via Entertainment Tonight. After feeling "pigeonholed in this one genre," Schwimmer credited his time away from Hollywood for helping him realize his privileges. 
"The older I get and the more my perspective shifts," he told The Guardian in January 2020. "The more you realize just how good you had it. That 10-year run with that particular cast, that group of writers, those directors. It was an amazing time professionally, but mostly creatively." He also boasted about how "groundbreaking" the award-winning sitcom was "for the way in which it handled so casually sex, protected sex, gay marriage and relationships."