What Matt LeBlanc Was Doing Before Friends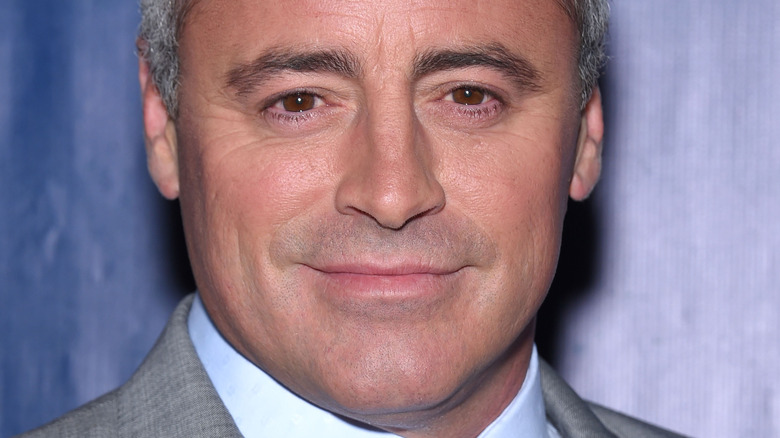 DFree/Shutterstock
After portraying the beloved Joey Tribbiani on "Friends" for a decade, Matt LeBlanc became one of show business' most recognizable faces. The popularity of Joey and the gang has remained steady in the nearly two decades since the hit sitcom ended in 2004. This became evident when close to 30% of American households streamed HBO Max's "Friends: The Reunion" in May 2021, according to Variety. The show's success not only translated into a cult following, but also as a fortune for the six main "Friends" stars.
Largely thanks to his role as Joey, LeBlanc has amassed a net worth of $85 million, according to Celebrity Net Worth. The part also led to subsequent work, with LeBlanc getting his own spinoff, "Joey," in 2004, and later starring in "Episodes" as himself. For his work in the latter, LeBlanc won a Golden Globe and added four Emmy nominations to the three he received for "Friends." (He brought the total up to eight with "Friends: The Reunion.")
While working on the same project for such a long time has its drawbacks, LeBlanc is proud of the "Friends" legacy. "It was funny, and it had heart," LeBlanc said on "CBS This Morning" in 2016. "Sitcoms that have heart and are funny tend to be, in my opinion, the more favorite ones." The show definitely marked LeBlanc's professional life while it aired in the years that followed. It also kickstarted his career. In fact, LeBlanc was on a totally different path before "Friends" changed everything.
Matt LeBlanc had a blue-collar job before Friends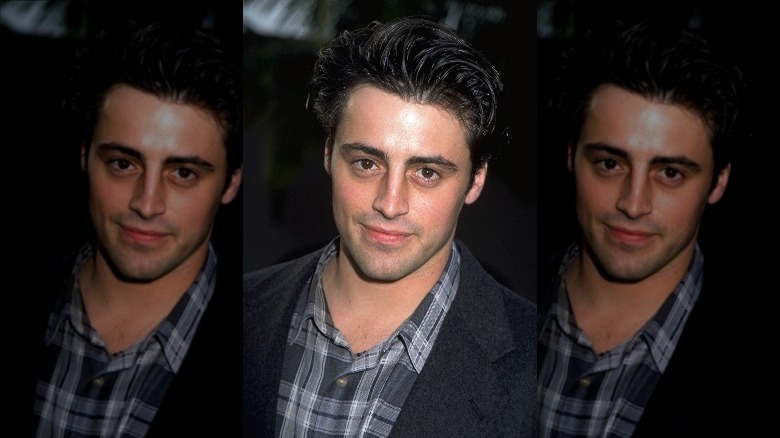 Getty Images/Getty Images
The only child of a single mother, Matt LeBlanc grew up in a working-class neighborhood in a small Massachussetts town where everyone he knew worked blue-collar jobs. "The mentality was, if it was broke, you fixed it," he told The Telegraph in 2014. LeBlanc envisioned a similar path for himself. "I wanted to be a carpenter. Everyone did carpentry, plumbing, roofing in my family," he said. That's what he set out to do.
LeBlanc enrolled in a carpentry apprenticeship that got things rolling in that direction. "I built an entire kitchen from scratch and installed it in a house," he told The Times. The project remains high up on the list of accomplishments he's most proud of. "That kitchen's probably still standing. The thing was built like a brick s**thouse," he gushed. But the harsh northeastern weather made him question his choice. "I realized that I didn't want to be pounding nails in the snow in New England all my life," he told The Telegraph. His goal then became slightly different. "I wanted an inside job, where you got to work in the warm. That was the ambition."
While LeBlanc's carpentry days are way behind him, the lessons from the experience and his background have stayed with him throughout his Hollywood career. "I came from a very blue-collar family, and I see acting as a job. It will never consume me. It will never change who I am," he told The Times.
Matt LeBlanc became an actor after flirting with a girl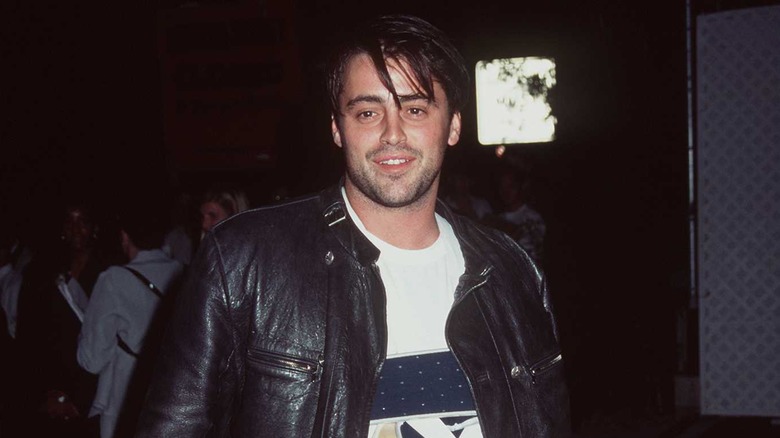 Albert Ortega/Getty Images
Matt LeBlanc's acting career actually happened by chance. At 19, he moved to New York to try out modeling, but a girl he flirted with on the subway changed his destiny. It turned out she was a young actor headed to an audition, so the woman invited the cute subway guy to accompany her, he told The Telegraph. LeBlanc accepted her offer, but only because he had second intentions with her. "I said, 'Oh, OK. But when are we going back to your place?'" Going to the audition proved more prosperous than his relationship with the girl, whose name he can't remember, he told Entertainment Weekly in 2012.
Her manager was struck by LeBlanc and asked him to read some lines, according to The Telegraph. LeBlanc was booking commercials right off the bat — a career start he shares with Joey Tribbianni. Some of the big brand names he worked with include Heinz and Levi's, according to EW. Soon enough, LeBlanc was getting callbacks to appear in music videos and TV shows. He had small parts in the short-lived "TV 101" and later in "Married... with Children."
LeBlanc was finding work, but the paychecks were barely enough to make ends meet in Hollywood. When he landed the role of Joey on "Friends," the actor had exactly $11 in his bank account, he told The Times in 2014. "I think I vomited Dom Pérignon in the bushes that night," he said.