Why Michelle Pfeiffer Regrets Starring In Grease 2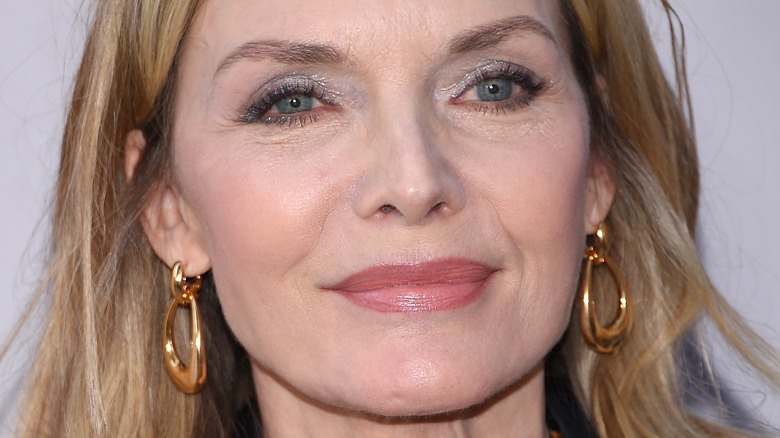 DFree/Shutterstock
Michelle Pfeiffer may be one of the most recognizable movie stars out there, but once upon a time, she got her start in 1982's "Grease 2." However, don't expect her to show much gratitude for the film any time soon!
It's no secret that at the time of its release, "Grease 2" wasn't exactly a hit. For starters, where the original film brought in a whopping $400 million over the years (via Vanity Fair), Box Office Mojo estimates that the sequel pulled in a meager $15 million. The film's critical reception wasn't much better, either. Roger Ebert wrote, "This movie just recycles 'Grease,' without the stars, without the energy, without the freshness and without the grease." The New York Times, meanwhile, complained, "The [songs] in 'Grease 2' are so hopelessly insubstantial that the cast is forced to burst into melody about pastimes like bowling." Despite all the poor reviews, however, Pfeiffer herself managed to get some compliments. The same article bashing the film's soundtrack — and general lack of substance — in The New York Times saw the critic name the actor as the sequel's "one improvement" on the original. The critic even noted that, of all the cast members, she looked the most comfortable on-camera. 
In light of her good reviews, and subsequent successes in Hollywood, one might think she had a soft spot for "Grease 2." However, that just isn't the case. So, why does Michelle Pfeiffer regret being in "Grease 2" so much?
Michelle Pfeiffer couldn't move past how 'bad' the movie was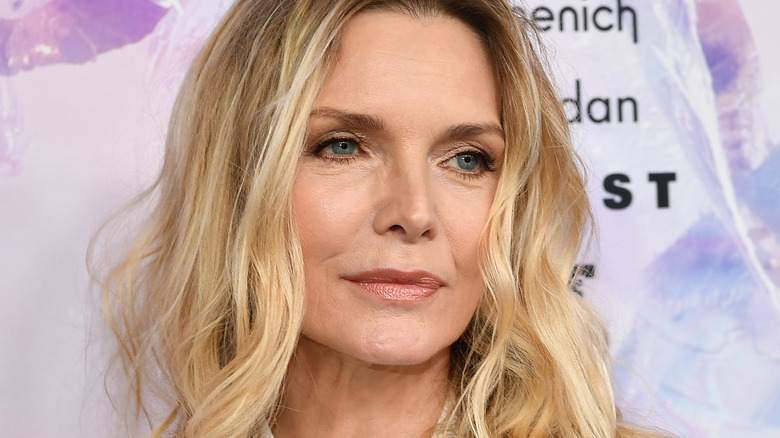 Slaven Vlasic/Getty Images
Michelle Pfeiffer might have gotten some good reviews for "Grease 2," but even she isn't willing to look past the film's shortcomings. 
Speaking to Hollywood.com back in 2007, she vented, "I hated that film with a vengeance and could not believe how bad it was." The "Scarface" actor added that, when she'd signed on to do the movie, she was simply "young and didn't know better." As such, the rumors that there was a "Grease" remake in the works overjoyed her — and she even joked with the outlet that she'd love to be part of it, as a do-over. 
Unfortunately for Pfeiffer, that remake never came to fruition, and she's never been able to distance herself completely from the 1982 "Grease" sequel. However, there's no denying that she's managed to move on to bigger things — and one of her "Grease 2" co-stars who wasn't as lucky has even admitted that it made him a little resentful at a stage. Pfeiffer's on-screen love interest in the film, Maxwell Caulfield, told Page Six, "Michelle rose like a Phoenix, right? Did 'Scarface' ... that made it even, frankly, a little harder to swallow." Who knew Rydell High 2.0 would be the site of so much Hollywood trauma?
Michelle Pfeiffer may have had a (slight) change of heart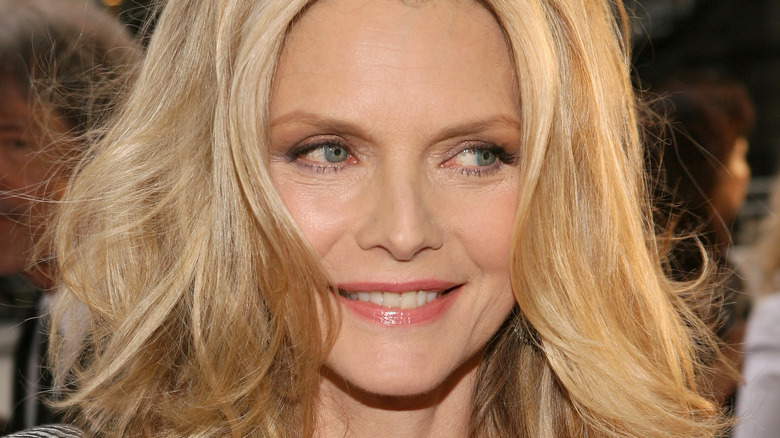 Jesse Grant/Getty Images
Michelle Pfeiffer may have told Hollywood.com that she "hated" "Grease 2," but in the same conversation, she pointed out that the film had begun to enjoy some newfound popularity. "I hear it's a cult movie now," she mused — and she was right! 
As noted by BBC, the film has been adapted into a stage show — the creator of which put the film's cult status into perspective. "Like a lot of young gay boys, I gravitated to that camp strong female lead. Michelle Pfeiffer, in her pedal pushers, not listening to the men but just out there being her own badass ... she was a bit of a feminist icon," he explained. 
There's a chance Pfeiffer has taken that to heart, because in recent years, she's been more open to talking about the film. In fact, in 2019, she even shared a clip from the film to her Instagram, with the caption, "Friday #mood." Later that year, she shared on "The Late Late Show with James Corden" that alongside "Scarface" and "Batman," "Grease 2" was one of the top 3 films she was asked about the most by fans. That said, it seemed she was still a little reluctant to fully embrace the movie. After sharing the story of her casting, Corden quipped, "And then ... we all got given 'Grease 2.'" Pfeiffer's response? A bowed head and awkward smile at the audience. 
Baby steps, we guess!